Although analyst predictions differ, all are in agreement that the 3D printing industry is growing and likely will continue to grow at a notable pace. Wohlers Report 2014, for example, puts the worldwide 3D printing industry at $3.07 billion in 2013 and anticipates that figure will reach $12.8 billion by 2018 and over $21 billion by 2020.
MORE FROM DESIGN NEWS: The Best Things to Come Out of a 3D Printer
Another mechanism to measure the popularity of 3D printing in its variety of forms can be found by looking at how popular these sorts of projects are on the Kickstarter crowd-funding platform. Without fail, the most popular of these projects are funded at seven or 10 times the amount the originator hoped to raise. Most received funding within a thirty day funding window and some were funded in minutes. By every measure, 3D printing has captured the hearts, and pocketbooks, of technologists all over the world.
See the stats below and then go to our sister site EBN to view the slideshow.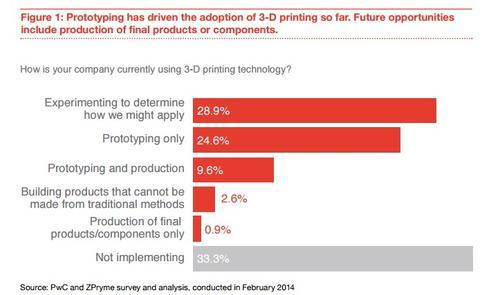 Design engineers, New England's premier design and manufacturing event, Design & Manufacturing New England, will take place in Boston, May 6-7, 2015. A Design News event, Design & Manufacturing New England is your chance to meet qualified suppliers, get hands-on with the latest technologies, be informed, and expand your network. Learn more here.