3D Printing Material Designed for Food Production
3D Printing Material Designed for Food Production
The iglide i6-BLUE laser sintering powder from igus is designed to be abrasion-resistant, self-lubricating, and food-safe, meeting FDA and EU 10/2011 regulations.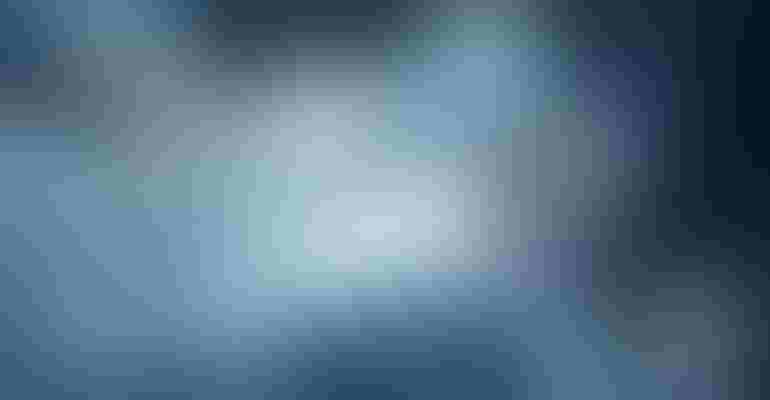 As with medical applications, the 3D printing materials that come in contact with food or food production must adhere to stringent standards. Food-safe 3D printing filaments include PLA, PP, co-polyester, PET, PET-G, HIPS, and nylon-6, as well as some brands of ABS, ASA, and PEI.
Motion plastics company, igus, has added to this list with laser sintering material for 3D printers. The powdered iglide i6-BLUE complies with FDA and EU 10/2011 regulations. It is also easy to detect due to its blue coloring. The new material increases the safety of machines and systems in the food and beverage industry. iglide i6-BLUE was designed to meet the strength and sliding properties of the iglide i6. The material was also designed to be suitable for printing worm gears, toothed gears, and snap-on connections in 3D.
High Design Flexibility
Food and beverage producers have long used 3D printers as an alternative to conventional technologies, such as turning and milling. Increasingly, design engineers are calling for printing materials that are blue. The color blue is easy to see and therefore increases food safety. If a 3D-printed component breaks, blue fragments in the product are easy to see and can be quickly identified with detectors.
The problem is that there are still very few blue printing materials on the market that are robust and food-compliant for the selective laser sintering manufacturing process. "To meet the high demand, we have now developed iglide i6-BLUE, a blue-colored printing powder compatible with all common laser sintering printers," said Tom Krause, head of the igus Additive Manufacturing Business Unit. "The blue, high-performance plastic is easy to detect and is also food-compliant. Unlike conventionally manufactured laser-sintered components, iglide i6-BLUE complies with US Food and Drug Administration and EU 10/2011 regulations."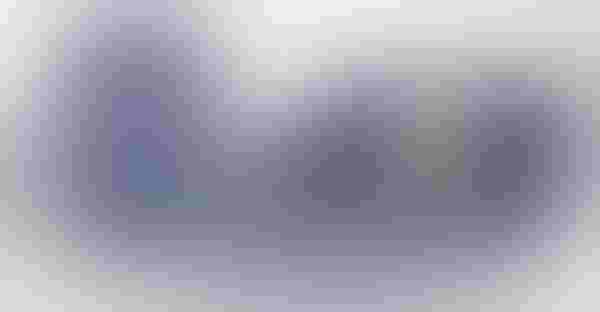 Abrasion Resistant
The material composition of iglide i6-BLUE is also designed to be tough and abrasion-resistant with improved sliding properties. This makes the material suitable for printing worm gears and toothed gears in 3D that are intended for machines in the food and beverage industry. The material is resistant to temperatures between -40°C and +80°C. "Tests in our in-house laboratory have also shown that 3D-printed gears made of iglide i6-BLUE have a much longer service life than milled wheels made of polyoxymethylene (POM) and are at least nine times as abrasion-resistant as PA12 (SLS)," said Krause.
Due to the high elongation at break, the laser sintering printing material is also suitable for the additive manufacturing of snap-on connections. In addition, iglide i6-BLUE increases the hygiene of machines for the food and beverage industry. Microscopic solid lubricants are integrated into the laser sintering material and released automatically during movement, allowing low-friction dry operation. This eliminates the need for lubricants, which attract dust and dirt and can become a contamination risk.
One Week 3D Printing Service
Machine manufacturers who do not have their own 3D printers can use the igus 3D printing service without a minimum order quantity. They can submit a 3D model of their component. The laser sintering printer then produces it in layers from the new iglide i6-BLUE printing material - this works significantly faster than traditional manufacturing technologies, such as turning or milling. "For special components, prototypes, and series of up to 10,000 pieces, we can reduce delivery time from several weeks to seven days," said Krause.
Sign up for the Design News Daily newsletter.
You May Also Like
---
DesignCon 2024

Jan 30 - Feb 1, 2024
Jan 30 - Feb 1, 2024
DesignCon is the premier high-speed communications and system design conference and exposition, offering industry-critical engineering education in the heart of electronics innovation — Silicon Valley.
Learn More