NASA Launches Rocket Created Entirely of 3D Printed Parts
NASA Launches Rocket Created Entirely of 3D Printed Parts
The agency built the rocket engine using GRCop a new high-temperature-resistant copper alloy.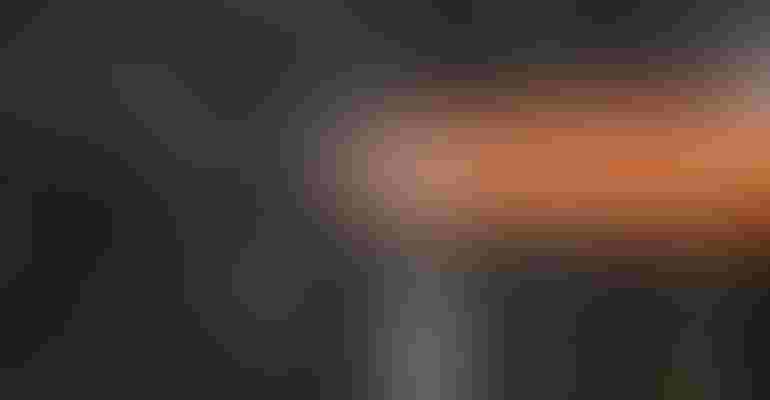 NASA continues its development of 3D-printed space parts with a rocket built using a new copper alloy. The recently launched Terran 1 was created entirely out of 3D-printed parts. The rocket is 100 feet tall and 7.5 feet wide. NASA has been working with 3D printing technology to keep costs down and reduce vehicle weight. Terran 1 includes nine additively manufactured engines made of a copper alloy that can endure temperatures approaching 6,000 degrees Fahrenheit.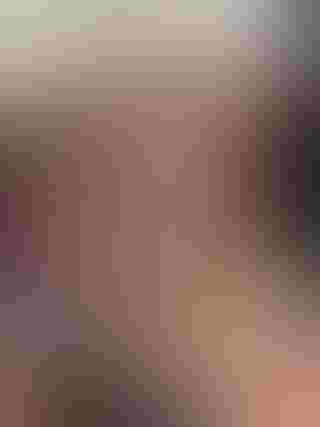 An additive-manufactured combustion chamber is shown mid-process.
The rocket was crafted at NASA's Glenn Research Center in Cleveland in an initiative that is actually called the Game Changing Development (GCD). The program was launched to develop space technologies for future space missions and provide solutions to significant national needs. GCD collaborates with research and development teams on promising ideas through analytical modeling, testing, and spaceflight demonstration of payloads and experiments.
To improve performance under high temperatures, GCD developed a material of copper-based alloys known as Glenn Research Copper, or GRCop. The material was designed for combustion chambers in high-performance rocket engines. The alloy is a combination of copper, chromium, and niobium. GRCop was developed for high strength, high thermal conductivity, and high creep resistance, which allows more stress and strain in high-temperature applications. GRCop also offers good low-cycle fatigue, which prevents material failures in conditions above 900 degrees Fahrenheit. That's 40% higher than traditional copper alloys.
Perfecting the Alloy over Years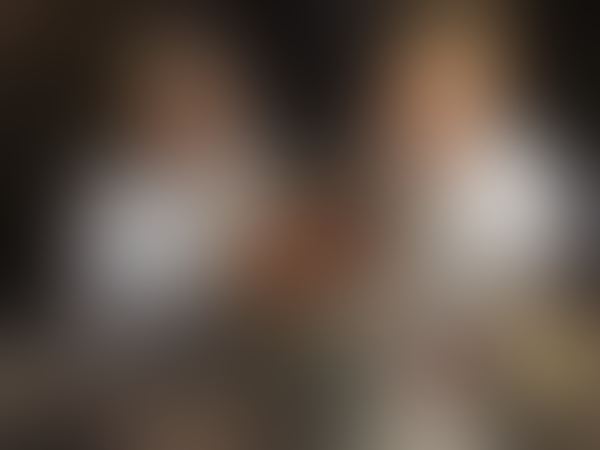 NASA materials engineers Dave Ellis and Chris Protz inspect the first additive-manufactured GRCop combustion chamber.
David Ellis developed the GRCop family of alloys as a NASA-supported graduate student during the space shuttle era. He continued to work on the alloys and their applications throughout his career, focusing on the durability of the material. "At the time, Space Shuttle Main Engine combustion chamber liners were typically replaced after one to five missions," explained Ellis in a statement. "Our research was able to show that GRCop-84 would easily meet the goal of 100 missions between maintenance service and 500 missions of engine life."
Ellis's team worked with multiple projects and programs – including NASA's Rapid Analysis and Manufacturing Propulsion Technology (RAMPT) – using different versions of GRCop alloys. The most recent iteration, named GRCop-42, uses additive manufacturing methods to create single-piece and multi-material combustion chambers and thrust chamber assemblies for rocket engines. The result was thrust chamber components with improved performance, reduced weight, and lower costs.
Sign up for the Design News Daily newsletter.
You May Also Like
---
Sep 12, 2023
The Battery Show brings together engineers, business leaders, top-industry companies, and innovative thinkers to discover ground-breaking products and create powerful solutions for the future.
LEARN MORE