Stratasys and Desktop Metal Merge to Fill Production Gaps
Stratasys and Desktop Metal Merge to Fill Production Gaps
Stratasys moves beyond polymers with the merger. The combined company aims for 3DP mass production.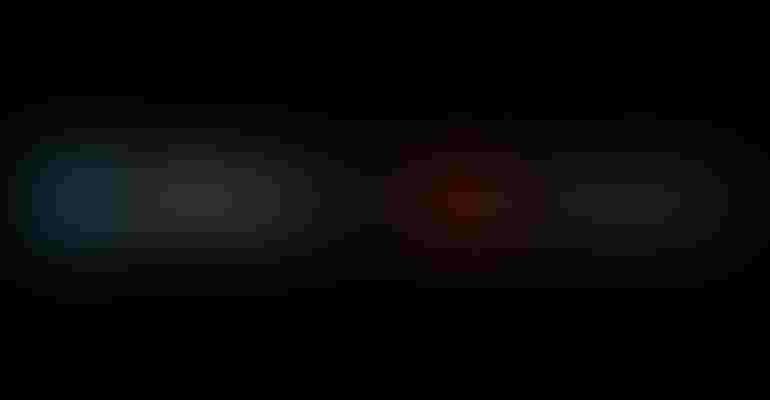 Stratasys and Desktop Metal have decided to merge in an agreement valued at approximately $1.8 billion. The deal brings together the polymer strengths of Stratasys with the industrial mass production of Desktop Metal. The result is an additive manufacturing company that is positioned to serve 3D printing manufacturing.
Details of the Deal
The agreement was unanimously approved by the boards of both companies. Desktop Metal stockholders will receive 0.123 ordinary shares of Stratasys for each share of Desktop Metal. The deal is expected to close in the fourth quarter of 2023. Stratasys shareholders will own roughly 59% of the combined company. Desktop Metal stockholders will own about 41% of the combined company.
IDTechEx characterized the merger as "a significant milestone in the additive manufacturing industry," in a report on the deal. The report when on to say: In the past few years, both Stratasys and Desktop Metal have engaged significantly in M&A. Desktop Metal has acquired half a dozen companies, including ExOne and EnvisionTEC, in an effort to grow its technology portfolio beyond metal additive manufacturing to include polymers, ceramics, and composites.
Ric Fulop, co-founder, chairman, and CEO of Desktop Metal noted that the merger will prepare the combined company to focus on 3DP as a manufacturing technology. He noted the new company will drive the next phase of additive manufacturing, mass production. "We are excited to complement our portfolio of production metal, sand, ceramic, and dental 3D printing solutions with Stratasys' polymer offerings," said Fulop.
Yoav Zeif, CEO of Stratasys, will lead the combined company as CEO together with Fulop as chairman of the board. Upon completion of the transaction, the combined company's board of directors will be comprised of 11 members, five of whom will be selected by Stratasys, and five of whom will be selected by Desktop Metal, plus Zeif as CEO. Stratasys chairman Dov Ofer will serve as the lead independent director of the combined company.
A More Competitive Combined Company
We caught up with Sona Dadhania, a technology analyst at IDTechEx and the author of the company's report on the merger.
DN: How does this change the competitive position for Stratasys?
Sona Dadhania: It's important to note that additive manufacturing (AM) is a broad industry encompassing numerous technologies that are compatible with different material categories, like metals, polymers, and composites. Previously, Stratasys offered only polymer and composite additive manufacturing technologies, such as thermoplastic filament extrusion, photopolymer material jetting, and stereolithography. This contrasted with some of AM's other big printer manufacturers like EOS and 3D Systems, who offer AM technologies compatible with both metals and polymers.
With the addition of Desktop Metal's metal additive manufacturing technologies (namely binder jetting and bound metal extrusion), Stratasys' technology portfolio is now more comparable to AM's other major printer manufacturers in its material compatibility. Additionally, it gains an entirely new set of competitors in the metal additive manufacturing space, which has its own diverse array of technologies, materials, and applications.  
DN: What are the advantages or disadvantages for Stratasys customers?
Sona Dadhania: Stratasys customers may benefit from a broader materials portfolio (given Desktop Metal's numerous acquisitions of 3D printing materials companies), a more diverse technology portfolio, and easier access to metal printing technologies. However, the integration of so many different technologies and materials under one umbrella will be important to monitor.
Sign up for the Design News Daily newsletter.
You May Also Like
---
Sep 12, 2023
The Battery Show brings together engineers, business leaders, top-industry companies, and innovative thinkers to discover ground-breaking products and create powerful solutions for the future.
LEARN MORE