Coffee Grounds Repurposed as 3D Printing Material
Coffee Grounds Repurposed as 3D Printing Material
Researchers make jewelry, plant vases, and other objects from a compound using the byproduct as a sustainable base.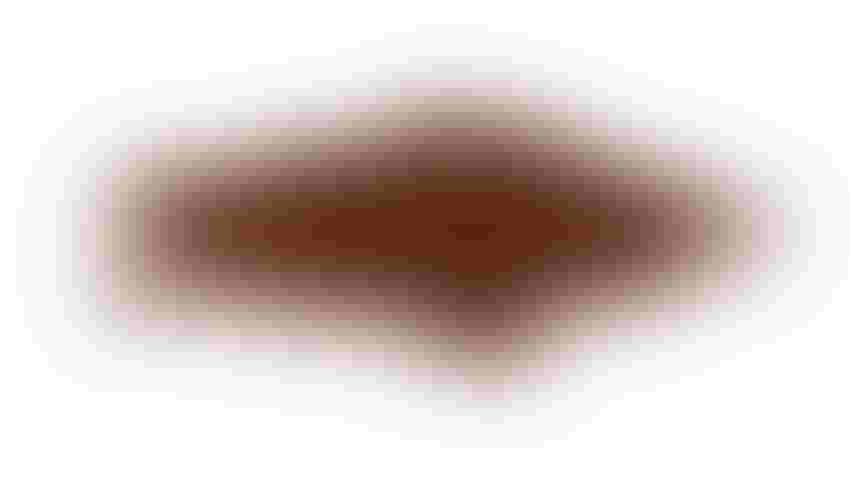 Researchers are using coffee grounds to 3D print flower planters and more to explore the use of more sustainable 3D printing materials.
pixelliebe/iStock/Getty Images Plus via Getty Images
The same coffee that helps you wake up in the morning could one day be used to make a necklace or a pot for your houseplants, thanks to research that uses coffee grounds as a 3D-printing material.
Scientists at Colorado University (CU) Boulder have developed a 3D-printing method that can fabricate a wide range of objects entirely from a paste composed of coffee grounds, water, and several other sustainable ingredients.
The idea behind the project—the brainchild of Michael Rivera, an assistant professor in the university's ATLAS Institute and Department of Computer Science—was to find a way to reuse the waste product of the formidable industry around the beverage, as well as find a suitable substitute for printing material that often ends up in a landfill even though it's compostable.
Most consumer 3D printers on the market today fabricate objects with a thermoplastic of some kind, with the common being polylactic acid, or PLA. While PLA is, theoretically, compostable, only a small percentage of composting facilities will accept it.
This means most of it ends up in a landfill, where "it will take up to 1,000 years to decompose," Rivera said in a post at CU Boulder Today.
From Barista to Materials Scientist
The idea for using coffee grounds as a basis for a material to replace PLA came to Rivera while he was a graduate student at Carnegie Mellon University and working in a café in Pittsburgh called Arriviste Coffee Roasters. The shop typically contracted with a local group to pick up its used coffee grounds for composting; however, during the COVID-19 pandemic, there was no pick-up service, so the grounds began to pile up.
"The owner told me, 'I don't know what to do with it. So I just throw it away,' " Rivera said. "I looked at the grounds and said, 'Maybe I can do something with them.' " 
That's exactly what Rivera, who joined CU Boulder as a postdoctoral research last year, decided to do. He and his colleagues at CU created a material of dried coffee grounds with two other powders that they buy online: cellulose gum and xanthan gum, both common food additives that degrade easily in a compost bin. They then add water until they achieve a paste with the "consistency of peanut butter," Rivera said.
To use the material with the printer, Rivera modified an existing machine with plastic tubes and a syringe filled with coffee paste. The team then experimented with printing a range of objects—including small planters and, appropriately, espresso cups. What they found is that once dried, the coffee grounds-based material is about as tough as unreinforced concrete. Moreover, adding activated charcoal to the grounds allows for its use to fabricate parts that can conduct electricity, such as buttons for sustainable electronics.
"We've made objects with a ton of usage," Rivera said. "We've dropped them, and they haven't broken yet."
3D Printing for a More Sustainable Future
Rivera and his team presented their findings earlier this year at the Association for Computing Machinery's Designing Interactive Systems conference in Pittsburgh.
While using coffee grounds as a 3D-printing material may never become commonplace, it could be a stepping stone for Rivera's ultimate goal: to discover sustainable 3D printing materials that could one day replace plastics, he said.
In the meantime, the material also can allow artists, designers, engineers, and others to quickly fabricate prototypes and other household objects without adding to landfills. "Our vision is that you could just pick up a few things at a supermarket and online and get going," Rivera said.
Sign up for the Design News Daily newsletter.
You May Also Like
---
DesignCon 2024

Jan 30 - Feb 1, 2024
Jan 30 - Feb 1, 2024
DesignCon is the premier high-speed communications and system design conference and exposition, offering industry-critical engineering education in the heart of electronics innovation — Silicon Valley.
Learn More