Formlabs Bets Big on New Materials
Formlabs Bets Big on New Materials
The company adds Silicone 40A and Alumina 4N Resins to deliver 45 high-performance, proprietary materials. Formlabs has also introduced third-party materials and open materials printing.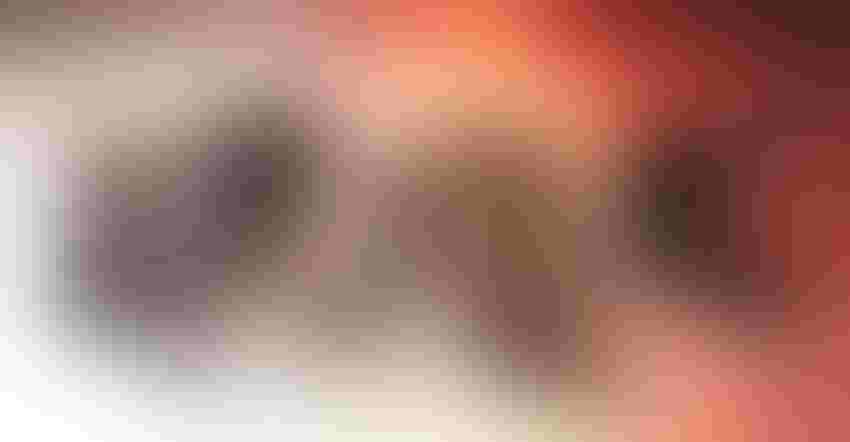 Formlabs has announced two new materials, Silicone 40A and Alumina 4N Resin. The company has also introduced an Open Platform option that gives users access to third-party materials, personalizable print settings, and open material printing. Formlabs is now offering access to its SLS ecosystem with the Fuse Starter Package, enabled by the Fuse Depowdering Kit.
Formlabs CEO Max Lobovsky noted that materials are essential for creating user-friendly, cost-effective 3D printing solutions. "That's why we continue to innovate relentlessly in the material space, creating high-performance materials that unlock new possibilities in manufacturing, healthcare, and other industries," he said in a statement. "With Silicone 40A and Alumina 4N, we're combining the flexibility and efficiency of 3D printing and the performance of silicones and ceramics, at a price point that anyone can afford."
Details of the New Materials and Systems
With Silicone 40A Resin and Alumina 4N Resin, Formlabs now offers 45 proprietary resins. Here are the details on the introductions:
Silicone 40A Resin: The First Accessible 100% Silicone 3D Printing Material
Silicone 40A Resin combines the material properties of cast silicone with the flexibility of 3D printing to eliminate the labor-intensive molding and casting processes. With this patent-pending Pure Silicone Technology, users can print 100% silicone parts with complex geometries that are not possible with traditional methods. Silicone 40A Resin can be used for soft, pliable, and durable parts that can withstand repeated cycles of stretching, flexing, and compression, for functional prototyping and end-use part production. This material creates parts with excellent chemical and thermal resistance, designed for automotive and industrial applications as well as consumer products such as wearables or medical devices. 
Alumina 4N Resin: High Purity Technical Ceramics
With Alumina 4N Resin, Form 3+ printers become SLA ceramic 3D printers. This new resin was designed to unlock the performance, design freedom, and affordability of 3D printing for ceramic engineering. As a technical ceramic with 98.6% relative density and 99.99% purity, Alumina 4N Resin is reliable in extreme conditions for parts that are thermally resistant, abrasion resistant, mechanically strong, and chemically inert. Built to withstand the extreme environments in manufacturing, defense, foundry, chemical, automotive, semiconductor, and other industries, Alumina 4N Resin will remove the need for expensive tooling, reduce production costs, and shorten development cycles.
Open Platform Expands Material Choice and Tailored Print Performance
Open Platform includes three new solutions that expand the capabilities of Formlabs SLA printers. Certified Materials offers users a curated selection of best-in-class third-party resins, starting with resins from Kulzer GmbH to enable dental biocompatible applications for Formlabs customers in the APAC region.
Print Settings Editor is a new PreForm feature that enables advanced users to modify print settings to tailor their print performance. Open Material License is an optional, paid software license that allows expert users to print with any 405 nm photopolymer resin. Together, these solutions provide even more versatility and performance on the industry's most reliable, professional SLA ecosystem.
Fuse Starter Package: SLS 3D Printing
With the Fuse 1+ 30W 3D printer at its core, the Starter Package is a solution that opens the doors to professional-grade part production using high-performance materials. With Fuse Depowdering Kit, an all-in-one depowdering solution for low-volume production and multiple materials, the Starter Kit unlocks access to a complete professional SLS ecosystem for low-volume production at a low price point. It will also enable users to add the Fuse Depowdering Kit to their operation to effortlessly switch between materials without the hassle of cleaning post-processing machinery. 
Sign up for the Design News Daily newsletter.
You May Also Like
---
Sep 12, 2023
The Battery Show brings together engineers, business leaders, top-industry companies, and innovative thinkers to discover ground-breaking products and create powerful solutions for the future.
LEARN MORE