Can 3D Printing Make Retreaded Tires Greener?
Can 3D Printing Make Retreaded Tires Greener?
Virginia Tech tire retreading research applies 3D scanning and printing for better commercial truck tires.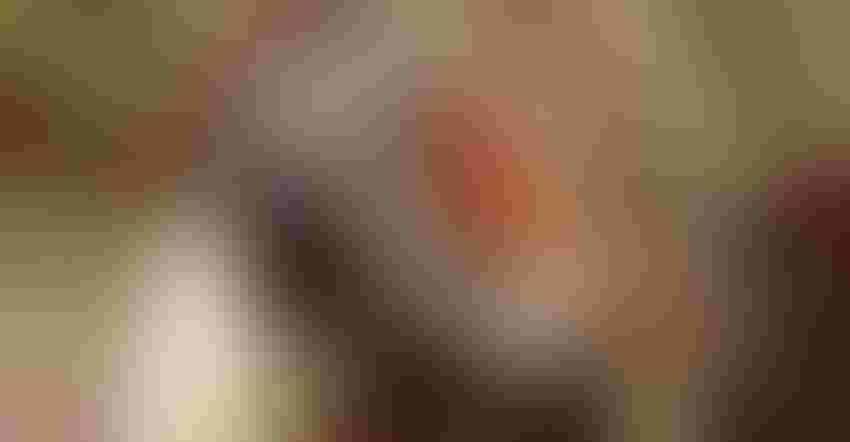 To prepare a worn tire for new tread it is first shaved down to a smooth surface.
Brownie Harris/Corbis via Getty Images
The tire retreading industry applies fresh tread to 4.5 million tires a year, and Mordor Intelligence forecasts the global retreading market to grow from $5.45 billion this year to $6.41 billion in 2028.
While each of these tires represents the reuse of most of a tire, there is still 9 pounds of material removed on average from each of those tires, generating a mountain of waste rubber. Compounding the matter is the fact that the retreaded tires that are commonly used by commercial trucks have more rolling resistance than new tires, which causes those trucks to burn more fuel than they would otherwise, said Chris Williams, Professor of Mechanical Engineering at Virginia Tech.
The university is working with a former colleague now at the New Mexico and Michelin to develop 3D scanning and printing techniques and materials that will produce retreaded tires that produce less waste and that roll more easily, so that customers can reap the circular economic benefits of retreading without as much penalty from these problems.
The effort is a two-year, $1.5 million project backed by the REMADE Institute in search of improved efficiency in retreading. The REMADE Institute is a public-private partnership established by the U.S. Department of Energy that is dedicated to accelerating the nation's transition to a circular economy.
"We are really excited to undertake this challenging project, which integrates advances in polymer science and manufacturing including 3D scanning, 3D printing, and industrial robotics," said Williams. "If all goes well, the resulting retreading technology could result in annual reductions of about 90 metric kilotons of tire waste and 800 metric kilotons of CO2 emissions across the retreading industry."
The team's approach will be to use 3D scanning technologies, new materials that can both be printed and resist the solicitations of commercial vehicle tires, as well as industrial robots that can print these materials only at selected locations around the used tires.
While today's process removes the entire tread of the old tire, the Virginia Tech process would only remove the bad portions, adding new material in those places. They 3D print the cushion rubber onto the tire surface in those places, providing the glue needed to attach the fresh tread.
The challenge is that the cushion rubber is a thick material that doesn't flow well when it is printed onto the tire surface and it doesn't cure quickly, so these were key areas targeted by the project, said Williams.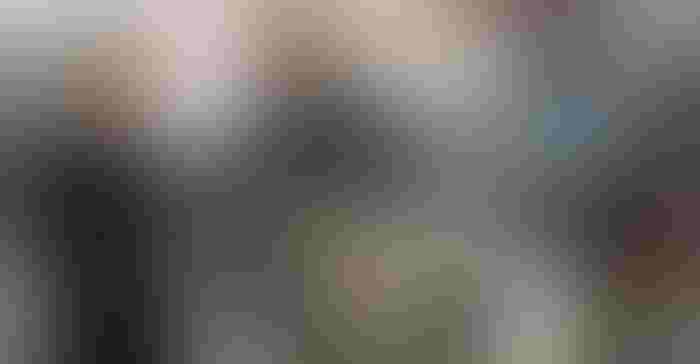 Graduate students Yiqun Fu (at left) and Tadek Kosmal monitor the 3D printing process.
Tim Long, who recently moved from Virginia Tech to Arizona State, provides expertise in the polymers being tested, while Williams is responsible for developing the 3D printing process.
Because 3D printers generally print on flat surfaces and tires are circular, the Virginia Tech printer works its way around the target tire as it prints so that it can create a curved surface.
Now, at the mid-way point of the two-year project, the team has developed promising materials and techniques, so the coming year will involve employing them to produce actual tires and to test those tires to learn their characteristics. "Right now our material is showing the same performance of the traditional bonding rubber, so that is very exciting," Williams said. "We know we can 3D print it, so that is very exciting, and we have just finished building our robotic work cell with the scanning capabilities. So we're ready for year two, where we put all those pieces together."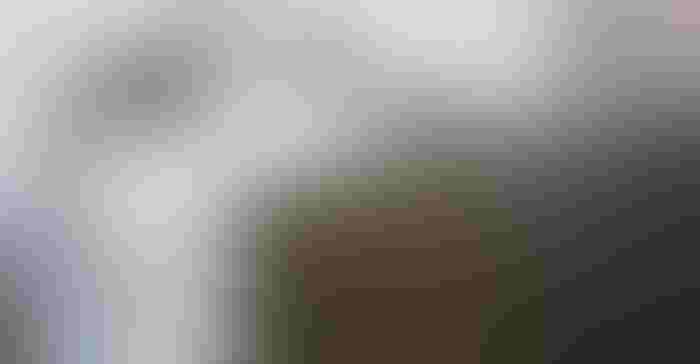 The tread of this commercial vehicle tire shows the effects of normal wear and tear. This tire is being used for testing of the team's retreading method.
That means checking the real-world performance of these various components. "Now we look at how well our printer rubber attaches to the old rubber and make sure the whole 'sandwich' comes together," he continued. "The biggest test will be that we are sending some of our printed materials down to our partner, Michelin, and they'll actually put them on a test track on a vehicle in the next year."
This will truly be a case of seeing what happens when the rubber meets the road. "The lab results suggest this is good, but now we'll do an actual test on an actual vehicle."
Sign up for the Design News Daily newsletter.
You May Also Like
---
DesignCon 2024

Jan 30 - Feb 1, 2024
Jan 30 - Feb 1, 2024
DesignCon is the premier high-speed communications and system design conference and exposition, offering industry-critical engineering education in the heart of electronics innovation — Silicon Valley.
Learn More