Custom Materials for Additive Manufacturing: A New Trend?
Custom Materials for Additive Manufacturing: A New Trend?
Experts in 3D printing are exploring materials customization to suit specific use cases.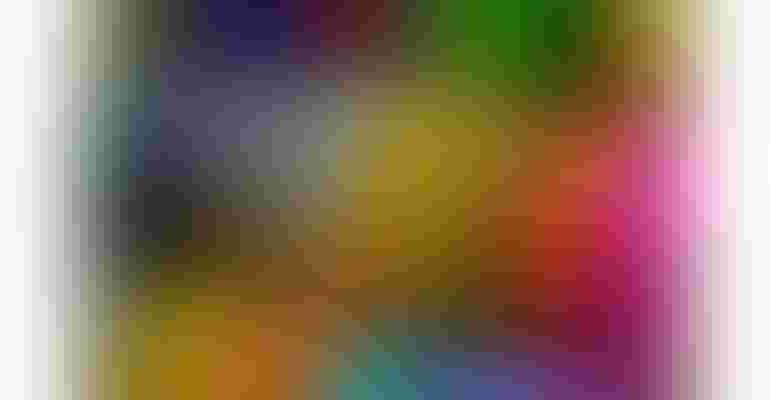 Marina_Skoropadskaya / iStock / Getty Images Plus via Getty Images
After hearing a little bit about the concept of developing "designer materials" for 3D printing, we at Design News wondered whether this was becoming a trend in the industry. So, we reached out to several additive manufacturers and asked them what they thought. We were met with virtually the same response from each company: essentially, in a word, "huh?"
But when we explained that we meant materials that were custom formulated specifically for 3D printing applications, we got a lot better response. It turns out that the term "designer materials" is not quite yet a "thing," but some companies are exploring the possibilities around creating new materials developed especially for additive manufacturing technologies.
What we found is that, just as in traditional manufacturing, there are challenges and parameters in developing these new custom materials, but companies are embracing the trend, with the goal of advancing additive manufacturing technologies.
Design News spoke with Preston Souza, product manager of startups business units at igus, who said, "It does seem that companies are offering or beginning to offer customized 3D printing materials. Something like, 'bring us your material requirements and we'll make a mixture and develop a blend that's suitable for your application,' " he continued. "It's really interesting. I think material choice, in general, opens up the door for different application opportunities."
However, Souza noted that material development at igus is not usually customer specific. Rather, he sees customization happening more across an industry, or an application, where new materials are being developed for a similar purpose. Souza said that igus has used its 50 years of knowledge with injection molding plastics needed for high wear resistance and has developed 3D printing materials that offer those same qualities.
"With that being said, we don't have companies reaching out and asking for specific properties and then we will provide a specific material for their use," he said, noting that igus decides on a yearly basis whether it will launch new materials into the market based on such factors as whether they have developed something new or they have discovered an industry trend that they believe they need to offer their customers. Application requirements such as those from FDA for food contact and packaging as well as ESD drive the development process.
"But we don't have a service where customers come and say, 'I need this exact blend of material' and we'll produce that exclusively for them to use," he explained.
Tom Krause, head of additive manufacturing at igus GmbH, noted that despite this, igus is developing new materials for the special needs of entire industries. He cites an example of iglidur i8-ESD for microchip production, which offers high abrasion resistance and is electrostatically dissipative. But for specific customers, he says that igus currently only supplies special colors.
Developing new custom materials can be difficult, Krause said. "Besides the regular challenges in developing new plastics, there is a whole other set of requirements for materials that are made for 3D printing," he said. "And these requirements are totally different for the different 3D printing methods like FDM, SLS, DLP, and so on," he continued. "Usually, an SLS material can't be used on FDM printers, and vice versa. So, this is probably the most difficult part, to develop such a material, which still can be processed on regular printers."
Purpose-Built 3D Printing Materials?
Formlabs has ventured a little further into the customer-specific arena, the company's Head of Materials, R&D, Sharon Soong relates. "Custom, purpose-built materials have been important for many years, but are becoming increasingly critical as 3D printing applications become even more specific and exacting, especially in the healthcare space," she said.
Soong went on to say that Formlabs has worked with many companies such as Hasbro and New Balance to create materials that integrate into their workflows, achieve the results they need, and perform at the level they expect of traditionally manufactured components. For Hasbro, Formlabs developed the resin used to make custom Hasbro Selfie Series figures, and for New Balance, it made Rebound, a structured yet flexible resin for the company's sneakers.
Formlabs also produces top-level, high-performance, general-purpose materials, such as Tough 2000 and Flexible 80A resins for some of the most common uses, like prototyping. In all, the company has more than 40 resins and four powders in its library. Each offers specific functions and properties for a variety of use-cases, such as dental and medical appliances, jewelry, engineering applications, and general uses.
For example, the company's Draft resin was designed to print up to four times faster than Formlabs standard materials, making it ideal for initial prototypes and rapid iterations to help bring products to market faster, whereas the polyurethane resin family produces tough, durable, and long-lasting parts to remove the limitations of traditional polyurethane manufacturing, reduce production costs, and improve workflow efficiencies, Soong said.
Formlabs also makes industry-specific materials. Its BioMed resins are suitable for healthcare applications, and Castable Wax 40 supports a wide range of lost wax casting conditions for the jewelry design industry.
Soong said 3D printing is not designed just to replace traditional manufacturing, but oftentimes materials enable it to complement these processes. For example, she said, manufacturing has long relied on injection molding to produce plastic parts in high precision and in high volume. "But molds are slow and costly to make, taking four to eight weeks to produce, and they cost anywhere from $2,000 to more than $100,000," she said. "3D printing can speed the production process as the method to create injection molds for plastic products to enable designers and manufacturers to experiment with multiple physical prototypes. 3D printing can only be used in this way with the right resins that can match the benefits of traditional aluminum molds."
Formlabs's Rigid 10K resin can be used to 3D print short-run injection molds and cores, while slashing production costs in half with the ability to withstand high temperatures and immense pressure, Soong explained.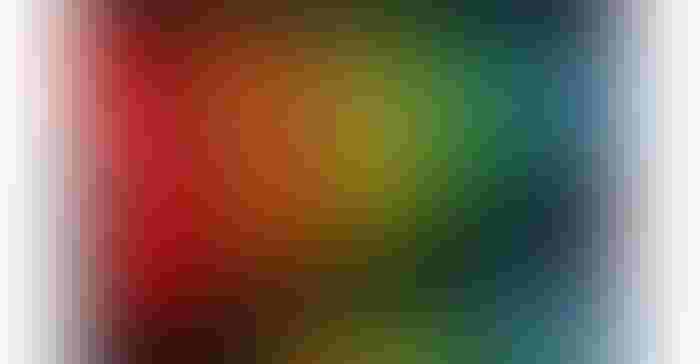 Overcoming Challenges
Even though Formlabs has made some big strides in making new custom materials, it has not always been an easy path, Soong noted. "One of the challenges of developing custom materials is designing, testing, and optimizing them to work alongside traditionally manufactured materials and as part of hybrid workflows that involve both additive and subtractive manufacturing," she said.
However, by working with users to create new, custom materials, Formlabs is directly supporting 3D printing adoption, Soong said. "Formlabs users envision exciting and innovative ways to use 3D printing, and sometimes a new material is the key to unlocking a new case or application for the technology," she said.
Max Siebert, CEO and co-founder of Replique, also believes there is a trend toward new material development in the 3D printing arena, particularly with polymers that are manufactured more specifically to certain sectors. "I think that's what we see now," he said. "It's starting with very broad applications of ABS or polycarbonate and all the typical mass polymers and now it is getting more and more targeted and more and more specific."
Siebert explains that while there is certainly an interest in providing customer-specific materials, there might not be a business case to support it. "So, we try to identify the relevant cases and then at least a materials manufacturer can start with the first case, which is better than nothing," he said. "Although the first case won't make you rich, but at least you have experience and examples of application."
Replique works a lot with customers in the transportation and railway industries, where there are very strict regulations around fire and smoke protection. "And therefore, we had to look into new materials in development and just recently a lot of new materials came out which are more or less custom developed for these industries because you are going to test to according to specific regulations of these industries," he said.
Siebert stressed that any new material has to fulfill the testing and specifications that are in place in traditional manufacturing, "because we'll always be compared against them. You manufacture a new material, but all the norms and rules apply for fire protection for all the other testing," he said. "You need to provide [documentation] regarding corrosions, stuff like that, and there are surprises in there."
He also sees increases in developing new metals, especially because databases with metal properties have been collated. "Certain manufacturers demand certain materials. And then that's the typical starting point, where materials manufacturers start to develop a new material for manufacturing and I think this is becoming easier for many because there are generated databases where they can estimate the effort very nicely," he said. Siebert mentioned that many material manufacturers are trying to get at least one pilot partner to collaborate with.
Recycled Materials for 3D Printing
Polymer recycling is one area that Siebert believes will emerge as a trend in developing 3D printing materials. With injection molding, he said, materials properties have to be very consistent because there is always a little shrinkage if it is deformed out of the mold.
"A 3D printer can adjust in the parameters, and thus enables you to adjust to small recycled polymer batches. If you would have a certain batch to batch variation, a 3D printer can deal with that," he said. "You adjust a little bit of the parameters and you are in spec again with a new recycled grade material. If you have a little different shrinkage nobody would care. You can adjust. I wouldn't say it's always easy, but you can adjust," he explained.
Siebert said that in injection molding, this is not possible, making it necessary to create a new mold, which could cost tens of thousands of dollars.
"I think this is very, very early, but I think you will see this soon, that 3D printing will be an easy enabler for recycling of materials," he opined. "Because in the case of injection molding, you need to be very specific in separating the polymer grades even from each other to recycle them. And I would personally expect from my material science background that with regard to 3D printing you can be a little broader in the grade of materials, you have a lot of different grades of polypropylene."
Early Days?
While it looks like it may be early days for custom materials development for additive manufacturing technologies, there does seem to be a great deal of interest by both manufacturers and their clients. As Soong said, "Custom materials are an important element to advancing 3D printing's capability and adoption in a variety of industries, from consumer products to automotive and aerospace to medical and beyond."
Sign up for the Design News Daily newsletter.
You May Also Like
---
Sep 12, 2023
The Battery Show brings together engineers, business leaders, top-industry companies, and innovative thinkers to discover ground-breaking products and create powerful solutions for the future.
LEARN MORE