While biomimicry as a design concept has only been around since the publication of Janine Benyus's book Biomimicry: Innovation Inspired by Nature in 1997, scientists have been using the method for years to solve design problems.
Take the design of the Shinkasen Train in Japan in the early 1990s. Designers modeled different aspects of the train on birds to improve its design, said Cas Smith, a bioengineer at Terrapin Bright Green, a consulting firm that specializes in green and sustainable design.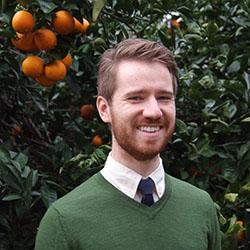 One problem that train had was that due to its speed as it entered a tunnel, it would create a sonic boom when it exited, causing significant noise pollution for residents near the tracks.
The engineering team found the solution to the problem in the form of a kingfisher bird, Smith told Design News in an interview. "One engineer on the team who was a birder realized that as a kingfisher dives into the water [for its prey], it barely disturbs the water," he said. "It goes from air into water, which has a difference in density [in a scenario] similar to the compacted air inside that tunnel that explodes out and creates a loud sound."
Engineers redesigned the front of the train to be similar to the form of the beak of the kingfisher. The design not only alleviated the noise pollution, but it also allowed the train to reach new speeds and improve energy efficiency, Smith said.
MORE FROM DESIGN NEWS: How Biomimicry Is Having an Impact on Sustainable Design
Fast forward 20 years and now biomimicry has gone mainstream, finding its way into more and more products that are having an impact on the commercial market. "Broadly, it's affecting almost every industry," Smith said. Those industries include and are as diverse as: oil and gas, manufacturing, healthcare, telecommunication, textiles and apparel, building construction, and arts and entertainment, among others. Terrapin has published a list of more than 100 bio-inspired products in numerous industries.
But bioimimicry is not merely a helpful design tool, he said. It also encourages designers to think not only about how to solve design problems by imitating nature, but how to make the products, materials, and systems they design more ecologically sound and nature-friendly.
"I think there have always been people looking to nature, whether they're instinctually doing it or generally doing it," Smith said. "Many times in the past it didn't matter where the idea came from -- it was just a good design and it worked. Now what's emerging is: Are [designs] better in that whole holistic view, are they better for the wider environment and the planet? This is the new concept."
Smith's company specializes in how to make buildings and "the built environment" more sustainable, and indeed, construction is one area where biomimicry is finding a solid niche, he said.
There are a number companies already offering or are on the brink of offering new materials that have used biomimicry in the design process to provide greener ways to build. One of those companies is Biomason, which uses bacteria in the production of clay bricks that are used for construction.
"Typically the clay bricks we use for construction are put into molds, the clay is packed in and fired and the kilns are usually fired at 1,000F," Smith explained. This emits a significant amount of greenhouse gases, he said. "Almost 2% of total greenhouse global emissions come from the creation of clay bricks."
MORE FROM DESIGN NEWS: Poison Frog Skin Inspires Coating for De-Icing Planes
Biomason has used bacteria as a model to develop a more natural way to create clay bricks that eliminates this greenhouse gas emission, Smith said. The company's process combines mulch and water to grow bacteria that will grow in the space between clay particles, creating an adhesive that binds the clay together into bricks. "You can create clay bricks at really normal temperatures and don't have to add a lot of energy input -- they really reduced greenhouse gas emissions from it," he said.
Another company has modeled a process for developing a type of cement or aggregate for the construction industry on the way coral takes on carbon dioxide. BluePlanet has developed a way to take waste carbon dioxide from industrial output, run it through a proprietary process, and turn it into sustainable construction material, Smith said.
Like clay, cement is typically created through a process that emits a large amount of greenhouse gases, so BluePlanet's product would also reduce these harmful emissions, he said. Terrapin is currently working with BluePlanet to bring its product to market.
Editor's Note: Cas Smith will be the chair of a Q&A session "What's Really New in Materials for 3DP and AM" during Atlantic Design & Manufacturing, June 9-11, at the Jacob K. Javits Convention Center in New York.
Elizabeth Montalbano is a freelance writer who has written about technology and culture for more than 15 years. She has lived and worked as a professional journalist in Phoenix, San Francisco, and NYC. In her free time she enjoys surfing, traveling, music, yoga, and cooking. She currently resides in a village on the southwest coast of Portugal.