VR and AR Training Help Factories Enter the Future
VR and AR Training Help Factories Enter the Future
Manufacturers are using virtual reality and augmented reality to train workers on emerging technology, thus overcoming shortages in skilled workers.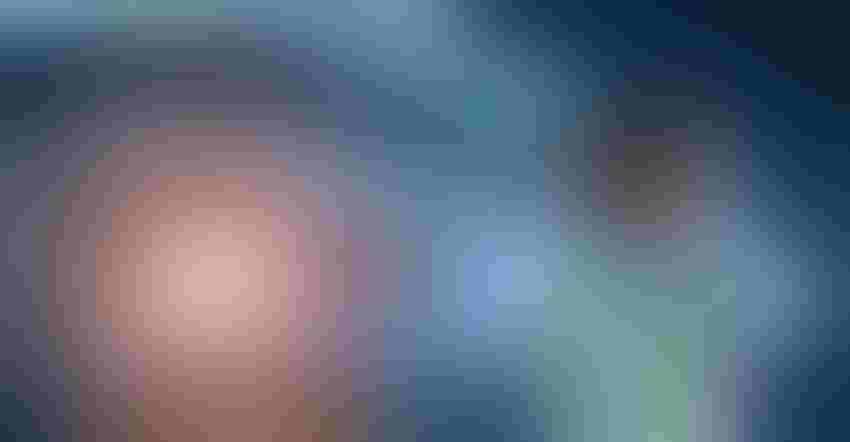 af_istocker for iStock / Getty Images Plus via Getty Images
Many manufacturers are overcoming the shortage of skilled workers by training existing workers on new technology. Virtual reality (VR) and augmented reality (AR) training materials can be customized for specific factory tasks. This training also comes with the benefit of lower costs than traditional training methods. For one, the training is more specific. For another, the training is less time-consuming.
According to Van Meter, AR and VR training:
Makes training visual, auditory, and kinesthetic

Provides step-by-step visual and-oral instructions in real-time

Helps workers navigate the factory and warehouse more efficiently

Identifies the proper tools and parts required for a task

Provides step-by-step instructions

Alerts and corrects missteps along the way providing real-time feedback

Overlays key performance metrics and operational data onto equipment to illustrate how the factory is responding to changes.
We caught up with Nathan Robinson, CEO of Gemba, a company that produces AR and VR training materials. He explained how these tools can help manufacturers beef up their training.
Design News: Are the initiatives to train existing workers partly due to the lack of available skilled workers for hire?
Nathan Robinson: While the motivations differ from organization to organization, we have found that limited access to skilled labor does play a role in their decision to invest in reskilling or upskilling existing employees. If you consider the fact that these "factories of the future" are, by definition, new environments, then it comes as no surprise that existing talent is scarce. Ultimately, the faster the pace of technological advancement, the greater the need will become for organizations to develop their talent through training and upskilling. Seeing as we can't rightly predict what the jobs of tomorrow will look like, we must be prepared to do the necessary training ourselves.
DN: How do VR and AR work to train workers? Are these mini YouTube videos at the workstations? In-classroom training?
Nathan Robinson: While the exact format of the training varies from organization to organization and platform to platform, for Gemba's VR-based training programs, workers participate in dedicated training sessions, just as they would in traditional training programs. However, VR differs from traditional training methods by being lightyears more affordable, efficient, and effective. And dare I say, fun! Plus, it's better for the environment as companies minimize their business travel footprint. 
Gemba recently published a case study detailing our partnership with Aptiv, to help benchmark some of the aforementioned benefits of VR-enabled training, and the results were even better than we could have imagined. With Gemba's VR-based training, Aptiv was able to reduce total training time from two full days to just 4 hours. Aptiv was also able to vastly reduce the amount of time and money teams spent on travel associated with training. And finally, Aptiv found that individuals trained on VR remembered upwards of 75% of all training content 24 hours after exposure — which is significantly better than what traditional e-learning can achieve. 
DN: Who produces the training materials? Are the materials customized for individual factories?
Nathan Robinson: Gemba's training content is a combination of our best-in-class, practical training — which applies to every organization we work with — and customers' own unique content or training materials that are aligned to their specific training needs or outcomes. This is important, because, unlike other organizations in the space, Gemba doesn't rely exclusively on customers telling us what they want. Instead, we're able to offer real, practical training that works for all; and combine it with tailored experiences for each customer. All of this is tailored for the customer to create effective possible training programs and frameworks that will allow for successful roll-out and adoption. Gemba is also designed to allow customization of environments to create a virtual world that the customer feels at home in.
DN: Are there some industries that are more amenable to this type of training and some that are less so? Consumer packaged goods? Automotive? Meatpacking?
Nathan Robinson: We've seen fairly widespread adoption of our VR training programs. As of today, we have customers representing a wide range of industries, including the automotive industry, consumer packaged goods, pharmaceuticals, home improvement, and more. By and large, we've found that the corporations most likely to adopt VR training are those with an eye toward the future and a keen understanding of their labor needs. That includes companies like Mercedes-Benz, Coca-Cola, Johnson & Johnson, and many more.
DN: Are these programs set up to be continually upgraded?
Nathan Robinson: Yes, absolutely. With many of our customers, the goal isn't to simply train a fixed number of employees, but instead to establish a permanent, dynamic platform for empowering their employees for many years to come. Just like the rest of the world around us, these programs are meant to grow and evolve over time and as the needs of each customer change. We are continually creating and developing the best possible training programs and environments and this works best when working hand in hand with our customers.
Sign up for the Design News Daily newsletter.
You May Also Like
---
DesignCon 2024

Jan 30 - Feb 1, 2024
Jan 30 - Feb 1, 2024
DesignCon is the premier high-speed communications and system design conference and exposition, offering industry-critical engineering education in the heart of electronics innovation — Silicon Valley.
Learn More