Could These 7 Trends Drive Your Automation Goals?
Could These 7 Trends Drive Your Automation Goals?
Scary AI and "everybody's automating" are just two of the themes shared at the Siemens Realize conference. Click to find out more.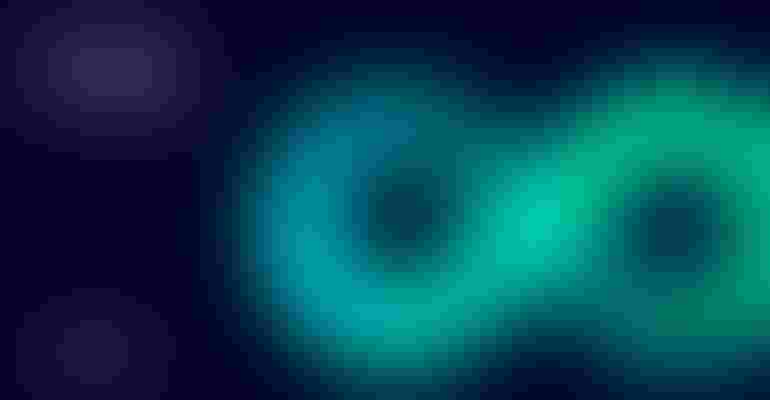 Siemens Digital Industries Software
Yogi Berra said, "You can observe a lot just by watching." At the Siemens Realize conference, it was, "You can hear a lot just by listening." I was surprised by the widespread similarities in the view of what's important in the design and manufacturing software landscape.
There was a shift in that view over the last three years. Before COVID, a company's sustainability program was not a hot issue in earnings reports. AI was mostly for machine learning, mobile robots, and autonomous cars. Industrial software solutions lived in differentiated buckets (CAD, simulation, supply chain tools), and supply chains were very, very long.
Then everything changed. Apparently, industrial technology companies didn't snooze during the lockdown. This new industrial outlook was the talk everywhere during Realize, from Siemens president and CEO Tony Hemmelgarn to research analysts and show-booth marketing folks.
Here are the topics that have been elevated post-pandemic:
Sustainability
The repeated question at every conference I attended this year was a version of "How do these new products help with sustainability?" And the technology producers were eager to address the question. Every new product introduction came with comments on how the new "solution" improves sustainability. Sustainability efforts come in many flavors, from energy savings to recyclability. In another new twist, the people in charge of sustainability now hold senior positions in the corporation. They're no longer an outpost department.
Customer Outcomes
Over and over, executives talked in terms of "customer outcomes." The goals of software advances are not just to improve KPIs or reduce maintenance downtime. Those factors are important, but the aim is to deliver overall improved customer outcomes. The prevailing attitude was that if you can help the customer improve its overall performance, you've done your job, whether that means AI-enhanced manufacturing systems or improved digital analysis.
The Digital Thread
Many years ago at a Siemens Digital Industries Software conference (then called Siemens PLM), I was first introduced to the term and concept of digital twins. This year, the prevailing term was the digital thread. That's where you tie the digital twin to other software along the product development and manufacturing line. That can include simulation, manufacturing systems, supply chain software, and even the software that tracks a product's performance out in the field. The idea is to avoid jumping from software bucket to software bucket and instead create a thread that connects all of the software functions.
AI is Fun and Scary
There was plenty of discussion about artificial intelligence. While attendees talked about how ChatGPT is used mostly for drafting code, a couple of presenters demonstrated – in real time – how well ChatGPT can draft an introduction to a keynote topic. Tony Hemmelgarn noted that AI may become a real concern in the future, but in the meantime, we should explore its possibilities.
Automate or Die
Another change over the past few years is the wider recognition that automation is a must in all areas of manufacturing and production. One presenter noted that if you are not automating, you're not standing still, you're going backward. Deploying automation has become a competitive imperative. Over and over, Siemens representatives and presenters noted the increase in small to mid-size enterprises that are investing in automation.
The Shortening Supply Chain
Whether you call it reshoring or near-shoring, the reality is clear: companies want a shorter supply chain. Everyone I spoke with had stories about supply chain problems during the pandemic. Some noted that you could tell which companies were doing well by their effectiveness in dealing with supply interruptions. Most attendees acknowledged that supply chain performance has greatly improved. Yet they also noted they were taking measures to avoid disruptions going forward. That typically involved moving production closer to customers.
Additive Manufacturing Is Here to Stay
3D printing has become an accepted means of production. But not for mass production. Notwithstanding the merger of Stratasys and Desktop Metal – which names mass production as a goal of the combined company – attendees at Realize mostly believe additive manufacturing is not likely to become a high-volume production method. The feeling about that limitation was "So what?" A limited production volume can still be good.
In aerospace, defense, agriculture, and medical, you don't need high volume. What you do need is strength, less weight, lower costs, and sustainability. 3D printing is becoming a recognized way to achieve those goals. Those at Realize seemed to recognize that as a given. Hemmelgarn noted that additive manufacturing is here to stay. Period.
Sign up for the Design News Daily newsletter.
You May Also Like
---
Sep 12, 2023
The Battery Show brings together engineers, business leaders, top-industry companies, and innovative thinkers to discover ground-breaking products and create powerful solutions for the future.
LEARN MORE