FPGA Software Solutions Ease Time-to-Market for Automobile Apps
FPGA Software Solutions Ease Time-to-Market for Automobile Apps
Software enables FPGAs to speed development of vehicle infotainment and display systems.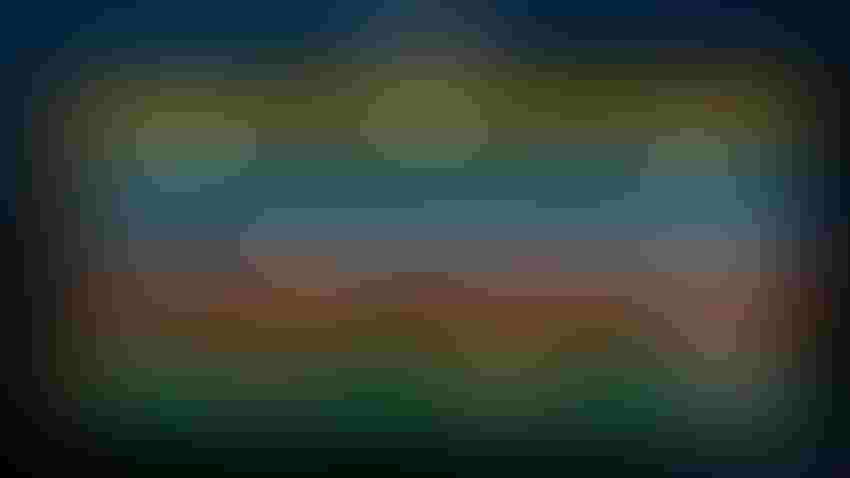 Lattice Drive provides software-based solutions to help design engineers leverage the power of FPGAs to address complex vehicle infotainment and display systems.
Lattice
Advances in infotainment and ADAS (Advanced Driver Assistance Systems) systems are imposing new challenges for displays and cameras, as more vehicles incorporate multiple displays, sensors, and cameras and must process information from all of these components. As FPGAs provide the flexibility to develop solutions to these systems, Lattice Semiconductor has developed a suite of software solutions that help FPGA users speed development of automotive infotainment systems.
Called Lattice Drive, the solution stack provides comprehensive application-specific solutions that combine reference platforms and designs, demos, IP building blocks, and FPGA design tools to accelerate customer application development and time-to-market. The solutions enable advanced display bridging and processing capabilities to address advanced display connectivity and processing, multiple displays, and efficient data processing.
Lattice Drive helps leverage the advantages of FPGAs, including their inherent flexibility, the ability to perform a wide variety of functions, and small size. Often, multiple FPGAs reside in a single vehicle, each powering a different application.
Zonal Architectures
One area where Lattice Drive can help is addressing the complexities that arise with the zonal architectures now being implemented in many vehicles. According to Mark Hoopes, Director of Automotive and Industrial Marketing at Lattice Semiconductor, many modern cars use a zonal architecture to address the issues of connecting multiple displays and implementing infotainment systems. Zonal architectures provide better scalability, supporting simpler software development with improved functionality and reliability, where groups of sensor, computing, and interconnect elements are combined into different computing "zones" and the results from different zones are sent to the main SoC (system on chip).
.Lattice Drive enables advanced display bridging and processing capabilities to address evolving infotainment system requirements. These include multi-resolution scaling and support for display sizes up to 4K, support for DisplayPort up to HBR 3 at 8.1 Gbps per lane, and image/video enhancement with a scalable full array local dimming solution
The software can also process data to offload the CPU with up to 75% lower power than competitive devices in a similar class
With the Lattice Drive solution stack, auto makers can design infotainment systems with multiple, high-resolution displays that are scalable across vehicle model lines, and can offload CPU processing with faster interface speeds and lower power to allow seamless processing and connectivity. When combined with flexibility of FPGAs, they can rapidly adapt designs to meet various model requirements, more easily adapt to supply chain disruptions, and more importantly ensure that future updates can be made in-field via software updates.
Local Dimming
One feature of the Lattice Drive solution stack includes adaptable full array local dimming solutions for automotive LCD panels. Full array local dimming is a technology whereby the LEDs are directly behind the LCD panel, with each LED or zone of LEDs capable of dimming individually to illuminate only those pixels of the display that are needed, by dynamically adapting to the image content on the display.
These local-dimming techniques can be used for the vehicle's heads-up display (HUD), which is typically used to project driver information onto the windshield, such as a car's speed, navigation instructions, or warnings. Local dimming for the HUD not only enhances viewability but provides a more seamless experience.
Lattice Drive is part of the company's expanding line of software-based solutions, with other solutions addressing AI, low power embedded visions, factory automation, and cyber-resilient root of trust.
Spencer Chin is a Senior Editor for Design News covering the electronics beat. He has many years of experience covering developments in components, semiconductors, subsystems, power, and other facets of electronics from both a business/supply-chain and technology perspective. He can be reached at [email protected].
Sign up for the Design News Daily newsletter.
You May Also Like
---
Sep 12, 2023
The Battery Show brings together engineers, business leaders, top-industry companies, and innovative thinkers to discover ground-breaking products and create powerful solutions for the future.
LEARN MORE