Is This the Future of PCB Design?
Is This the Future of PCB Design?
Startup company has added a controlled impedance feature to its browser-based, AI-assisted tool for PCB design.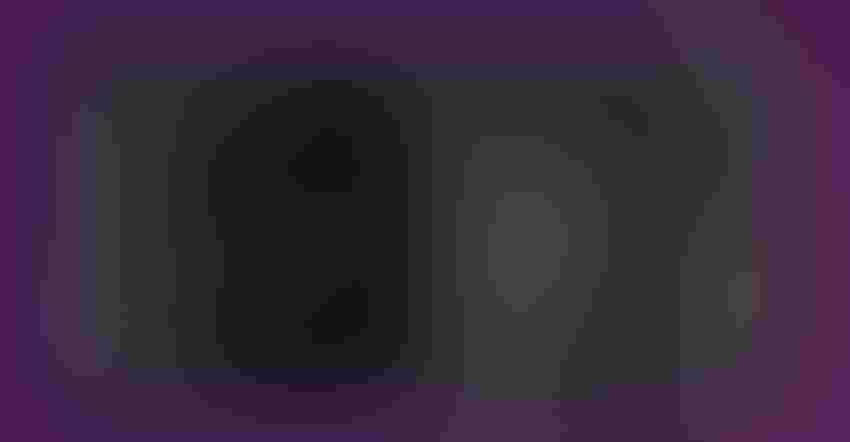 Flux's AI-assisted, pc board design tool with numerous built-in capabilities to ease the design of finished boards. It is now available with an automatic controlled impedance feature.
Flux
PCB design tools have traditionally revolved around software packages users would download and install on their own PCs or workstations.  A startup company called Flux is trying to change that narrative with a browser-based, AI-assisted tool that reportedly streamlines the PCB design process and can produce finished boards faster than with traditional PCB tools. This week, the company launched a new automatic impedance control feature which makes the design of high-speed boards easier than ever before.
The Flux tool relies on the concept of reusability to find templates, projects, and components that make it easier for the user to generate an appropriate PCB design, instead of starting from scratch.
For Kerry Chayka, Product Expert at Flux, the company's design philosophy was borne out of the struggles its members experienced in product design using more traditional methods.
"I worked on the development of iPhones and there were a lot of issues with design tools," said Chayka, in a recent interview with Design News. "We wanted to make the creative process more fun."
Chayka added that the company has been developing the AI-assisted board design tool since 2019 and brought it to market earlier this year.
"Other tools require a lot of manual steps," Chayka said. "We are trying to build as much capability into the design tool as possible. We don't want anyone to start from scratch."
Relying on a browser model, Flux does not require the user to download a massive program onto his or her PC or workstation. It uses a community-based model, like GitHub, to share project information and give users project examples to follow. The tool also provides design templates for popular board platforms such as Arduino, Raspeberry Pi, and others.
According to Matthias Wagner, Co-founder and CEO of Flux, AI also plays a major role in Flux's pc board PCB design tool. "Our tool includes a generative AI model that provides access to data sheets and component libraries. The user can provide some of the part information and the tool's AI-assistant understands the design and can help assist the engineer."
Flux's tool does not require the user to upload component libraries, and includes the use of generic components, allowing part specifics later. The tool also has a built-in SPICE simulator that enables users to check designs as they work.
In addition, the tool can check component price and availability with major part distributors such as Digi-Key, Mouser, and LCSC, without leaving the app.
Once the user is finished with his/her board design, he or she does not have to take additional steps to generate a Gerber file for the PCB manufacturer. A Gerber export interface is built into the program. According to Flux's Kerry Chayka, this can reduce the time required to get a finished board from weeks to only a few days.
Controlled Impedance
Separately, Flux is now offering a controlled impedance calculation tool that automatically calculates the required impedance for a board design, eliminating the need for the user to determine this information manually. A designer simply has to configure their high-speed signal to a certain protocol specification, and the tool will automatically calculate and implement the controlled impedance values for them.
"The process of implementing impedance control is often convoluted," said Flux's Kerry Chayka. "One doesn't know if he or she has implemented it correctly."
The correct impedance is of course, crucial to the proper performance of the PCB design. The automatic impedance control feature takes the work out of impedance control and ensures that high-speed designs are done correctly with less effort on the designer's part. This is part of Flux's goal to make hardware design more accessible. 
According to the company, the PCB design tool is available free of charge to customers with ten or fewer private projects, with a small use fee charged for more private projects.
Spencer Chin is a Senior Editor for Design News covering the electronics beat. He has many years of experience covering developments in components, semiconductors, subsystems, power, and other facets of electronics from both a business/supply-chain and technology perspective. He can be reached at [email protected].
Sign up for the Design News Daily newsletter.
You May Also Like
---
DesignCon 2024

Jan 30 - Feb 1, 2024
Jan 30 - Feb 1, 2024
DesignCon is the premier high-speed communications and system design conference and exposition, offering industry-critical engineering education in the heart of electronics innovation — Silicon Valley.
Learn More