Qualcomm is pushing to enable OEMs looking to get into VR. Announced at IFA 2016 in Berlin, and released by subsidiary Qualcomm Technologies, the Qualcomm Snapdragon VR820 is a VR reference platform aimed to demonstrate the company's VR capabilities. Rather than take on the market directly with a headset of its own to compete with the likes of the Oculus Rift and HTC Vive, Qualcomm wants OEMs to use its Snapdragon platform to develop their own standalone VR headsets and applications.
What sets Qualcomm's headset apart is that it is an all-in-one device, meaning it has no need for a VR-ready computer or console.
True to its name the Snapdragon VR820 is built around Qualcomm's Snapdragon 820, the quad-core processor that lives under the hood of various new smart devices like the Samsung Galaxy 7, the LG 5, and HTC 10. In a press statement, Anthony Murray, senior vice president and general manager, IoT at Qualcomm Technologies said even though the 820 is a mobile processor it was designed with the requirements of VR in mind. "The Snapdragon VR820 integrates key technologies and features for an exceptional VR experience and provides a springboard for OEMs and developers to usher in the next generation of truly portable and untethered devices that we think are necessary for mass consumer adoption of VR."
---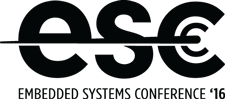 Virtual Reality's New Game. Come hear Chuck Carter, who helped create Myst and 26 other video games, talk about "Playing a New Game: VR challenges and opportunities" in his keynote at the Embedded Systems Conference. Sept. 21-22, 2016 in Minneapolis. Register here for the event, hosted by Design News' parent company UBM.

---
Additional specs for the Snapdragon VR820 headset include: a Qualcomm Adreno 530 GPU; 1440x1440 resolution per eye; an AMOLED panel that supports up to 70H; 360-degree 4K video playback processing; stereo, binaural positional audio, and 3D surround sound; and a reported latency of under 18 ms. As a note of comparison, the Rift and Vive both offer 1080x1200 resolution per eye, but at a 90 Hz refresh rate as compared to the Snapdragon VR820's 70 Hz.
The headset also two notable advanced featuree. It offers eye tracking via two internal cameras - meaning users will be able to control applications with eye movement instead of an external controller (picture your pointer following your eye instead of needing a mouse). It also has two external front facing cameras for what Qualcomm calls "see-through applications." in addition to immersive VR it looks like the headset can also create an augmented reality (AR) experience as well by using the cameras integrate images of the wearer's surroundings.
Back in March, Qualcomm announced a software development kit (SDK) for the Snapdragon 820 specifically for VR developers. Now, with the unveiling of the Snapdragon 820VR, the company also has a hardware component to coincide with its software. "We're providing advanced tools and technologies to help developers significantly improve the virtual reality experience for applications like games, 360-degree VR videos, and a variety of interactive education and entertainment applications," Dave Durnil, senior director, engineering, Qualcomm Technologies, Inc. said in a press statement.
READ MORE ARTICLES ON VIRTUAL REALITY:
Qualcomm anticipates the Snapdragon VR820 to be available in Q4 of this year, with the first commercial products based on the platform soon after. Earlier this year the 2016 Electronic Gaming Expo (E3) gave an early look at the Pico Neo - a standalone, mobile VR headset being released by Chinese company Pico Interactive. The Android-based Pico is also built around the Snapdragon 820 processor and offers comparable hardware performance to tethered VR headsets like the Rift and Vive.
Chris Wiltz is the Managing Editor of Design News