There was a time when someone mentioned cars and most people thought of the Big Three -- GM, Ford, and Chrysler. Then Japanese manufacturers like Toyota and Nissan came into the mix. Then BMW, Audi, and so on ... now you even add Tesla to the list.
But there are two other companies breaking into the automotive space who are having a major impact on how automakers think about their products -- Apple and Google.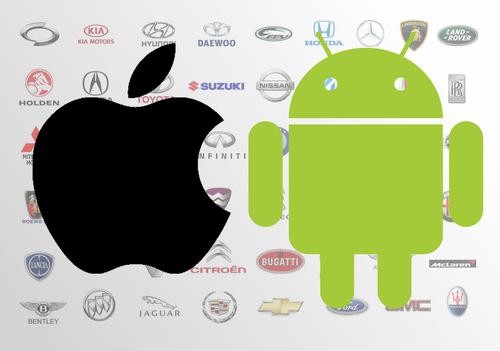 If you have a newer vehicle you probably already have Apple or Google in your dashboard either in the form of Apple Car Play or Android Auto. It's no secret that Google is leading the way in self-driving cars, and if the rumors are true Apple is pulling in automative engineering talent from all over to create an automobile of its own. So in an age where a search engine giant and a consumer software/hardware company are playing around in the automotive space, automakers are facing an interesting question: Should they be functioning more like software companies?
"Apple and Google are fundamentally in the in-vehicle infotainment space and to that end I think they're well positioned in that space,"Anthony Reyes, director of strategy and partnerships for PSA Peugeot Citroen, told a panel audience at IoT World 2016. "This is a force that's coming. We all have handhelds that we probably hold all day long that are iOS- and Android-based. We've been immersed in that environment every single day ... [Automakers] have got to figure out how do we adjust to that and focus on the consumer and what they really want."
Others on the panel, "How to Behave Like Apple and Google," agreed it will be customer demand that drives any major shifts that automakers make. "It's up to the auto industry to have a quick understanding of what the future needs are and how to adopt to them. And this is something we can learn from Apple and Google." Uwe Higgen, head of the group technology office, USA for BMW, said.
Higgen said mobility isn't just about vehicles anymore and consumers' experience have evolved beyond simply purchasing a car, bike, or whatever their preferred mode of transportation is. The success of ride-sharing apps like Uber and Lyft has transformed mobility into a service. Of course there has always been public transportation, but never on-demand in the scale we're seeing today.
---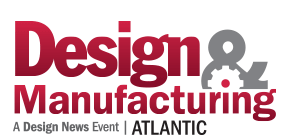 Empower with Automation. Enhance the productivity of your factory with the power of collaborative robotics. Learn how at Industry 4.0: Smart Manufacturing, part of Atlantic Design & Manufacturing Expo, June 16 in New York. Register here for the event, hosted by Design News' parent company UBM. Enter promo NY16DN for a FREE Expo pass & 20% off Industry 4.0 Conference.
---
And consumer psychology simply expects different things from a service. Think of the car in your garage. Now instead of thinking of it as your car, think of it as a service provider. If we move to a world of ubiquitous connected and autonomous cars, the entire concept of vehicle ownership will change. Why own a car when you can call a self-driving vehicle on demand via your phone? GM is already laying the groundwork for this through it's Maven program, which is creating the infrastructure for a network of self-driving cars that will be available to rent.
It's this shift in customer thinking that John Ellis, managing director of the consultancy Ellis & Associates and former global technologist and head of the Ford Developer Program, said he believes will be driving customers to demand more from their vehicles in the way of upgradabilty, development, and even customization. "When we talk about the customer and what customers want certainly one of the things that comes to mind is the ability to take what they give and extend, modify, and add to it whether that's through apps or your own development," Ellis said. "Apple and Google represent an entire thinking that allows the end customer, whether that's a company or a person, to extend and modify what they buy pretty much ad infinitum."
Aftermarket Thinking
For car enthusiasts, if this is beginning to sound like the aftermarket, you're right. Unfortunately, car manufacturers don't really think about the aftermarket. "[They] don't even know it exists," Ellis said.
But a car just isn't as easily updatable as your phone or even your computer (and certainly not as cheaply). "The entrance of the consumer giants changed the world," panelist Dietmar Meister, general manager of Bosch Car Multimedia, said. "What I would say is most relevant is how much broader the value chain has become. Previously it was focused on producing and developing hardware devices; producing cars, selling cars, that's it -- with a bit of maintenance thrown in.
"Now there is so much behind what we see from Lyft and Uber, including business models and services. We can't go to software one hundred percent, [automakers] still provide products that have liability and need to be reliable. But to some extent we are leaning from [Apple and Google] for functionality."