Need to Improve Surgical Robotics? Focus on the Motion Control
Need to Improve Surgical Robotics? Focus on the Motion Control
Many of the advances in surgical robotics are coming from motion control companies.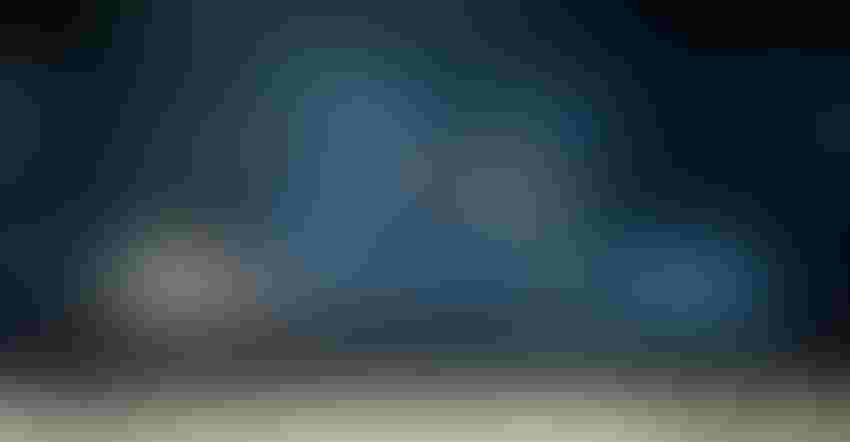 Robot surgery has become a well-established practice over the past 10 years. Surgical robotics can improve outcomes, accelerate healing, and extend the surgeon's career beyond the time when human hands become shaky.
The goal for robot surgery is minimally invasive procedures that help patients to recover quickly and completely. Robotic-assisted platforms for laparoscopic, orthopedic, and other surgeries are designed to precisely coordinate motion and feedback across all surgical controls, robotic arms, cameras, and instruments to deliver smaller incisions and dependable outcomes.
Surgical robots are more compact, more precise, more maneuverable than ever before. They aren't built with off-the-shelf motion technology. To develop advanced, differentiated robotics, motion control companies are developing high-performance, custom motion control products.
Motion Control Matters in Surgical Robotics
A wide range of motors and specifically designed equipment make up the surgical robot. "High power, high precision, high-efficiency direct-drive motors, and brushless DC motors generally dominate the discussion in surgical systems and robotic arms," Dave Hawes, director of engineering at Allied Motion, told Design News. "Increased use of special sensors for tactile, strain, torque, and various feedback devices increases the complexity of some designs while providing increased system safety."
Materials also become important, since the heat generated by motion control can become an issue. "You have to anticipate the requirements of 100,000 rpm. You don't want it to go too high in temp or surgeons won't use it," said Hawes. "You have to have better laminations and enhancements to achieve that. Plus, you need balancing and precision. You don't want the user to feel the vibration. If there is vibration, the surgeon's hands go numb."
Getting the Surgeon Involved
Surgeons often work directly with motion control companies to communicate their motion needs. "It's been our experience that surgeons are involved, mostly through the medical manufacturers," said Hawes. "Special requirements for miniaturization, high precision, high torque, high speed, low vibration, and reduced heating all tend to require some customization to achieve the goal. It helps if the surgeon is part of that."
Creating small instruments with precise motion is critical in creating robotic surgical tools. "You need to have optimization, integration, and hardware customization for miniaturization. You also need gearing for higher torques, lower speeds, and more precise angular positioning," said Hawes.
Many specific surgical procedures require specially designed motion. "In some applications, the surgical robots are pushing a needle through a bone. You don't just jab it in," said Hawes. "You need a lot of power to insert the needle to take some bone marrow. That requires something that doesn't have backlash in the gears. You need gearing with a hollow core and a gearbox that allows the surgeon to control it slowly."
Motion Control Companies Doing Development
Motion control companies are involved in the development of a wide range of robotic components. "We provide the motors, the rotors, the rotor assembly, and the motor assembly. We produced most of the motors in one of the early surgical robot systems," said Hawes. "They also used the motion control components in the end effectors. We also design develop and use special high-power magnets and lamination materials that are not available as off-the-shelf components. Indirectly we also work with the end effector companies."
Even as materials, precision, and miniaturization are critical, so is cost. "Generally, we enhance performance while keeping the cost down," said Hawes. "When we work with the manufacturer, we go back and forth – 'If you can accept this, we can keep the cost down.' We do prototyping so they know what they're going to get. If there is a small cost increase, it's usually acceptable because they want the enhanced performance."
The Next Five Years
Hawes noted that surgical robotics is likely to advance significantly in the next five years. Motion control will be a factor in those advancements. "Telemedicine, remote procedures with artificial intelligence all enhance the surgeons' skills," said Hawes. "This results in less anesthesia, fewer complications, smaller incisions, and faster patient recovery."
With robotics, the surgeon doesn't even need to be in the room with the equipment. "The surgeon can operate a robot remotely. They've done it with a Da Vinci robot. Sometimes the surgeon is not necessarily in the operating room but a room next door," said Hawes. "Some surgeons have operated from another state if the surgeon is good with the robots and has a method that is better than other surgeons."
Hawes also expects robotics to extend the careers of surgeons."The computer is running the equipment," said Hawes. "If the surgeon has a tremor, the computer can filter it out. Some of these doctors who have done thousands of procedures see enhanced longevity because of the robotics."
Sign up for the Design News Daily newsletter.
You May Also Like
---
DesignCon 2024

Jan 30 - Feb 1, 2024
Jan 30 - Feb 1, 2024
DesignCon is the premier high-speed communications and system design conference and exposition, offering industry-critical engineering education in the heart of electronics innovation — Silicon Valley.
Learn More