Rockwell Bets Big on AMRs with Clearpath Buy
Rockwell Bets Big on AMRs with Clearpath Buy
Rockwell Automation has acquired Clearpath Robotics, an autonomous mobile robots company, to expand its manufacturing technology.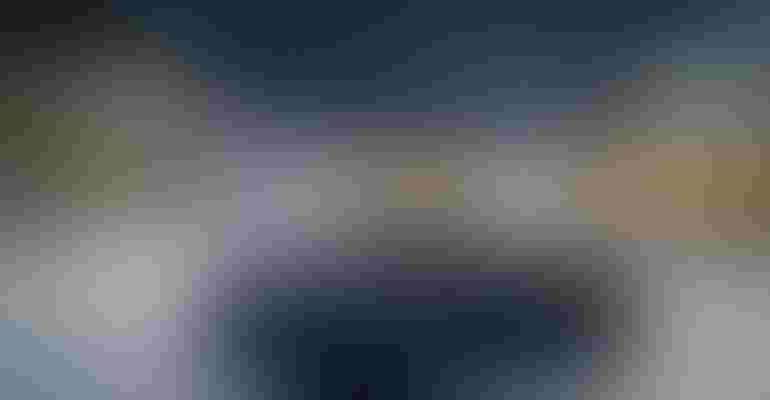 Rockwell Automation has acquired Clearpath Robotics, a Canadian company that produces autonomous mobile robots (AMRs) for industrial applications. Rockwell's announcement stated its goal was to bring "the connected enterprise to life." Specifically, Rockwell intends to expand the use of AMRs on the factory floor.
Clearpath, in its OTTO Motors Division,  offers AMRs and fleet management and navigation software. The goal is to increase throughput and reduce costs by ensuring components and subassemblies are in place when needed and by transporting finished goods to a truck or warehouse upon completion. Rockwell's interest is to take those capabilities onto the production floor.
Rockwell will expand its manufacturing technology portfolio with the Clearpath acquisition. The OTTO Motors technology complements Rockwell's manufacturing technology, which includes fixed robotic arms, independent cart technology, and programmable logic controllers (PLCs). Clearpath's AMR technology will move Rockwell into advanced material handling solutions.
According to Interact Analysis, the market for AMRs in manufacturing is expected to grow about 30% per year over the next five years, with an estimated market size of $6.2 billion by 2027. The acquisition looks to improve Rockwell's position in this growing market. "Rockwell and Clearpath together will simplify the difficult and labor-intensive task of moving materials and product through an orchestrated and safe system to optimize operations throughout the entire manufacturing facility," said Blake Moret, chairman and CEO of Rockwell Automation.
Rockwell Makes a Manufacturing Move
Rockwell intends to use the acquisition to create a unified solution for manufacturing. The goal is an autonomous execution and optimization system that can increase efficiency and allow for traceability and real-time adjustments. "This acquisition is a further sign that autonomous mobile robots have a big future as part of the industrial automation toolkit,"  Ash Sharma, senior research director for robotics and warehouse automation at Interact Analysis, told Design News.
While AMRs are often associated with ecommerce and warehouse management, these tools have increasingly been deployed on factory floors in recent years. Rockwell's acquisition of Clearpath is a big bet on the expansion of AMRs in the factory. "Rockwell's aims for Clearpath, particularly for OTTO Motors, are more wide-ranging than just warehouses, and they intend to expand deploying on factory floors," said Sharma.
Sharma views the acquisition as Rockwell's commitment to expanding the use of AMRs in production and not just warehousing. "If AMR deployment takes off on factory floors in a big way, as I believe it will, then we will see major growth for AMRs in this area," said Sharma. "Currently, AMRs have tended to hit the headlines with their role in warehouses, including both e-commerce and distribution warehouses. However, a huge opportunity exists in production lines which is where OTTO Motors has had success."
Other manufacturing technology companies have made similar investments in the future of AMRs on the factory floor. "We saw a similar story in 2021 with ABB's acquisition of ASTI, and I believe that there is much more of this to come,' said Sharma. "I fully expect to see most major industrial automation companies either acquire or organically develop mobile robot companies in the next few years."
Sign up for the Design News Daily newsletter.
You May Also Like
---
DesignCon 2024

Jan 30 - Feb 1, 2024
Jan 30 - Feb 1, 2024
DesignCon is the premier high-speed communications and system design conference and exposition, offering industry-critical engineering education in the heart of electronics innovation — Silicon Valley.
Learn More