Without failure and loss, there is no success. From failure and loss, we learn, we grow, we move toward better designs, better outcomes. Sadly, some failures and losses are greater than others.
In last month's column, NASA was discussed and how we, as engineers and as citizens of this planet Earth, need to recognize the tremendous impact NASA has had from both technology and inspirational standpoints. "We're currently running on a generation of engineers born into the Space Race and motivated by that excellence and achievements," I typed. And the same day the July issue of Design News arrived in my mailbox bearing that column, so did an Amazon box with a copy of Calculated Risk: The Supersonic Life and Times of Gus Grissom in it.
You may not be familiar with the name Gus Grissom, (pictured right). The mechanical and aeronautical engineer, born Virgil Ivan Grissom in 1926, was one of the original NASA Project Mercury astronauts, a position he secured in part based on his highly regarded reputation as a top United States Air Force test pilot.
Unlike many astronauts of the Space Race era, Grissom didn't write his memoirs. This second American in space played a crucial role in designing early American spacecraft, particularly the two-man Gemini ship that served as the bridge to Apollo. Yet he was falsely painted by some to be a coward after he narrowly escaped drowning when the Liberty Bell 7 splashed down, malfunctioned, filled with water, and eventually capsized in 1961.
Despite the accusations, he and copilot John Young guided Gemini 3, the first orbital-maneuvered spaceship, around the Earth three times in 1965.
Grissom's life would be cut short in 1967, when during an Apollo 1 pre-launch test, the command module interior caught fire. Grissom, Command Pilot for the mission who had expressed concern with design issues, along with Senior Pilot Ed White and Pilot Roger B. Chaffee, died inside the module.
---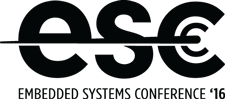 The Astronaut as Engineer. Come hear George Leopold talk about NASA's beginnings and one engineer's pivotal role in winning the Space Race in his keynote at the Embedded Systems Conference, Sept. 21-22, 2016 in Minneapolis. Register here for the event, hosted by Design News' parent company UBM.

---
Some failures and losses, especially in engineering, are greater than others. The loss of Grissom was tremendous and is believed by many to have been preventable. Better engineered designs could have been achieved if NASA had not rushed to beat the Soviets to the moon. Such designs were achieved when the deaths forced a deeper look at our technologies and the haste of a Space Race, itself.
George Leopold, renowned science and technology writer and author of Calculated Risk: The Supersonic Life and Times of Gus Grissom, will discuss NASA's beginnings and how this one engineer played a pivotal role in its winning the Space Race at next month's Embedded Systems Conference (ESC) in Minneapolis, an event hosted by Design News' parent company, UBM.
You can register for ESC Minneapolis, our second in a series of 2016 Embedded Systems Conferences and where Leopold will keynote on Sept. 22, here. In the meantime, be sure to pick up the Amazon Best Seller. It's truly an exceptional read that can't help but leave you with a feeling of inspiration from Grissom's role in the early days of the American space program as well as from his engineering tenacity, and a taste of the era's forgotten losses that lead to great success.
Share your thoughts on the book in the comments section!
[image via Wikimedia Commons]
With more than 15 years' experience covering tech and working with engineers, Suzanne Deffree is Editor-in-Chief of Design News and Content Director for UBM Advanced Manufacturing. Find her at UBM's various in-person events for engineers including the Embedded Systems Conference, ATX, and DesignCon.