Major changes are happening in the world of 3D printing and additive manufacturing (AM), in the three key technology areas of materials, machines, and software. But if the industry -- and the design engineers and OEMs it serves -- are to grow, all three of those areas must become much more tightly integrated.
As patents have expired on existing 3D printing processes, most notably FDM (fused deposition modeling), numerous startup companies have come up with a wide variety of low-cost machines based on those processes. This has also opened up a huge materials market, as both existing materials companies and completely new ones have started supplying a much broader range of filaments and other materials.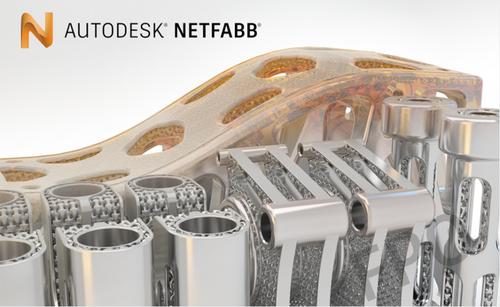 "For making quality prototypes, you can get desktop machines today for as low as around $1,000," Autodesk's Duann Scott, business development manager for its digital manufacturing group, told Design News. "This has ushered in a new era of faster prototyping, made on less costly machines, with lower-cost quality materials. Similar trends -- lower-cost machines and a broader materials palette -- will also impact different 3D printing processes as patents expire for other additive technologies, such as selective laser sintering and stereolithography."
Software leader Autodesk is also seeing more reliable industrial-quality machines, plus better materials and a broader materials palette, for the series production of end-products. "This is true whether you're making a single object 1,000 times, or making millions of unique objects in mass customization," said Scott. "In both cases, the quality and availability of machines and materials has increased."
---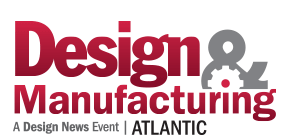 Get 3D Printing Right. Learn how to select the right prototyping method to fit your needs and more at Industry 4.0: Smart Manufacturing, part of Atlantic Design & Manufacturing Expo. June 16 in New York. Register here for the event, hosted by Design News' parent company UBM. Enter promo code NY16DN for your FREE Expo pass & 20% off Industry 4.0 Conference.

---
The other advancement Autodesk is seeing is the rise of multi-materials printing capabilities. "Objet has been around for awhile, but now there are others, as well," said Scott. These include Voxel8's dual printhead that prints both polymer and conductive ink, as well as nScrypt's multi-nozzle machines. Some of these, and others such as Optomec's technology, have made it possible to embed electronic devices in a 3D-printed part. That will also be possible with HP's Multi Jet Fusion (MJF) 3D printing technology announced earlier this month. Autodesk is an industrial partner in HP's MJF ecosystem and shares this open approach to developing 3D printing technology.
For its part, Autodesk offers a complete AM solution, said Scott. This includes software for handling the entire design-to-manufacture chain, starting with design, simulation, and optimization, all the way through to print preparation.
"So now there's a lot more choice of how to put everything together: software, hardware, and materials," said Scott. "We understand that we're a part of the industry and we want to help grow it. In the past, the industry was very closed. We want to help grow an open platform, not continue to develop separate silos. This includes looking at how we can advance the old-school prototyping into the current continuum to serial production, and bring some of the unrealistic hype back down into reality."
Scott will be giving a talk on these subjects at next month's Design & Manufacturing Atlantic conference in New York. "Developments in 3DP/Additive Manufacturing: Selecting the Right Prototyping Method for Your Needs" will be held on Thursday, June 16, at 1:15 p.m.
Scott's presentation will discuss practical ways to apply 3D printing and AM to traditional, subtractive manufacturing methods. This will include a look at recent advancements that have been made in both printers and materials, which give engineers and product designers much broader capabilities for customizing their products. His talk will explore application techniques that can be used for several different materials classes, including precious metals, polymers, powders, high-resolution, and exotic materials. He will also include a look at available methods for 3D printing components for embedded devices and the advantages of this design approach.
Ann R. Thryft is senior technical editor, materials & assembly, for Design News. She's been writing about manufacturing- and electronics-related technologies for 28 years, covering manufacturing materials & processes, alternative energy, and robotics. In the past, she's also written about machine vision and all kinds of communications.