How to Build a Better Off-Road Camper Using 3D CAD Design Software
How to Build a Better Off-Road Camper Using 3D CAD Design Software
RKS Off-Road uses Dassault Systèmes' 3DEXPERIENCE CAD software for the entire process of designing its signature off-road campers.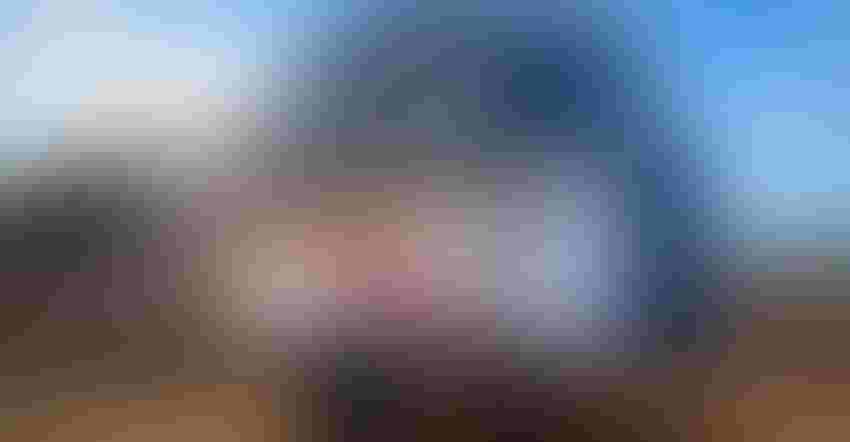 RKS Off-Road designed the Purpose trailer using Dassault Systemes 3D CAD software.
RKS Off-Road
The pandemic has sparked a boom in interest in camping trailers, and Design News even went camping with one to test the Ford Pro Trailer Backup Assist system.
But while we parked our trailer in a National Park Service campground with paved roads, more ambitious campers want to haul their trailers where there may be only a trace of a path. For this kind of trailer camping, RKS Off-Road is developing high-riding off-road camping machines.
RKS says it is redefining the recreational vehicle industry with its quality-first approach to designing, manufacturing, and customizing off-road trailers. Designing a trailer that combines off-road towability with practicality and comfort is a stern task. To marry these requirements, RKS is using Dassault Systèmes' 3DEXPERIENCE software. Design News talked with RKS Off-Road co-founder and managing partner of RKS Off-Road, Elisabeth Gritsch about their use of the software.
Design News: How is RKS Off-Road using Dassault Systèmes' 3DEXPERIENCE software?
Elisabeth Gritsch: RKS is utilizing Dassault Systèmes' 3DEXPERIENCE software from initial concept design through the completion of the development process. In addition to using the core 3D math model functionalities of CATIA and the entire BOM (bill of material) features, RKS is managing all existing and planned product configurations through the system as well as issue management and project management activities. The out-of-the-box change management ties all the project/issue-management features nicely to CAD and BOM activities. 
Design News: What drove RKS Off-Road's partnership with Dassault Systèmes?
Elisabeth Gritsch: Choosing 3DEXPERIENCE was a natural selection for us as we had a previous positive experience from our roots in the automotive industry and the knowledge that 3DEXPERIENCE is one of the most modern and holistic PLM systems on the market.
Design News: What are the advantages of the Dassault Systèmes platform over RKS Off-Road's previous software solution?
Elisabeth Gritsch: RKS started out with 3DEXPERIENCE. We wanted a system that had the capability to grow with us, without overpowering the organization with complicated IT infrastructure. Furthermore, the holistic approach of 3DEXPERIENCE enables us to have everything part/product related in one system and therefore streamlines the data flow and increases quality and speed.
Design News: How is RKS Off-Road employing the software to improve its products and what's been the impact of the cloud on the business?
Elisabeth Gritsch: RKS is utilizing the issue management feature which manages all potential and existing improvements. That feature combined with the change management process allows for early issue and change evaluation and thus, quick reaction to any situation that may come up. Additionally, having all apps which help you drive your project forward in one system is a huge benefit in streamlining and reducing unnecessary interfaces. As for the cloud impact, there's been a substantial financial benefit as we no longer have to worry about expensive and heavy infrastructure and resources. We can focus on developing and building our products instead of worrying about IT topics.
Design News: Describe the creation process. How do you come up with your design? How do you innovate in an established category?
Elisabeth Gritsch: Our team members are avid outdoor enthusiasts and off-roaders. Our innovations come from real-life experiences and needs. We have a long history in renting and managing RVs and know the shortcomings of that industry. Our roots are in the automotive and aerospace industry and it's important to listen to feedback from our dealers. We monitor different trends and communicating with customers feeds our innovation process.
Design News: Where do you see RKS Off-Road in the next 10 years?
Elisabeth Gritsch: We will continue to innovate and modernize this industry. The next product will be a larger trailer with an even more modular set-up, featuring industry-changing technology. Our newest product will be launching in 2022. After that, we'll continue to launch new products and innovations on a regular basis. Our vision and mission summarize our core believes and values we stand for. We will build on these and bring uncompromising quality, technology focused products to the market.
Sign up for the Design News Daily newsletter.
You May Also Like
---
DesignCon 2024

Jan 30 - Feb 1, 2024
Jan 30 - Feb 1, 2024
DesignCon is the premier high-speed communications and system design conference and exposition, offering industry-critical engineering education in the heart of electronics innovation — Silicon Valley.
Learn More