Researchers at Oak Ridge National Laboratory (ORNL) are working with university students and industry partners to design and 3D print large-scale parts for a heavy construction machine. The project aims at accomplishing several goals, including reducing production time and overall cost of making low-volume, high-complexity components for the construction industry.
The completed excavator prototype is known as Project AME (Additive Manufactured Excavator). It will have three large 3D-printed components: the operator cab, the stick, and a heat exchanger. A student engineering team from the University of Illinois at Urbana-Champaign designed the cab. It will be printed on the same Big Area Additive Manufacturing (BAAM) machine that printed a replica of the historic Shelby Cobra sports car in only six weeks using carbon fiber-reinforced ABS composites.
Another student group at the University of Minnesota is designing the heat exchanger, ORNL's Manufacturing Systems Research group leader, Lonnie Love, told Design News. "For that part, which is metal, we'll use the Concept Laser powder bed system," he said.
The excavator's stick, a large hydraulically articulated arm, or boom, is being designed by a third group of students, at the Georgia Institute of Technology. One student in this group worked on this project while an intern at ORNL. That team is using the design freedom of additive manufacturing (AM) to integrate the hydraulics into the boom, and make the part more lightweight, Love said. It will be fabricated using a Wolf System, a machine that uses a freeform technique using robotics to print large-scale metal components. That machine was installed recently at ORNL.
During 3D printing of both the excavator's heat exchanger and its boom, the teams will have an opportunity to develop processes even further that will improve material performance and printability. They also expect to validate models that will show how to adapt designs to reduce residual stress and distortion.
---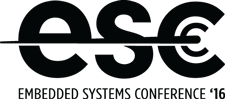 Designers & Innovators Learn more about some of the latest designers and innovators and what they're up to at ESC Silicon Valley, Dec. 6-8, 2016 in San Jose, Calif. Register here for the event, hosted by Design News' parent company, UBM.

---
Once the excavator prototype is complete, it will be displayed at the IFPE and CONEXPO-CON/AGG shows in Las Vegas in March 2017. The plan is to 3D print a second excavator cab live at the event, Love told us.
Although 3D printing might not become common in the construction industry for excavators and other vehicles, "additive manufacturing can be used to print components on demand, which could potentially eliminate the need for mass storage, organization, and transportation," Love said in a press release.
READ MORE ARTICLES ON 3D PRINTING:
ORNL's partners for Project AME include the Association of Equipment Manufacturers, the National Fluid Power Association, the Center for Compact and Efficient Fluid Power, and the National Science Foundation. The project was funded by the Department of Energy's Office of Energy Efficiency and Renewable Energy -- Advanced Manufacturing Office.
[images via ORNL]
Ann R. Thryft is senior technical editor, materials & assembly, for Design News. She's been writing about manufacturing- and electronics-related technologies for 29 years, covering manufacturing materials & processes, alternative energy, and robotics. In the past, she's also written about machine vision and all kinds of communications.