Industry Voices: Want a Great Cobot Worker? Just Count All its Hats
Industry Voices: Want a Great Cobot Worker? Just Count All its Hats
Eric Potter, general manager at FANUC explains the variety of tasks that can now be completed by cobots.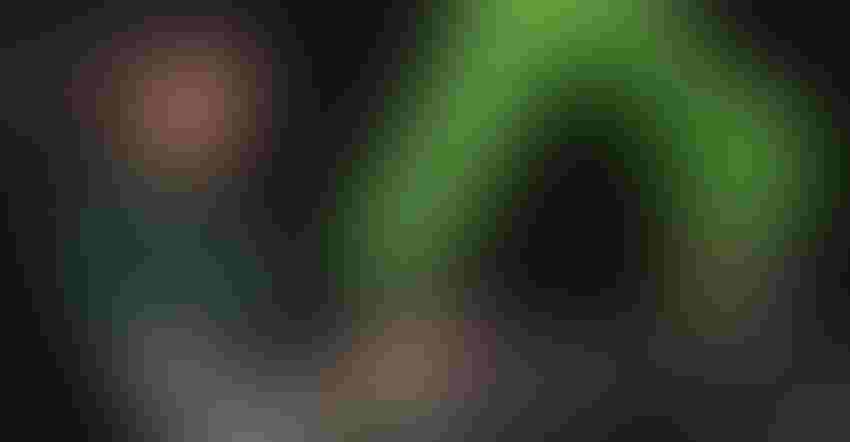 The world of collaborative robots – or cobots – has changed markedly in recent years. At first, they were stand-alone and clunky, almost like big toys. Then something changed. The sophistication of industrial robots moved into the cobot market, giving these friendly machines new capabilities. The cobot can now hold its own beside any smart manufacturing equipment. As well as moving square boxes, it can inspect products, move irregular items, count what it has completed and send reports to the MES and ERP systems.
We caught up with Eric Potter, general manager of FANUC to learn the varied capabilities of today's cobots.
Design News: How did cobots come onto the robot market?
Eric Potter: For 20 years, people were interacting with the robot by stopping it when they were near and removing motor power. As we got more sophisticated with the robots, they were able to sense when people were approaching.
By implementing speed and separation monitoring, operators were allowed to use a standard industrial robot that could sense how close a person might be and adjust the speed of the robot as people would get closer and closer. When people would get too close, the robot would stop. The idea is to make sure it comes to rest before a person reaches the robot.
The latest improvements allow people and robots to work collaboratively in the same area by implementing power and force limiting technology.  The robot can now sense contact and stop safety.  This allows robots to assist people to accomplish a common task.
DN: What type of work are cobots doing on the manufacturing line?
Eric Potter: One popular application is palletizing. The product is coming down the line and it needs to get on a pallet. You can place a cobot at the end of the line to perform that last step. You also have applications where the robot is loading or unloading a machine. This allows people to stage raw parts or take away finished parts while the robot handles the load and unload of the machine, freeing up the people for other tasks. Inspection is also a very popular application. In this case, the robot is monitoring the process for quality. You can have the robot taking pictures to make sure the part is getting done in the right way.
DN: How important has data become in cobot operations?
Eric Potter: The ability to manage data has become a common feature.  The good thing about our cobots is that they can support the same data and production interfaces as our other robots. Robots can communicate with external systems in a lot of ways. The fact that it's a cobot doesn't restrict its capabilities.All the capabilities exist with the FANUC cobots as they do with traditional industrial robots.
We can also monitor FANUC robots through our Zero Down Time product to see if there is an issue before anything goes wrong. Since FANUC collaborative robots are built on the same platform as other FANUC robots, the data monitoring capability for preventative maintenance and downtime prediction are the same. This optimizes the maintenance activities to off-shift time instead of having unscheduled downtime events. This is a huge benefit for all FANUC robots, including cobots.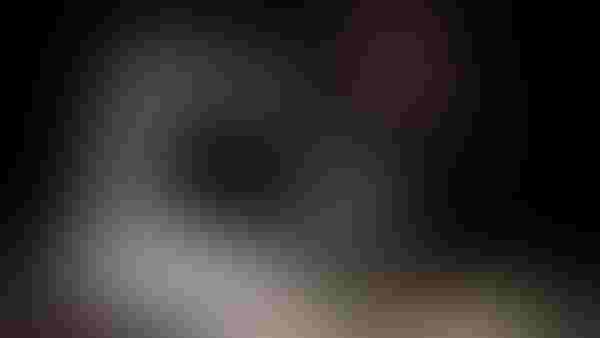 Cobot is in the process of vision inspection.
DN: Are cobots able to talk with each other and communicate within networks?
Eric Potter: All of our robots have multiple ways to communicate to other devices on the network.  This includes direct connection or network-based communication.  This includes end of arm tooling, PLCs, or machines. We have both a very flexible I/O system as well as interfaces for higher-level languages to control how the robot is moving.
Every one of our robots can also recognize different parts. They can see using our integrated iRVision cameras and feel using our integrated Force Sensors. The collaborative robot is as sophisticated as the non-collaborative robots in these areas.  Being a collaborative robot doesn't restrict intelligence. We have both 3D or 2D camera systems to find the part and guide the robot to the part without requiring programming changes. When you have to control pressure, we have sensors to modify the robot's motion based on what it's feeling. All of which is in our collaborative and non-collaborative robots.
DN: Are cobots becoming easier to program, easier to deploy?
Eric Potter: Programming is a huge topic. The ease of use is important. However, what is easy for some may not be easy for others.  For example, we have long-standing customers with deep knowledge and training for FANUC programming. We need to maintain the robot's programming interface so those customers don't face a new learning curve.
However, we also have a new market of smaller businesses that are just getting into robots. We need to make sure we also have easy-to-use interfaces for those who don't have robots in their background. Our latest drag and drop style interface for our CRX series of cobots provides this new style of ease of use for new users. This interface doesn't require programming in a language, but rather allows you to simply drag and drop instructions to accomplish the task. The cobots are easy to use and the user doesn't have to have any programming experience. With the manual guided teaching of our CRX robot, you can also just grab the robot with your hands and show it what to do.
When you look at the young people coming into the workforce, they're used to gaming platforms. They're used to iPhones and tablets. They have different expectations of how to use technology. We have to make sure our robots can be controlled with that mindset so the next generation of workers can interact with automation quickly and easily.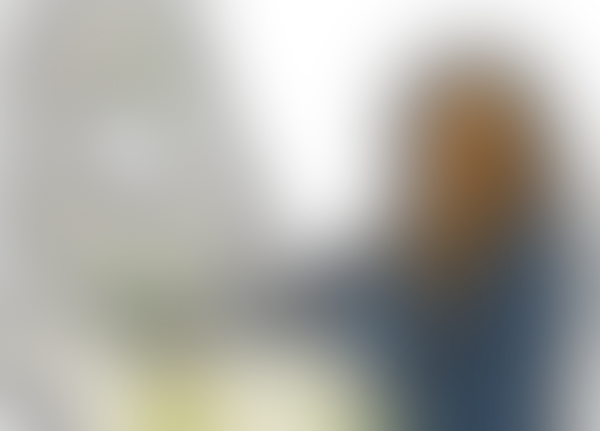 Cobots are becoming easy to deploy, often with tablet-based drag and drop.
DN: Where do you see cobot applications going in the future?
Eric Potter: People are still experiencing a challenge with labor shortages. Robots will continue to help with overcoming labor shortages. As more and more companies adopt automation to overcome their challenges, we will continue to see innovations in automation and how it's used – including ways we aren't even thinking about now.
If you look at the past year, automation offered a great response to the need for protective equipment. We're proud of how we have been able to help during the pandemic. This includes automation for both manufacturing protective equipment as well as helping manufacturers use automation to solve personnel spacing issues.
Sign up for the Design News Daily newsletter.
You May Also Like
---
DesignCon 2024

Jan 30 - Feb 1, 2024
Jan 30 - Feb 1, 2024
DesignCon is the premier high-speed communications and system design conference and exposition, offering industry-critical engineering education in the heart of electronics innovation — Silicon Valley.
Learn More