Is There a Recyclable PC Board In Your Future?
Is There a Recyclable PC Board In Your Future?
Infineon is investigating the use of a biodegradable PCB substrate that is recyclable and may also allow recovering of components.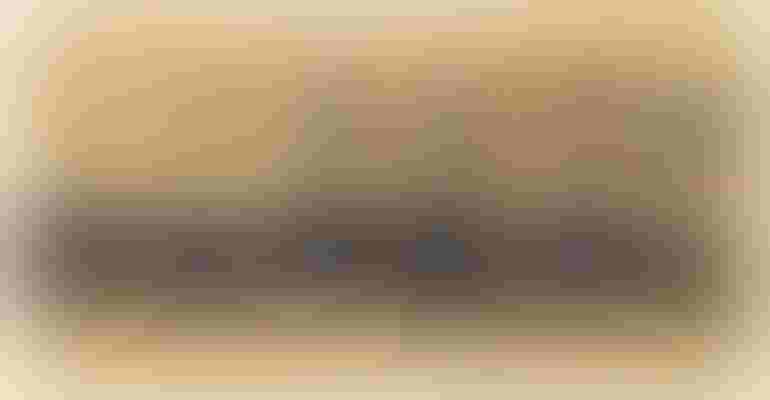 Infineon is investigating the use of Jiva Materials' recyclable Soluboard material in its demo and evaluation boards that could eventually lead to greater use of recyclable pc boards.
Infineon
FR4 epoxy-glass is the traditional material used in printed circuit boards, but the inability to effectively recycle FR4 has created huge sustainability concerns within the electronics industry and among agencies regulating environmental impact. German-based electronics company Infineon Technologies AG is trying to address this issue through a recyclable and biodegradable printed circuit board (PCB) substrate called Soluboard. The substrate, which incorporates natural fibers and a halogen-free polymer, was developed by Jiva Materials, a United Kingdom based startup company that is developing recyclable PC board materials.
"Recyclable PC boards are likely still a few years away from being a production reality," said Andreas Kopp, Head of Product Management Discretes at Infineon's Green Industrial Power Division, during a recent conference call with Design News. But make no mistake, the groundswell is high for a printed circuit board that is potentially recyclable, given mounting concerns over greenhouse gas emissions and stated directives from many electronics companies to substantially reduce those emissions in their own products and manufacturing processes. On top of that, companies are trying to comply with directives such as the EU Directive on Waste of Electrical and Electronic Equipment (WEEE).
"We have long been involved in energy efficiency and environmental safety," Kopp said. "We identified Jiva Materials as a possible company that could help provide a solution and contacted them."
Non-toxic and Lower Carbon
Soluboard plant-based PCB material comprises natural fibers, which have a much lower carbon footprint than the traditional glass-based fibers. The organic structure is enclosed in a non-toxic polymer that dissolves when immersed in hot water, leaving only compostable organic material.
Contrast that with the dominant PC board laminate, FR4. To date, processes used to recover materials from FR4-based assemblies have proven mostly futile, with only the copper, which is present in a small quantity, potentially recoverable. Thermal recovery methods, for instance, incinerate the FR4 and produce harmful gas by-products such as lead and dioxin. Chemical recovery processes that immerse the board in an acid bath destroy the FR4 while producing wastewater that then must be disposed of properly.
Infineon's Hopp said in the interview that the company is now investigating the feasibility of the recyclable Soluboard in several demo and evaluation boards used for power electronics devices. Given the additional demands power semiconductors place on pc board assemblies, these evaluation boards will enable Infineon to determine how the recyclable material fares in regard to factors such as moisture resistance, thermal cycling, dielectric strength, and mechanical properties─all areas where FR4 has long had an advantage.
Hopp added that Infineon and Jiva are also investigating potential recycling processes for electronic assemblies that use Soluboard materials. This would not only recover the material from the pc board itself, but potentially make it possible to recover some components, such as discrete power devices, from the board itself. Infineon has so far produced three different demo boards using Soluboard technology and is investigating their potential use in white box products. Based on the results of ongoing stress tests, Infineon plans to provide guidance on the reuse and recycling of power semiconductors removed from Soluboards, which could significantly extend the lifetime of the electronic components.
Jonathan Swanston, CEO and co-founder of Jiva Materials, said in a statement, "Adopting a water-based recycling process could lead to higher yields in the recovery of valuable metals. "In addition, replacing FR-4 PCB materials with Soluboard would result in a 60 percent reduction in carbon emissions – more specifically, 10.5 kg of carbon and 620 g of plastic can be saved per square meter of PCB."
Repaying Higher Cost
One consideration for Soluboards and other recyclable pc board materials is their cost compared to FR4. Infineon's Hopp concedes that while the cost of these materials would likely be initially higher, potential industry regulations that would levy a cost on disposing electronic products and appliances would make recyclable pc boards more attractive from a cost standpoint, while enabling companies to environmental sustainability objectives.
Spencer Chin is a Senior Editor for Design News covering the electronics beat. He has many years of experience covering developments in components, semiconductors, subsystems, power, and other facets of electronics from both a business/supply-chain and technology perspective. He can be reached at [email protected].
Sign up for the Design News Daily newsletter.
You May Also Like
---
Sep 12, 2023
The Battery Show brings together engineers, business leaders, top-industry companies, and innovative thinkers to discover ground-breaking products and create powerful solutions for the future.
LEARN MORE