EDA Analytics Tool Boosts SoC Design Productivity
EDA Analytics Tool Boosts SoC Design Productivity
Machine-language driven software enables engineers to better understand design flow and speed time-to-market for SoC designs.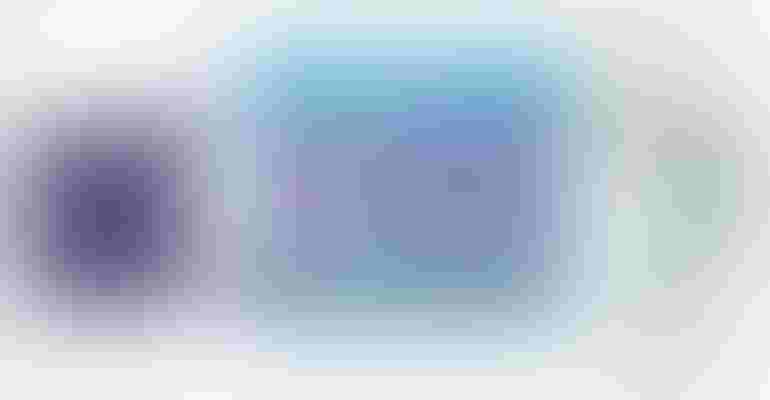 Synopsys' DesignDash provides a cloud-optimized design optimization solution that provides real-time design status through powerful visualizations and interactive dashboards.
Image courtesy of Synopsys
Circuit design involves evaluating a number of design scenarios using available data. To deal with the data explosion associated with increasing design complexity, EDA company Synopsys, Inc. has expanded its EDA data analytics portfolio with its DesignDash design optimization solution. The tool, designed to complement the company's Digital Design Family and Synopsys DSO.ai™, Synopsys DesignDash is a comprehensive data-visibility and machine intelligence-guided design optimization solution that increases SoC (Silicon-on-Chip) design productivity.
The Synopsys DesignDash solution delivers a real-time, unified, 360-degree view of all design activities for faster decision making, a deeper understanding of run-to-run, design-to-design and project-to-project trends, and enhanced collaboration in the SoC development process.
"We want to accelerate the design debug and optimization process," said Mark Richards, Senior Product Marketing Manager for Synopsys, in an interview with Design News. "The design process has long been opaque, with designers and managers typically having a limited view of the entire design process, making it difficult to track and improve."
The increased complexity of electronic designs also makes it imperative to be able to data from a complete range of design variables. "There are a number of gauges inside a design, including power, clock rate, etc. All of these variables are interconnected and affect one another."
Richards added that some design engineers have tried to get around the problem by resorting to "home-grown" solutions to track data, such as using Excel spreadsheets. He considers these solutions time-consuming and provides limited insights on the depth and scope of available data. When coupled with ever-shrinking time-to-market windows, Richards said there is a need for more complete data analytics to help design engineers improve design productivity.
Operates In the Cloud
To address those needs, Synopsys has developed DesignDash as a cloud-optimized design optimization solution that provides extensive real-time design status through powerful visualizations and interactive dashboards. The tool deploys deep analytics and machine learning to extract and reveal actionable understanding from vast volumes of structured and unstructured EDA metrics and tool-flow data.
In addition, the tool quickly classifies design trends, identifies design limitations, provides guided root-cause analysis and delivers flow consumable, prescriptive resolutions.
The software's deeper design insights enable designers to achieve more effective debug and optimization workflows, realize improved quality of results (QoR) and significantly extend overall design- and project-flow efficiency and effectiveness. In addition, the extensive insight and real-time visibility delivers comprehensive resource monitoring and tracking that spans all design activities, enabling more data-driven management and risk mitigation throughout the design process.
Synopsys DesignDash is natively integrated with the company's Digital Design family of products for seamless data capture, resulting in insights that further accelerate the path towards design closure. The solution complements the Synopsys SiliconDash product, part of the Synopsys Silicon Lifecycle Management Family, forming a pre-silicon to post-silicon data continuum. This maximizes opportunities for valuable data analysis across the complete design-to-silicon lifecycle.
The tool is available on a seat license basis.
Spencer Chin is a Senior Editor for Design News covering the electronics beat. He has many years of experience covering developments in components, semiconductors, subsystems, power, and other facets of electronics from both a business/supply-chain and technology perspective. He can be reached at [email protected].
Sign up for the Design News Daily newsletter.
You May Also Like
---
Sep 12, 2023
The Battery Show brings together engineers, business leaders, top-industry companies, and innovative thinkers to discover ground-breaking products and create powerful solutions for the future.
LEARN MORE