Designing Cars: How Pixar Turns Automotive Icons into Animated Characters
Designing Cars: How Pixar Turns Automotive Icons into Animated Characters
Designers turned cars into memorable movie characters. Their work is an amazing story, too.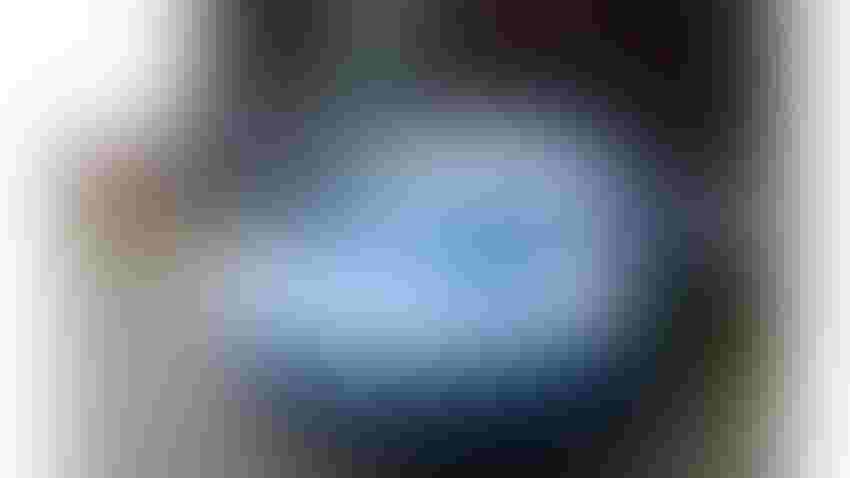 The design of the Porsche 911 brought the character of Sally Carrera to life in Cars.
Tim Stevens
It's easy to read personalities into some of the greatest automotive designs over the years. Many of the most iconic are riddled with anthropomorphized details, like the eyelashes on the Lamborghini Miura or the charming smile of the Austin-Healey "Bugeye" Sprite. Whether it's scowling headlights or welcoming curves, design cues like these invoke emotion in anyone who sees them.
But still, it's a big step from designing a car with character to creating a car that actually is a character. That was the challenge that the folks at Pixar faced when making "Cars," a film released in 2006, but that had been percolating for much longer.
Bob Pauley is the production designer on "Cars," a job that allowed him and others at Pixar to "express our inner car person," he said in an interview with Design News at Porsche's recent 2023 Rennsport Reunion. John Lasseter created the world of "Cars," and it was a project that he'd kicked around for years.  
"With John, we would talk about this. He said: 'I'm gonna make a car movie someday,'" Pauley told Design News. "And so, when we started this, it was a total playground, right? We're paid to go on Rt. 66. We were paid to go to museums, to go to shows like this. So, that process of discovery, to invest in our knowledge and enjoy the cars, and in particular the characters, was incredibly fun and hard work and made a good movie."
It was more than good. The release of "Cars" in 2006 was met with international acclaim and numerous awards, including Academy Award and Oscar nominations plus a Golden Globe Award for Best Animated Feature Film. It grossed $461 million that year against a budget of $120 million, ultimately spawning numerous sequels, spin-offs, and related properties. 
Personifying Cars
Fundamental to that success is the look and feel of the characters, a process that starts with what Pauley refers to as "casting"—just like you would for any other feature role.
"So we have a '49 Mercury for the Sheriff, beautiful car, perfect for his role, soft springs," Pauley said. "It's got all the bells and whistles, but he's a country sheriff, and he never uses them."
Some characters, like Sarge, the 1942 Willys Jeep, and Fillmore, the 1960 Volkswagen Bus, rely on what Pauley calls "silhouette value" to establish their personalities. These cars are so iconic that their very shapes help define what the characters should be. Other machines, though, need some finer details.
"The Hudson, it's got a lot of grille work. It kind of reads as a mustache, which is great for the male characters," Pauley said, referring to Doc Hudson, the 1951 Hudson Hornet voiced by Paul Newman. However, the Hudson's prodigious amount of chrome proved distracting. "Cars reflect the world around them," Pauley said, "chrome really does. So, if it's on a mouth, that's moving a lot. So, we kind of kill some of the chrome a little bit so it doesn't become so noisy."
The lack of a grille, and therefore a mustache, was an appealing asset of the Porsche 911, the car that would ultimately become the character of Sally Carrera.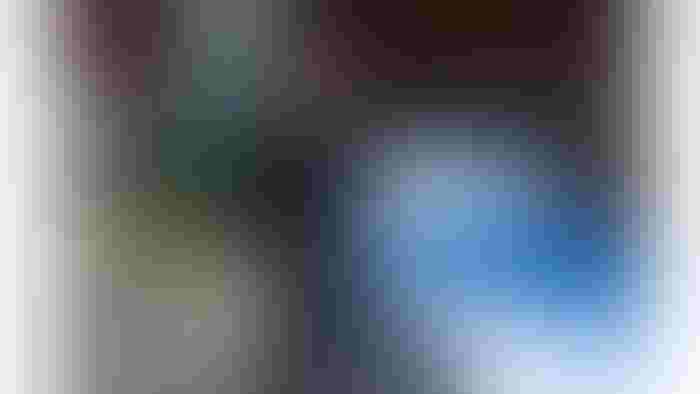 Bob Pauley, production designer on "Cars." TIM STEVENS
Jay Ward, creative director of franchise at Pixar, said that Sally's design was crafted to contrast with Lightning McQueen's NASCAR-style racer, starting even with her shape. "Round shape versus square, right? Square shape is usually more masculine and round shape, more feminine in artwork," Ward said. Even the colors were a conscious choice: Sally's blue to Lightning's red. "That really makes a nice contrast of the cool color, warm color. All those things that help tell us who they are without speaking."
Though the shape of the Porsche 911 had numerous assets that supported the character of Sally, it still required extensive transformation to establish itself as a standalone character. While real cars can have character, their purpose is to carry other characters around. 
"Cars have proportions and wheelbase and length of overhang and, importantly, kind of a rake, where the windshields are really quite low and flat for various reasons. They have to keep occupants safe. They have to have good mileage," Pauley said. "We don't worry about that."
Cars with Faces
In "Cars," the movie, there are no people. The cars are the characters, and as characters, they have to have communicative faces. 
Traditionally, when considering a car's face, most people see its headlights as its eyes. That makes for a long, low profile that, Ward and Pauley said, doesn't look right on many automotive designs.
Pauley referenced cars with longer noses, like a Jaguar E-Type or Volvo P1800. "The mouth is way out here, too far, so when you get a three-quarter view, it's hard to read the face," Pauley said. 
To address that, the "Cars" designers shortened the wheelbases, particularly pulling in the nose and increasing the rake of the glass. This led to one of the most controversial decisions in the car world: putting the eyes on the windshield, not the headlights. 
This, Pauley says, further reinforces the concept of the cars themselves being the characters. Since we humans look through the windshield, it makes sense that the characters in "Cars" should see from there, too. 
But, Jay Ward said, a vital part of that is simply making the cars "look happy." A laid-back windshield and a low face, pushed far out ahead, don't give a character the approachable look that you'd expect from a Pixar animated film. The more upright face, with big, expressive eyes, does.
Pauley credits some of those modifications and design cues to inspiration from classic automotive designer and cartoonist Dave "Big" Deal. Deal's iconic sketches of '60s muscle cars, often with rear wheels so huge the fronts couldn't touch the ground, were a major inspiration for the "Cars" team at Pixar.
Model Behavior
Much of that initial work, finding the characters' personalities, started with simple sketches, either free-hand or traced directly over car photographs. Pauley is a constant doodler, breaking multiple times during the interview to sketch something while making a point. 
Pauley says the Pixar team will start by drawing a character in multiple poses. "The posing is incredibly important. We do packets of drawings. The artists will do all sorts of poses and situations. But those are often cheated," he said. Here, cheating means hiding profiles or skewing details to make a specific, two-dimensional perspective work. 
When it comes to making three-dimensional models, that's no longer possible. 
"In drawing, you can cheat. You can force things to look the way you want. In clay, you can't cheat," Pauley said. "When we find a good pose, we'll often sculpt it, and you learn a lot."
That evolution mirrors the traditional automotive design process, which begins with numerous iterative sketches that ultimately lead to scale clay models to work out the details of the look. But, unlike automotive designs, the characters in "Cars" will typically be expressed only in digital reality, which means creating 3D representations.
This, too, is an iterative process, with designers and artists creating early wireframe models to help define correct proportions when one character sits next to another. "Fillmore the bus, he went up, he went down," Ward said, as the team made numerous scaling changes before finding the perfect size. "It was really a nice way to do that in a wireframe."
Once those wireframe proportions look right, when the director has signed off on the various renders and sketches, the full 3D models are created, detailed even down to the suspension and underbodies that may never show in the films. ("We're crazy about the details," Pauley said.) Control points are added, which give animators the means to create those poses in the films, and then the work of animation begins.
Typically, that's the end of the design process. But, for Sally Carrera, the Porsche 911 who plays opposite Lightning McQueen, the story didn't end there. For the launch of the film, Porsche and Pixar worked together to create a life-sized Sally, cutting a 996-series Porsche 911 in half to shorten its wheelbase, increasing the rake on the windshield, and basically doing all the modifications that the Pixar designers did in ink, clay, and polygons, but for real.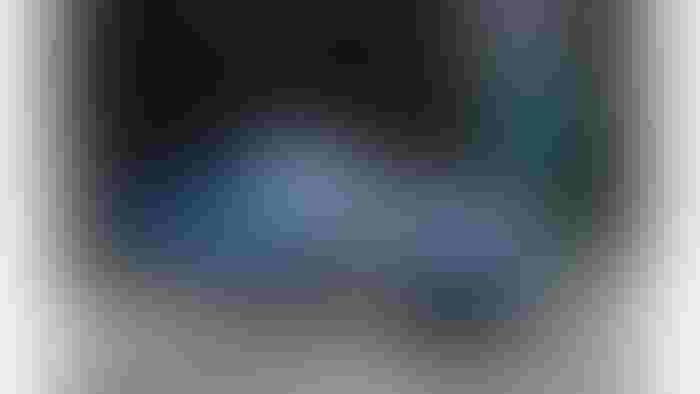 "Cars" designers decided the windshields made more sense as eyes than did the headlights. TIM STEVENS
That, though, wasn't the end of the story, either. The life-sized Sally became such a popular fixture at the Porsche Museum that the company decided to build another, a one-off created from the more modern 992-series Porsche 911. This Sally wouldn't be so extensively modified, no bisection this time, but it would be exclusive, sold at RM Sotheby's auction to raise money for two charities: Girls Inc. and UNHCR, the UN refugee agency. 
Ward said that he and Pauley would have been happy with $500,000, maybe $700,000 raised for the charities. Sally Carrera did much, much better. "It went to a million dollars in 17 seconds," Ward said. The final hammer price was a whopping $3.6 million. 
That Sally, even without the upright windshield eyes and shortened stature, shows the value that good character design can create, the human appeal in relatable digital characters, whatever their shape. A real car at a real auction raising big money for good causes, it has all the hallmarks of a great story in and of itself. 
Sign up for the Design News Daily newsletter.
You May Also Like
---
DesignCon 2024

Jan 30 - Feb 1, 2024
Jan 30 - Feb 1, 2024
DesignCon is the premier high-speed communications and system design conference and exposition, offering industry-critical engineering education in the heart of electronics innovation — Silicon Valley.
Learn More