From a controls perspective, most Internet of Things (IoT) applications are not a particular challenge. Establishing network connectivity with machines and gathering even large amounts of data is not a problem. But what remains, along with the ability to synthesize vast data sets, is working through how applications will identify and process what becomes the raw material of actionable data. And the main point, of course, is how to create value.
From interviews with leaders in Industrial Internet of Things (IIoT) technology developments, it's been obvious that their view is that an important next step is working through the process of developing application testbeds. There is progress being made from the purely technology standpoint, but now there is a need for a level of refinement that comes with feedback from application developers.
Smart Airline Baggage Management
One testbed sponsored by the Industrial Internet Consortium (IIC) that most of us can relate to is the possibilities with smart airline baggage management. The purpose of the testbed will be to demonstrate the lifecycle of a smart bag from check-in at home or at the airport to delivery at the flight destination.
The system will associate smart luggage with passengers and flights, use GPS to track baggage location real-time and generate alerts and events. The purpose of the testbed will be to show how a bag is tracked and monitored through the whole journey. Airlines would be able to see all of the smart bags on all of their flights, and passengers would see data associated with their bags using the web and smartphones.
A second phase of the testbed investigation will explore use of sensors on baggage conveyors and baggage trucks which might enable detection of bags heading for the wrong flight.
Solution and Benefits
According to the IIC website, the "testbed focus is to bring together fragmented applications and systems to drive solutions to make the airlines and airports more efficient during check-in and subsequent baggage handling across the aviation ecosystem for the benefit of passengers."
That generally encapsulates where we are at in the development of IoT applications especially where there is a need to pull together highly disparate systems and pieces of information to create larger cohesive systems.
With the smart baggage application, the solution needs to include cloud-based airline applications and databases, cloud based analytics, and an M2M and IoT platform to connect, manage and secure real-time data and events from smart luggage. The management process starts at remote check-in by the passenger and ends when the passenger retrieves their baggage at the destination, but also includes complete tracking and event reporting between those two points.
The IIC website states that "smart connected baggage will reduce the instances of delay, damage and lost bags leading to lower economic risk exposure to the airline and agony to the passenger. Today about 6-7 bags are lost for every 1,000 per statistics from SITA survey and Department of Transportation (DoT). It costs airlines $100 to repatriate a delayed bag and risk exposure for lost bag is as much as $3300/bag in USA. With global airline passenger travel targeted to double in next 20 years, any such efficiency added to the baggage handling system will have a big economic impact."
Impact of Testbeds
The IIC currently has 17 testbeds on diverse application areas including condition monitoring, micro grids, smart energy management and time-sensitive networks which you might find interesting to peruse.
With the IoT generating the level of hype that we have seen in the last few years, it's easy to become skeptical about how successful these initiatives will be and if the technology will produce anywhere near the anticipated results. But it's also easy to see how a technology solution for applications such as smart baggage management could have a revolutionary impact on airline travel.
Al Presher is a veteran contributing writer for Design News, covering automation and control, motion control, power transmission, robotics, and fluid power.
---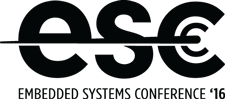 Building out the IoT. Get down and dirty on hack-proofing C/C++, cryptography basics, IoT device creation in 45 mins, taking your IoT design cellular, debugging tips and tricks and more in the Connected Devices and the Internet of Things track at the Embedded Systems Conference. Sept. 21-22, 2016 in Minneapolis. Register here for the event, hosted by Design News' parent company UBM.

---