Fiber Optic Sensor Moves Robot In Near Real-Time
Fiber Optic Sensor Moves Robot In Near Real-Time
NASA and Germany's Fraunhofer have been exploring the uses of real-time, highly accurate measurement and control motion based on fiber optic sensing systems (FOSS).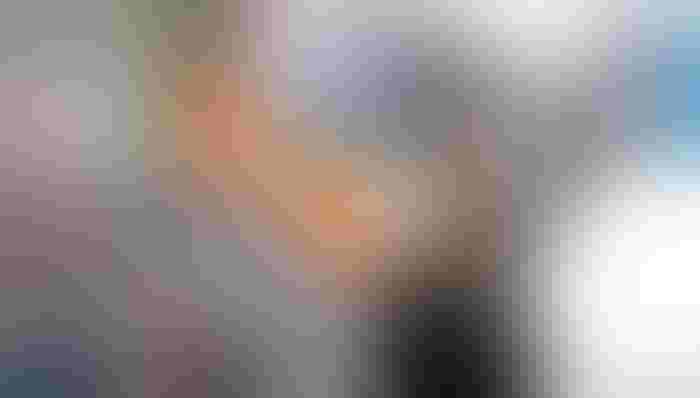 Although not as prominent at this year's 2020 CES, fiber optics sensing technology has been a highlight of past shows. Fiber optic sensing measures changes in the backscattered light in a fiber cable, which can happen when the fiber undergoes a vibration or strain. When attached to an opto-electrical connection, the fiber optic sensing can be used as a hyper-sensitive measurement device for electronic systems.
NASA, among other R&D agencies, began developing Fiber Optic Sensing Systems (FOSS) technologies over 5 years ago. Innovators at NASA's Armstrong Flight Research Center began using FOSS to monitor the safety of aircraft structures in flight, but quickly found other uses for the technology in civil structures, transportation, oil and gas, medical, and many more spaces.
Germany's Fraunhofer, one of Europe's largest application-oriented research organizations, has been exploring the use of a related technology, namely, fiber optical 3D Shape Sensing. One application they have been studying is the real-time shape and position sensing of the fiber anywhere along the length of the optical fiber. Such sensors provide highly accurate measurements as the fibers twist and bend at every point along the sensor.
A few years back, Fraunhofer showed the value of using fiber optic sensing to accurately control the movements of a robot. The video below provides a convincing demonstration of this technology.
John Blyler is a Design News senior editor, covering the electronics and advanced manufacturing spaces. With a BS in Engineering Physics and an MS in Electrical Engineering, he has years of hardware-software-network systems experience as an editor and engineer within the advanced manufacturing, IoT and semiconductor industries. John has co-authored books related to system engineering and electronics for IEEE, Wiley, and Elsevier.
Sign up for the Design News Daily newsletter.
You May Also Like
---
Sep 12, 2023
The Battery Show brings together engineers, business leaders, top-industry companies, and innovative thinkers to discover ground-breaking products and create powerful solutions for the future.
LEARN MORE