The Role of Motion Control in Medical Robotics
The Role of Motion Control in Medical Robotics
Finding the right motion control solution can support robotic advances for minimally invasive procedures.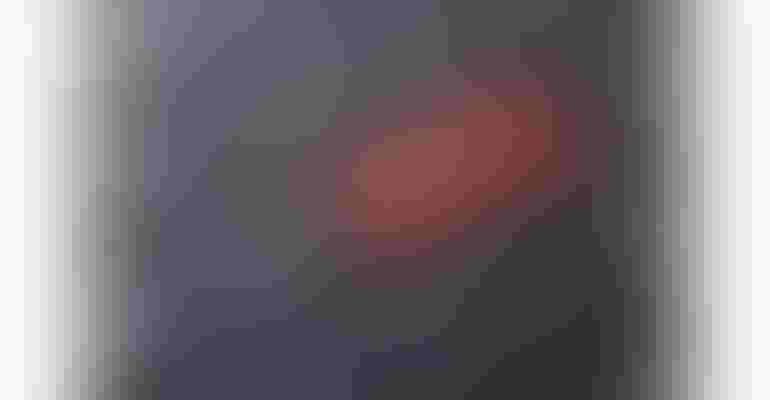 Image courtesy of Tetiana Vitsenko / Alamy Stock Photo
Motion control is a critical component of almost all of today's robotic applications, explains Aleksandar Nacev, PhD, chief technology officer for Promaxo. Nacev is an engineering professional with expertise in magnetic systems engineering. Promaxo's portable MRI uses artificial intelligence, robotics,1 and imaging to provide prostate cancer care to patients by guiding both biopsies and treatment options in an office, ASC, or hospital setting.
In an upcoming Design News webinar on August 18, Medical Robotics and the Role of Ultra-Precise Motion Control, Nacev will share how the Promaxo platform works, and he'll also explore generally how motion control and motor technology can play a role in achieving procedural precision.
"Robots require a combination of controllers, electronic drives, motors (stepper, etc.), and other subsystems. These sub-systems have evolved over the years to be more compact, flexible, and precise in their operation," Nacev told Design News. "Most robotic medical applications, including operating in the MR environment, generally require a compact multi-axis robot able to execute specific task(s) or sequence of tasks, not only repeatedly (precision), but accurately. A subset of those specific tasks can range from semi-automated to fully automated sequence(s) which a robot is better suited for, than a human, but also is easier to implement with the right motion control. With these advances, the robots can be smaller and be adapted to support a wider range of medical applications that work in small biological spaces thus enabling minimally invasive procedures that reduce patient recovery times."
Also speaking during the webinar will be Prabhakar Gowrisankaran, VP of engineering and strategy for PMD, and Peter van Beek, business development manager for maxon Medical, who will each discuss options in motion control technology. The webinar will also include a Q&A with all speakers.
Gowrisankaran points out that machine designers are increasingly asked to build systems that take up less space, operate on less power, and run with higher performance. According to a recent PMD whitepaper, "motion controls are answering the call with new motors, new sensors, and new architectures. What is driving these applications is the growing demand for motion control components used in surgical, patient treatment, mobile robotics, drones, and battery-powered applications. Motion control electronics have progressed remarkably over the last twenty years, dropping in size and weight by an order of magnitude or more. In addition these new controls easily have the power to run new control techniques that can optimize efficiency and minimize heat generation including FOC (Field Oriented Control), closer loop stepper, and PWM frequency optimization."
Peter van Beek, maxon BD Manager of Medical, explains that motion control technology can accommodate medtech engineering needs for compact size and precise movement. For instance, "maxon can be accommodating with existing modular catalog product but also custom designs that allow the motor assembly to be something other than pencil-like form or larger diameter pancake shape. Through customization, the drive assembly can take on a custom L-shape (gearing at right angle to motor) or U-shape (motor alongside gearing) or anything else creative minds can conjure up."
Prior to joining Promaxo, Nacev was a principal at Weinberg Medical Physics, a technology incubator specializing in novel imaging devices and image guided drug delivery systems. After earning his doctoral degree from the Fischell Department of Bioengineering at the University of Maryland College Park, he extended upon his research on magnetic drug targeting techniques to develop a novel method of precisely controlling and concentrating magnetic particles to remote locations. He is also a co-founder of Neuro42, a medical device company developing an MRI to be used during neural interventions.
In this webinar, attendees will learn:
How Promaxo's AI- and robotic-guided MRI platform presents an alternative to traditional MRI.

How motion control technology can support MRI and robotic accuracy in compact, portable systems for point-of-care procedures.

What challenges medtech innovators face in achieving precise motion control and potential solutions.
Please join us for Medical Robotics and the Role of Ultra-Precise Motion Control on Thursday, August 18 at 2:00 PM EST. Webinar sponsors include Boker's Inc., Mill-Max, Performance Motion Devices, and maxon.
Reference
The device is not cleared by FDA and is not for commercial sale.
Sign up for the Design News Daily newsletter.
You May Also Like
---
Sep 12, 2023
The Battery Show brings together engineers, business leaders, top-industry companies, and innovative thinkers to discover ground-breaking products and create powerful solutions for the future.
LEARN MORE