MoonBots Robotics Competition Announced
MoonBots Robotics Competition Announced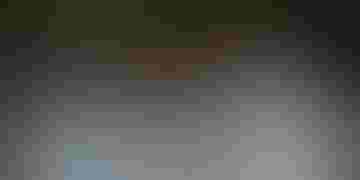 From NIWeek: The XPRIZE Foundation, Google, LEGO Systems, National Instruments and Wired'sGeekDad announced today a new global competition, called MoonBots,that challenges student teams to design robots using LEGO MINDSTORMS to performsimulated lunar missions.
Createdwith the explicit goal of getting kids interested in learning about technologyand robotics, the contest is modeled after the Google Lunar X Prize Competition,which will award a $30M prize to the first privately funded team to make it tothe moon.
"Theteams will do here on earth what the Google Lunar X PRIZE competition is doingin space," said Steven Canvin, Marketing Manager for LEGO MINDSTORMS.
Inthe first phase of the four-month competition, teams are required to submit aproject description and concept drawings for their lunar mission. A smallernumber of entries will then advance to the second round, where they will buildMINDSTORMS robots and test them on a model lunar landscape.
Introducedin 1998, LEGO MINDSTORMS is a line of Lego sets that include programmableLego bricks with electric motors, sensors, andmechanical parts such as gears and axels. NI's LabVIEW software is used to program the devices.The product has had broad reach into kindergarten through middle school-agegroup, through programs such as the First LEGO League. Approximately 150,000 kidsglobally now participate annually in the robotics competition.
Eightkids from the local Insta-gator First LEGO League team, representing Gattis Elementary schoolin Austin, wereon hand at the press conference to consume the free astronaut ice cream anddiscuss tactics for the upcoming competition. "I'd just do a regular rocket,but with more engines," declared one eager contender.
TheInsta-gator team is taking the MoonBots competition seriously as it looks toextend its current winning streak. Coach Mary Dubois says the team beat out theolder and more experienced middle school team in the most recent FIRST LEGOLeague competition - a performance so outstanding that the team is eligible forfunding from the Round Rock School District for the coming year.
"What'sso great about the competition is that it's treated just like any other sport.Kids have to be in good standing with teachers, try out for the team (bywriting an essay on why they should participate), come to practice, wearuniforms, and compete - and they handle it all very professionally," saysDubois.
The MoonBots challenge willnot be the first time that LEGOs robots have been designed for space, and infact a few of them have actually made it up there. "In a High Altitude LegoExtravaganza a few years back, 8 robots went up to an altitude of 100,000 ft," recalledCanvin. One of the robots, he noted, survived the ultimate drop test when itsparachute failed to deploy on descent. Fortunately, that's one environmentalhazard MoonBots teams won't have to design for.
The MoonBots Challenge isopen to teams globally and there is no charge to enter. Competition rules anddetails can be found at www.moonbots.org.
MoonBots Robotics Competition Announced A
Sign up for the Design News Daily newsletter.
You May Also Like
---
DesignCon 2024

Jan 30 - Feb 1, 2024
Jan 30 - Feb 1, 2024
DesignCon is the premier high-speed communications and system design conference and exposition, offering industry-critical engineering education in the heart of electronics innovation — Silicon Valley.
Learn More