Bug-Sized Robots Powered by Combustion to Lift, Leap, & Race
Bug-Sized Robots Powered by Combustion to Lift, Leap, & Race
Applications for a fully optimized version of the 3D-printed, inch-long robots include search and rescue, surveillance, and environmental monitoring.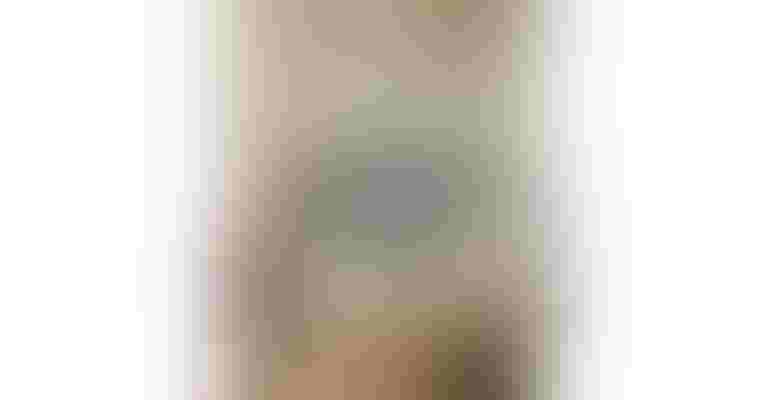 A combustion-powered quadrupedal robot utilizes soft microactuators and high-energy-density chemical fuel to leap roughly 20 times its body length.
Image source: Organic Robotics Lab, Cornell University
Researchers have created a combustion-powered, bug-sized robot that can achieve multi-gait movements and leap almost 24 inches in the air, outrunning and performing previous robotic designs of this size powered solely by electricity.
The robots developed by researchers at Cornell University combine soft microactuators with high-energy-density chemical fuel. They aim to solve previous design challenges for robots at this size, which were limited given their dependence on tethered electricity as a power source, they said.
As scientists and most people know, insects are often far stronger and nimbler than their size belies. But creating robots at the same scale that can mimic actual insect movements has been challenging, noted Cornell postdoctoral researcher Cameron Aubin, one of the developers of the robots working as part of a team in Cornell's Organic Robots Lab, led by Rob Shepherd, associate professor of mechanical and aerospace engineering in Cornell Engineering.
One of the key issues has been that "motors and engines and pumps don't really work when you shrink them down to this size," Aubin said in a post on Cornell Chronicle. To overcome this, researchers in the past have tried to compensate by creating custom components to perform these functions, but these required tethering to a bulky power source, hindering the robots' potential for movement.
Fuel for Robot Power, Efficiency
To solve the power issue, the scientists decided to use fuel—something that Aubin acknowledged is not particularly environmentally friendly, but did bolster the power efficiency as well as the performance of the robot.
"We're not necessarily advocating for the return of fossil fuels on a large scale, obviously," he noted. "But in this case, with these tiny, tiny robots, where a milliliter of fuel could lead to an hour of operation, instead of a battery that is too heavy for the robot to even lift, that's kind of a no brainer."
Indeed, the four-legged robot is just over an inch long and weighs the equivalent of one and a half paperclips, which would significantly be limited in movement if battery operated. Fabrication is through 3D printing using a flame-resistant resin—a key issue when dealing with a combustion-driven machine.
As for its structure, the body of the robot contains a pair of separated combustion chambers that lead to the four actuators, which serve as its feet. Silicone rubber caps the bottom of the hollow cylinder that comprises each foot.
Robots Designed for Performance
Though the current version of the robot is not fully untethered—as it uses offboard electronics to spark the combustion chambers to ignite the fuel—its force output "absolutely throttles the competition," Aubin said.
The robot's actuators can reach 9.5 newtons of force, compared to only about 0.2 newtons for those of other similarly sized robots. Meanwhile, it can lift 22 times its body weight, the researchers reported in a paper on their design in the journal, Science.
"Being powered by combustion allows them to do a lot of things that robots at this scale haven't been able to do at this point," Aubin said. "They can navigate really difficult terrains and clear obstacles. It's an incredible jumper for its size. It's also really fast on the ground. All of that is due to the force density and the power density of these fuel-driven actuators."
Potential applications for the robot once it's fully optimized include search and rescue, exploration, environmental monitoring, surveillance, and navigation in austere environments. "We think that the performance increases that we've given this robot using these fuels bring us closer to reality where that's actually possible," Aubin noted.
To fully realize the robot's potential, the research team plans to work on a new design in which they string together even more actuators in parallel arrays. This would allow them to produce both very precise and very forceful articulations on the macro scale, Aubin said.
Sign up for the Design News Daily newsletter.
You May Also Like
---
DesignCon 2024

Jan 30 - Feb 1, 2024
Jan 30 - Feb 1, 2024
DesignCon is the premier high-speed communications and system design conference and exposition, offering industry-critical engineering education in the heart of electronics innovation — Silicon Valley.
Learn More