New Polycarbonate Grade Balances Design Flexibility With Circularity
New Polycarbonate Grade Balances Design Flexibility With Circularity
Covestro's new biocompatible polycarbonate could be used for drug-delivery devices and wearables and may lower users' carbon footprint.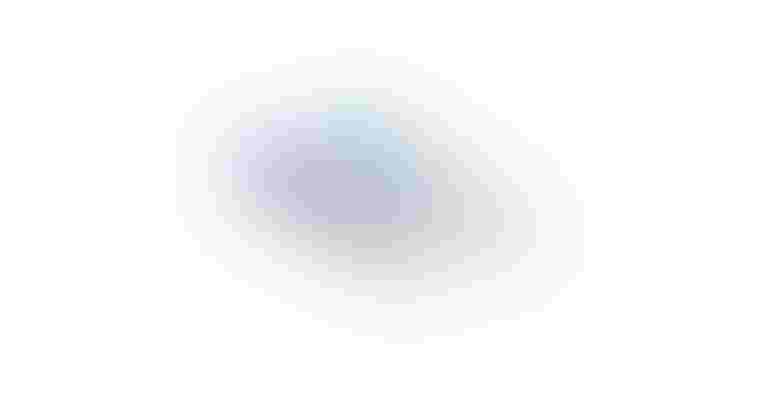 Makrolon 3638's durability and transparency make the polycarbonate an option for drug-delivery devices and wearables, according to Covestro.
Image courtesy of Covestro
One of "the biggest trends we are seeing is in regard to sustainability," Emily Shaffer, Covestro's healthcare marketing manager, told Design News during IME West 2023. "More and more customers are asking for solutions. Our aim is to be fully circular, helping our customers design for sustainability."
To that end, Covestro has added Makrolon 3638 polycarbonate, a medical-grade material that can be injection molded and blow molded, to its healthcare polycarbonate portfolio. Makrolon 3638 can be used for drug-delivery devices, wearables, and other medtech and life sciences applications, thanks to meeting several biocompatibility criteria outlined in ISO 10993-1 and USP Class VI for contact of 30 days or less.
Makrolon 3638 can support sustainability programs as its production has the possibility to involve the use of renewable energy as well as raw material content attributed from bio-waste and residues using a mass and energy balance approach.
"Our healthcare RE materials are drop-in solutions for our products on the market, offering attributed bio-circular content without disrupting existing processes or workflows," Shaffer told Design News. "Rather than using fossil fuel, we are using biomass material and feeding it into our manufacturing lines and attributing it to our RE materials. Some users will be able to make claims about a lower carbon footprint."
She had explained it further during the Design Alley session at IME West, "High-Performance Materials for Healthcare's Sustainable Future": "Whenever we are talking about bio-circular content or bio-circular feedstock, what that means is that it is coming from a biomass source, and we are taking something that has already been used and was going to be waste and we are able to avoid that feedstock itself going into the waste chain." Used cooking oils would be one example, she said. "We are not competing for any food sources that are out there today."
Covestro is also considering renewable energy when possible, she added. So, "when you combine the two of these [bio-circular content and renewable energy], you can achieve a very low carbon footprint," she told the audience. "We attribute these back to dedicated products that we refer to as our healthcare RE materials."
Covestro does also offer mechanically recyclable grades, "but these would be better suited for consumer electronics or healthcare products that don't involve any patient contact, because the materials do not offer biocompatibility," Shaffer said.
Makrolon 3638 polycarbonate offers engineers design freedom thanks to a range of features:
Processing options, resulting in consistent and efficient performance during injection and blow molding.

Chemical resistance to everyday chemicals and lotions. "We have a whole portfolio of healthcare materials with increased chemical resistance, but this grade offers best-in-class chemical resistance in addition to transparency," Shaffer said.

Durability (high impact strength and ductility) even after exposure to cryogenic storage and after a range of sterilization methods, including steam sterilization.
The first application was for life sciences containers for pharma/biotech applications (container depicted below), Shaffer told Design News. Its durability and transparency also suit it for drug-delivery devices and wearables, she added.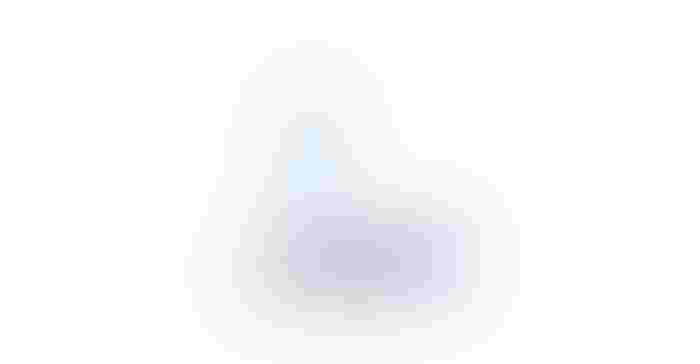 Covestro began providing its first low carbon footprint polycarbonate in late 2021. "We want to be the go-to partner for sustainability solutions," Shaffer told Design News.
Sign up for the Design News Daily newsletter.
You May Also Like
---
Sep 12, 2023
The Battery Show brings together engineers, business leaders, top-industry companies, and innovative thinkers to discover ground-breaking products and create powerful solutions for the future.
LEARN MORE