Uniting Engineers and Marketing Teams During Product Development
Uniting Engineers and Marketing Teams During Product Development
A well-aligned team can deliver elegant designs, which involves both user-centered design as well as manufacturability. Learn more from Principal Industrial Designer Olivier Currat of Plexus Corp., who will be speaking at IME West.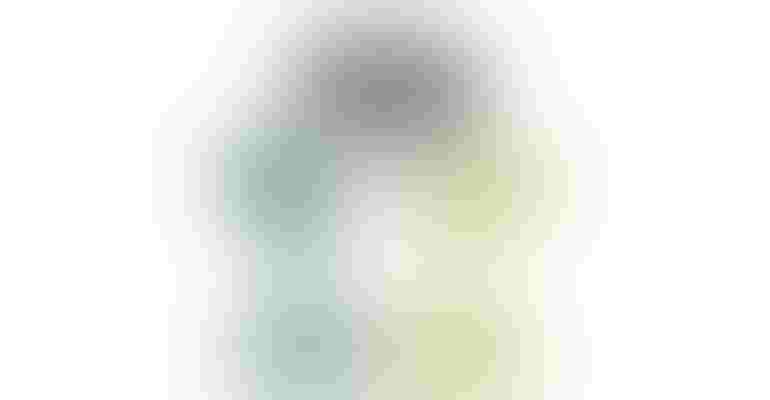 Graphic courtesy of Olivier Currat of Plexus Corp.
As an industrial designer, Olivier Currat of Plexus Corp. works with both marketing and engineering teams to execute a product vision—but he also sees his role as helping overcome gaps that may exist between these two functions. He will be sharing his strategies to bridge those gaps in the upcoming IME West session on Tuesday, February 7 at 2:30 PM, "If a User Experience Falls in a Forest, Can Anyone Feel It? Bringing Vision and Reality Together through User-Centered Design."
"The talk is really about why is there a kind of fundamental gap between the vision behind building a user experience and the desire to meet the user need and how it might be envisioned at an early concept development stage. And then the gap of what it means to mold, assemble, package, and ship the product and everything that comes with manufacturing," he tells Design News.
Currat sees his role as principal industrial designer as "more than just creating the design in and of itself. It's really about being a conduit for these teams to align around vision and embrace constraints early on so that the design effort can be focused on more of a reality. It's really like our role and responsibility is to ease that transition and fill the gaps that are in there."
Plexus is a contract manufacturer that partners with original equipment manufacturers to bring complex products to market, through design and development, supply chain solutions, new product introduction, and manufacturing and sustaining services. This provides Currat with a unique perspective. "It's different than I think a good majority of industrial designers who are working either in design agencies or very much on the front end at large companies that own their brands and make their own products. And so in our experience, especially in medical device design, we've just seen a lot of the challenges in bridging the gap of where industrial design traditionally engages with its clients and counterparts on the front end. The user is their primary stakeholder, which isn't wrong. But oftentimes [it's about] their willingness or ability to really embrace constraints and bring them much further forward in the process of development. It's hard to do that as a designer, and I say that because I've worked in those places that way for a long time and I struggled to do that as well.
"We have engineering services to support manufacturing and we sit very much at the front end of everything that Plexus does in terms of services to engineer products. We remain heavily involved throughout the process after designs are typically handed off from a design agency to engineering counterparts, whether it's in-house or even at a manufacturer like us. So we get a ton of design work from design agencies that said, 'Hey, this is done, go make it,' and we actually end up doing a lot of work to maintain the design intent or to get it to where it can be made."
Currat will share a couple examples of specific processes or tools that can be used to help designers be successful in this area. He'll also explore what it takes to be a well-rounded designer working in the medical space.
Engineers Invited
He also hopes that engineers come to his session. "Often, they're given a set of parameters around timeline. 'We need to get this to market at this point and it needs to do all of these things.' They can sometimes feel overwhelmed, like they are being asked for the impossible, right? And on the flip side of that are marketing teams who feel this burn when they have trouble understanding why, two years after it was handed off to engineering, they get something back and it sort of looks like the original idea. But it doesn't quite do that thing that they thought it was going to do.
"I've had enough experience talking about design with our clients to know that there is a real sense of frustration and disappointment in marketing when the design gets away from what it's meant to be," Currat continues. "I think a lot of times designers will think the premise is to get on top of engineering and make sure that they don't change anything. But that's actually not realistic. It's important that when meeting early on with marketing, you're setting realistic expectations around what's going to be feasible and possible. Especially because cost is a big one."
For instance, Currat says marketing may be pleased by a designer's rendering, but "oftentimes the designer doesn't realize that a metal part they want extruded just doesn't make sense for the volumes that they're working in."
But "when I talk about embracing constraints, it's not in the sense of saying you can't do these things," he says. "It's about understanding implications so that you're considering them early on. There are designers afraid of doing that because they think it stifles their creativity. But I guess that's where I get to that point of being a well-rounded designer. And in the medical space, high usability and the complexity of those devices are really critical to bring together in a meaningful way."
Currat also plans to talk about the benefit of cross-functional teams. He acknowledges that there may often be walls between engineering and other professionals on product development teams, but they should be broken down. "I don't think it means that you bring on an entire engineering team and have them start way early," he says.
It's more about getting each team to appreciate each other's perspectives. "What marketing cares about, which is very much experiential, can't be diminished just because it's abstract. So building empathy on your engineering team for the users is actually a really valuable thing," he says.
In addition, marketing needs to appreciate engineering responsibilities. "An engineer is going to be making a lot of decisions about process and tools and robustness and material selection. How well can it be made? How efficiently can it be made? If the engineers have been given a sense of empathy and understand the experience that's happening behind it, that's where they have the ability to create what I think even engineers would refer to it as elegant solutions, elegant engineering."
Currat believes such early engagement with engineers is often overlooked. "Designers think engineering has this role and we can just give them these inputs and they'll go execute whatever they have to do, right?"
But product experience involves "not just the product and how the user interacts with it, but also the mechanisms and how they work. It takes a team that is well aligned and understands that. I would believe that you have to have a marketing team that can find the right balance in what they're asking for from engineering."
Currat believes his session may interest systems engineers in particular, as he really sees them as counterparts to industrial designers. "These are engineers who are concerned about the system as a whole and how subsystems interact and work together. Therefore they are able to think at a higher level, not at a solution specific level. So there's a lot of synergy with what we do, and the reason why I like partnering with them is their ability to think more abstractly so they can move forward with decisions when maybe things aren't as well defined. If you over define too early, you miss opportunities. And if you don't put any parameters around things, it's easy to get lost."
He says system engineers should be part of those cross-functional teams. "They should be a primary person, especially early on. If there's any engineer that should be involved from the very beginning, including user definition and initial definition of what the product should be, they would be the one who's there for sure."
Currat will also be on hand during the show at Plexus Corp.'s booth (#2715) to answer any questions and continue any conversations begun during his sessions. They'll be highlighting some products they've worked on, including some that align directly with the user-centered design narrative and the session.
Sign up for the Design News Daily newsletter.
You May Also Like
---
Sep 12, 2023
The Battery Show brings together engineers, business leaders, top-industry companies, and innovative thinkers to discover ground-breaking products and create powerful solutions for the future.
LEARN MORE