The most efficient robot is a safe robot. In that spirit, ABB has expanded its collaborative portfolio with SafeMove2, the company's latest generation of its robot safety system. The new certified software was designed for greater flexibility, space savings, and speedy commissioning tools to improve productivity.
SafeMove2 was designed with a number of advanced safety functions, including safe speed limits, safe standstill monitoring, safe axis ranges and position, and orientation supervision. The new version of SafeMove2 allows for more efficient and flexible production applications, and provides tools to speed the commissioning workflow for faster setup and validation. It also integrates safety fieldbus connectivity into ABB's IRC5 robot controller family, as well as the IRC5 Single, Compact, and Paint controllers.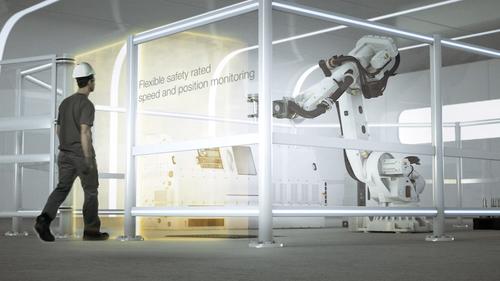 Light curtains shut the robot down when a human enters the designated robot space.
The new system also integrates safety directly into the robot controller. "SafeMove2 is part of the increasing trend for digitalization in automation, and represents an evolution from hardware to software," Hui Zhang, head of product management at ABB Robotics, told Design News. "This new generation of SafeMove integrates safety features directly into the robot controller software for full flexibility and expandability."
Built-for-Speed Requires Powerful Safety
To be efficient, robots need to move at speeds suited to a given application. High speeds are often required, and those high speeds can be a real hazard for those working near the robot. In the past, fences or cages were used to separate workers from the dangerous machines. SafeMove2 was created to allow robots and humans to work close by restricting robot motion to precisely what's needed for a specific application.
---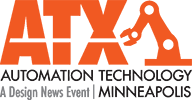 Your Data. Get It. Protect It. Practical information on embedding sensors in 3DP, automation & inventory control, big data as a diagnostic tool, cloud storage and security risks, and more in the Industry 4.0: Smart Strategies for Data Collection and Protection track at Automation Technology. Sept. 21-22, 2016 in Minneapolis. Register here for the event, hosted by Design News' parent company UBM.

---
SafeMode2 was designed knowing that plant employees now work close to robots. The robot has to be able to stop abruptly if a worker accidentally enters the machine's operation space. The robot's need to stop immediately is unequivocal. If a robot's brakes fail, the worker could lose an arm. "SafeMove2 ensures safe standstill supervision of the robot axis, so an operator can work in close proximity to a robot without having to switch the robot motors off," said Zhang. "SafeMove2 also includes a cyclic brake check so brakes are checked on a regular basis to ensure their reliability."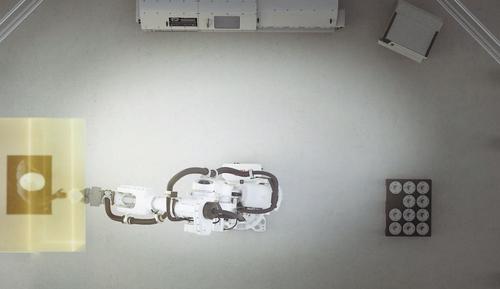 The safety light curtain from an overhead view.
SafeMove2 provides tools to facilitate collaboration between workers and robots. If an operator needs to interact with the robot system, safety sensors can be incorporated into the robot cell to detect the person's presence. Once entry is detected, SafeMove will either supervise the robot's speed or monitor it while it is standing still. Once the person clears the zone, the robot can resume operation. The goal is less down time and increased productivity. "SafeMove2 software allows robots and operators to work closer together by restricting robot motion to precisely what is needed for a specific application," said Zhang. "It establishes safe zones, which help optimize the size of the cell on the factory floor while protecting people and equipment.
Production robots began life in automotive plants where they were cloistered in large cages to prevent accidents. The new generation of collaborative robots provide greater flexibility and can be deployed up and down a production line, mixed in with humans. They take less space and can fit easily along a packaging line.
SafeMove2 was designed to make these robots safe in a human/robot integrated line. This opens the possibilities for robots beyond automotive. Collaborative robots have become common in packaging as well as with smaller manufacturers. "SafeMove2 will see a broad range of users, from automotive OEM´s to first-time robot users," said Zhang. "SafeMove2 enables floor-space reduction and enables collaborative applications. Robots are now applicable to any customer who needs flexibility in their manufacturing process."
[images via ABB]
Rob Spiegel has covered automation and control for 15 years, 12 of them for Design News. Other topics he has covered include supply chain technology, alternative energy, and cyber security. For 10 years he was owner and publisher of the food magazine Chile Pepper.