Cloud-Based Algorithms Are Transforming the Stethoscope
Cloud-Based Algorithms Are Transforming the Stethoscope
Eko has added heart murmur analysis to its smart stethoscope platform.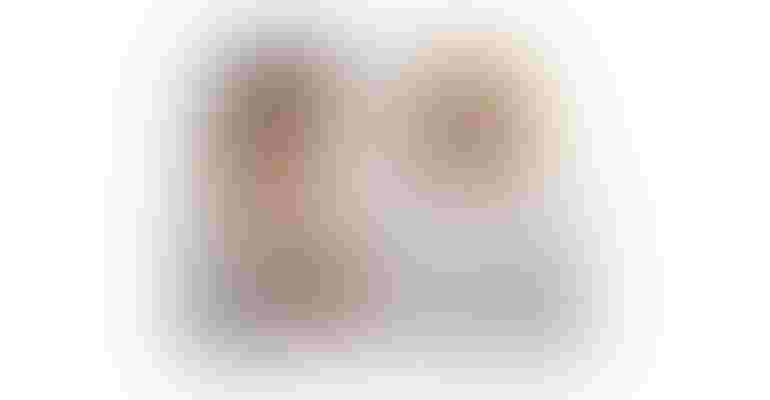 The Eko smart stethoscope.
Image courtesy of Eko
Eko's smart stethoscope platform has just gotten smarter. Already FDA cleared to detect heart disease such as atrial fibrillation, the digital stethoscope solution has now been cleared to use the Eko Murmur Analysis Software (EMAS) to detect and characterize murmurs in adults and pediatric patients. EMAS is a cloud-based machine-learning algorithm that can identify and differentiate between innocent heart murmurs and those indicative of valvular heart disease. It analyzes heart sounds, phonocardiograms, and ECG signals (when available) captured by Eko's smart stethoscopes, according to the company.
"The audio signal acquired from an Eko device is downsampled to 2000 Hz and then converted to a mel-spectrogram representation with 32 mel bands and 626 frames," Connor Landgraf, Eko cofounder and CEO, told Design News, MD+DI's sister publication. "This mel-spectrogram is fed into a two-dimensional convolutional neural network (CNN) similar to the ResNet model for image classification and is structured with 11 layers, each including a 2-dimensional convolution, rectified linear unit activation, batch normalization, dropout, and maximum pooling. The output of the final layer is a two-dimensional vector of posterior probabilities indicating the absence/presence of structural murmur. The weights of the layers of the neural network are trained on our vast database enabling accurate predictions on new recordings. Note that as per the deep learning paradigm, the audio features required to make accurate predictions are not manually selected or designed, but learned from exposing the neural network model to recordings in our training database."
The EMAS algorithm was trained by what Eko calls one of the world's largest repositories of clinically validated heart sounds. "The training dataset was created using a combination of recordings collected from multi-site clinical trials and the proprietary Eko database," explained Landgraf. "The ground truth for each heart sound recording in the training dataset was acquired via annotation from certified cardiologists using a proprietary annotation platform or via a panel of trained auscultators using the CentaurLabs annotation platform."
For the multi-site clinical study, heart sounds were recorded from recruited subjects. "The dataset was collected by research assistants trained in auscultation," he explained. "Corresponding clinical and demographic data was collected for all subjects. All subjects underwent echocardiography for gold-standard evaluation and all echocardiograms were conducted within 28 days of the corresponding stethoscope recordings. All recordings were independently annotated by a panel of three expert cardiologists to obtain ground truth for the quality of recording and the presence of a murmur.
"The Eko database continues to grow every day as we collect heart sound recordings made by hundreds of thousands of real-world users of the Eko CORE and Eko DUO devices," he said.
In a press statement, Landgraf said "this latest FDA clearance is another way in which Eko is improving access to better heart health through clinically-validated algorithms and best-in-class medical devices. By making heart disease screening algorithms and digital stethoscopes accessible in exam rooms around the country, we are moving towards a future in which more objective and consistent valvular heart disease screening can become the standard of care."
Eko is also working on a Low Ejection Fraction Algorithm (ELEFT) for detecting a weakened heart pump, which is present in about half of heart failure patients, according to the company. It was developed in collaboration with the Mayo Clinic and will be submitted to FDA under "Breakthrough Designation" for formal review later this year, it reported. A recent study published by the Imperial College of London, in conjunction with the UK National Health Service (NHS), explored Eko's ability to screen patients for heart failure in seconds with artificial intelligence during physical exams.
Sign up for the Design News Daily newsletter.
You May Also Like
---
Sep 12, 2023
The Battery Show brings together engineers, business leaders, top-industry companies, and innovative thinkers to discover ground-breaking products and create powerful solutions for the future.
LEARN MORE