Biomimicry is one of the hottest trends in design right now, spanning engineering disciplines and inspiring inventions that emulate nature, which has been solving design problems many years before scientists began to.
Biomimicry first came to prominence after Janine Benyus published a book titled, Biomimicry: Innovation Inspired by Nature in 1997, and in addition to using the method to solve design challenges, scientists also are using it to solve some of the bigger sustainability problems we face due to misuse or abuse of natural resources.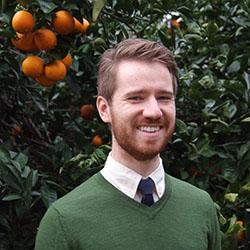 Cas Smith is a biological engineer at Terrapin Bright Green, a consulting firm that specializes in green and sustainable design. For his master's thesis in engineering science and mechanics at Pennsylvania State University, he designed a solar cell that uses drastically less material to absorb and convert light into electricity at efficiencies similar to conventional solar cells, something he achieved by studying the physical characteristics of leaves.
Smith continues to explore how biomimicry can inform sustainable design in his current role at Terrapin. He said that while it's still a concept in its early stages, biomimicry already is making its way into commercial products and applications and having an effect on design.
In fact, Terrapin has compiled a list of 101 biomimicry-inspired products that are in development or already in use on the market. These products span the applications of materials science; energy conversion and storage; optics and photonics; thermoregulation; fluid dynamics; and data and computing systems.
Smith took some time to discuss biomimicry and its implications for and relationship with the quest to solve some of the world's sustainability issues in an interview with Design News.
Design News: What is the key focus of your work today?
Cas Smith: After completing my master's project, I wanted to gain more experience on the business side of technology development. I now work at Terrapin Bright Green, a consulting firm that among other things works with companies, academic researchers, and governmental organizations to transition biologically inspired technology into the market. I am still acting as a biological engineer in this consultant role while serving as the project manager on Terrapin's largest project focused on biomimicry/bioinspired innovation.
MORE FROM DESIGN NEWS: Biomimicry Center Emulates Nature to Solve Design Challenges
DN: How did you become interested in biomimicry?
Smith: My introduction to biomimicry grew out of a lifelong interest in "making things better." Part of my adolescence was spent traversing forests and other landscapes where I was taught to live by the motto "leave things better than you find them." That stuck with me. When I reached college, I knew I wanted to use engineering to address the big, global problems out there. About the same time, I was gifted Janine Benyus' Biomimicry: Innovation Inspired by Nature by a friend and I discovered my university's biological engineering program. I devoured the book, switched out of my mechanical engineering curriculum, and never looked back. It was one of those moments where things just clicked for me on a deep level. Biomimicry offered a way to merge my engineering skills and the desire to create products that are sustainable, which comes from an awareness of how connected our industries are to the greater environment.
DN: Biomimicry seems to be a real hot button right now in design, although it seems like something pretty obvious that makes a lot of sense. Why do you think there is so much interest and application of this model now?
Smith: I think designers in all disciplines have an inherent want to make things that are "good." And I think the surge in interest around "sustainability" and "eco" and "green" in the past two decades really got a lot of people excited. Turning to biomimicry can be a natural progression for a designer. Who wants to reinvent the wheel when it's already been created, implemented, and refined over millions of years? That's what people see in biomimicry. They also see a design pathway or research and technology development pathway that -- with the correct intention -- can lead to sustainable products, which is another key component of the biomimicry paradigm. And, I'd like to note, biomimicry doesn't necessitate sustainability. You can find yourself astray if you aren't focusing on the right questions during the design process. A good catchall to repeat throughout the process is, "Will this design create conditions conducive to life?" which is a riff on something Janine and her company espouse. They have a great toolkit to help ask more pointed questions, questions that are project-specific. Part of the services Terrapin offers includes these guidelines.
MORE FROM DESIGN NEWS: Software Is Using Biomimicry to Optimize Part Design
DN: What are the key benefits of bio-inspired engineering?
Smith: Bio-inspired engineering enables a designer or manufacturer to create products that use less material and energy. Depending on the implementation, bio-inspired technology may also make use of biology as a means of manufacturing (living material as a thing to build with and the machine to form it). This has been done for years in industries such as pharmaceuticals, vitamins, and fragrances -- not to mention breweries -- and is being reimagined for a wider range of products today. Some of the most interesting work is focused on materials we use globally and extensively: building materials and food. Utilizing biology in this way does not fall within the boundaries of biomimicry (it's often deemed 'bioutilization') but does strive for the same endpoint: products that are built using less material and energy and that fit within the wider material flows of our ecosystems.
DN: Biomimicry seems to be something that can be applied across multiple engineering disciplines. Do you agree or are there ones -- such as electrical, mechanical -- to which it is better suited?
Smith: Definitely. The many engineering disciplines are just people's way of exploring the bounds of what's possible, exploring the limits of physics and its manifestations -- chemistry, geology, biology, etc. This is what evolution has done too: explored the limits of how things can operate, function, live on our planet. And the creatures that evolved to use resources in clever ways are the ones that have stuck around the longest.
DN: I've spoken with some biomimicry proponents who believe that this engineering model could help solve some of the problems humankind is facing in terms of its destruction or degradation of the natural world, because it will inspire people to look at nature differently and therefore respect it more. Do you agree?
Smith: I am optimistic that biomimicry and other forms of bio-inspired engineering can help solve some of humanity's problems. But I believe that an engineering mindset alone cannot solve every problem: being cognizant of varying cultural norms is -- I believe -- very important. Including the women and men who study these aspects of society will be important for designers as they try to solve the big problems out there.
As for the specific problem of environmental degradation, I think biomimicry offers a great way to educate decision makers and end-users about the importance of the "natural world," specifically the importance of maintaining biodiversity and -- what you could call -- abundance in nature. However, I think biomimicry and bio-inspired engineering in general could be used to ill effect. It could be used to create conventional materials and products that fit within our current systems, [such as] polymers that are just as resistant to biodegrading; paints, dyes, and resins that are just as toxic to us and our fellow organisms; products that are mish-mashes of materials that won't biodegrade or that can't be recycled. It will require a certain intention by designers and manufacturers, an intention to make things that create abundance through their manufacture, use, and end-life rather than scarcity and toxicity. I believe we can accomplish this. Overall, I think continued and increased education is important. It's how we continue the conversation around biomimicry -- how new discoveries from the basic science world are constantly inspiring the bright minds of designers and manufacturers. It's important also how we maintain biodiversity -- that is, have a large enough group of citizens care deeply for other organisms to the point that we consider them when making decisions as mundane as our grocery store choices to decisions important as city planning.
Editor's Note: Cas Smith will be the chair of a Q&A session "What's Really New in Materials for 3DP and AM" during Atlantic Design & Manufacturing, June 9-11, at the Jacob K. Javits Convention Center in New York.
Elizabeth Montalbano is a freelance writer who has written about technology and culture for more than 15 years. She has lived and worked as a professional journalist in Phoenix, San Francisco, and NYC. In her free time she enjoys surfing, traveling, music, yoga, and cooking. She currently resides in a village on the southwest coast of Portugal.