Manufacturers Face a Perfect Storm of Supply Chain, Labor, and Security Issues
Manufacturers Face a Perfect Storm of Supply Chain, Labor, and Security Issues
Manufacturers are revamping internal systems to cope with a slew of external challenges.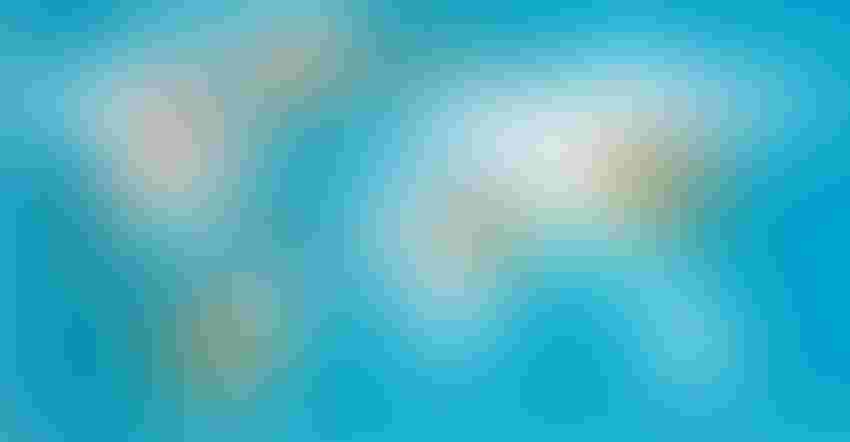 Manufacturers are examining their internal systems to help combat external threats such as supply chain disruptions. When a company gets slammed by labor shortages, increased overseas manufacturing costs, and a pandemic, it can be an opportunity to reconsider everything. Many companies are doing just that, looking at their IT, their cybersecurity, their extended supply chain, and even the business model itself.
Companies are looking at their core systems to see if those systems may help overcome external strains. "Everyone seems to be struggling with the same issues. In the last 18 months, I have never seen such a demand for support around ERP systems," Russell Clarkson, managing director at BDO focusing on digital transformation, told Design News. "Is it because people are sitting on aging systems or because people are working remotely. A lot of it comes down to data transparency. They're dealing with remote events and they need to get access to data for supply chain issues."
Shifting Internal Systems to the Cloud
As companies look at their internal IT, many are deciding the burden of managing a system internally doesn't make sense. "Some are saying, if it's time to replace, let's consider what's out there. We're seeing a big shift from on-premises to cloud software to remove some of the infrastructure risks," said Clarkson. "It's difficult to hire IT resources. A cloud environment avoids some of these issues. As we move networks and open them, they realize they can put a heavier focus on their customer connections."
In the past, many companies shunned cloud IT infrastructure because of the risk. As they learn more, they're finding there may be less risk with cloud-based IT. "The cloud is not risk-free, but you do get risk reduction. You have the advantage of a piece of software that is managed by a group that has a deeper IT bench than your own," said Clarkson. "If you have software on-site, you're responsible for protecting yourself. Last year a customer got hit by a ransomware attack. Because they were a government supplier, it created serious issues."
Reconsidering Everything
Even before examining their internal systems, companies are looking at whether they can make their operations simpler. "The most successful manufacturers are looking to simplify before they look at ERP. They're asking, what products, what markets, and what suppliers do we need? Let's take a look at our operations," said Clarkson. "We have a client that sells in the outdoor market with a lot of SKUs. They're looking at the volume. They have onshore and offshore suppliers. They can't rely on the timing of deliveries offshore. Delivery times are up 30% to 40%. So they're looking at which of their SKUs make sense."
Examing operations can include looking at what customers are the most profitable and how the business model itself works. "We have a customer looking at their business from a GEO-management perspective. Who are my best customers and how am I rewarding them? The best customers could have a dedicated salesperson," said Clarkson. "There are things you can do to make sure the cost of the customer is aligned with the benefits from the customer. Disruptions cause companies to focus on the core business. What do you need to do to expand? We recommend that before making a change, manufacturers need to look at the underlying business model."
While the pandemic has forced change, many of the needed changes existed before the pandemic hit. "As they look at a problem, they have to ask whether it's pandemic related? Is the supply chain issue because of the pandemic?" said Clarkson. "They are taking a harder look at what they're doing, putting analytics around sales and operations. If the system is not what it should be, you might be accelerating a bad system."
Is Reshoring the Answer?
These days, looking at operations requires a hard look at where products are produced. "I don't have a client that isn't looking at reshoring. I think everyone is asking what should be reshored," said Clarkson. "We have some manufacturers who are looking at bringing production closer. I think you will see a lot of reshoring."
Reshoring questions grow as the problems associated with distant production locations pile up. "One of our groups is involved in site selection. What they're seeing is people are looking at where they want their manufacturing. Sites are a major capital project. There are transportation and labor considerations," said Clarkson. "One client says the shipping is showing up, but they never know what it is that will show up. The frustration level is building. A year ago a shipping container was $4,000 and now it's $20,000. You can't pass all those costs to your customers."
Companies are considering reshoring to solve multiple problems. "They're getting hit with so many economic things. They're used to being able to control things," said Clarkson. "Now they have the pandemic, they're getting hit with port problems, transportation, labor, even Brexit, all in the last 18 to 20 months. People are making harder decisions because the problems are greater than in the past."
Sign up for the Design News Daily newsletter.
You May Also Like
---
Sep 12, 2023
The Battery Show brings together engineers, business leaders, top-industry companies, and innovative thinkers to discover ground-breaking products and create powerful solutions for the future.
LEARN MORE