How Turnkey Automated Assembly Can Simplify Your Manufacturing Process
How Turnkey Automated Assembly Can Simplify Your Manufacturing Process
Turnkey automation and injection molding manufacturers specializing in end-to-end solutions are a sought-after resource, streamlining the go-to-market process.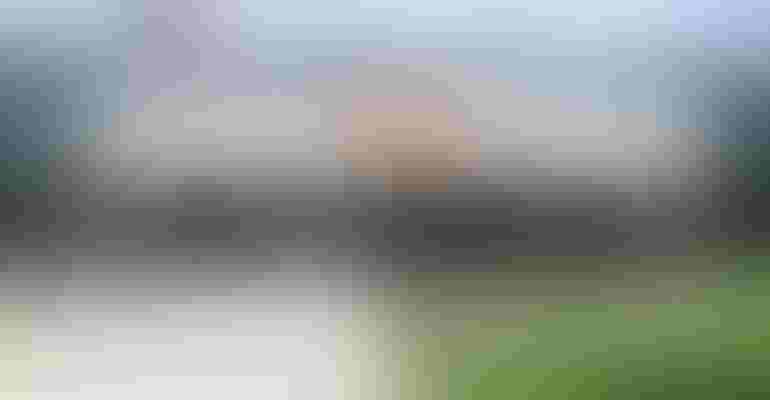 Image courtesy of Tessy Plastics
The infusion of technology into the medical field yields groundbreaking and life-saving medical devices, which, in turn, presents new considerations for manufacturers due to device development's increasing complexity and technical nature. That's where turnkey automated assembly can help simplify the manufacturing process.
While medical OEMs regularly seek to reduce costs and optimize functionality, the ever-changing regulatory landscape and challenges regarding component design, tooling development, and material selection present an uphill battle. In response, turnkey automation and injection molding manufacturers specializing in end-to-end solutions are a burgeoning and exceedingly sought-after resource, streamlining the go-to-market process.
One such company is Tessy, a custom contract manufacturer specializing in processing, complex assembly, precision tooling, and automation design and build. Showcasing their suite of capabilities that span a multitude of medical-focused markets, Tessy is a prominent exhibitor at Medical Design & Manufacturing (MD&M) Minneapolis, held this Wednesday and Thursday at the Minneapolis Convention Center.
I sat down with Judson Vann, vice president of sales and marketing at Tessy, to explore what the event's attendees have the opportunity to learn about at their booth. 
What industry challenges is Tessy Automation solving?
Vann: Tessy is fueled by challenges in the plastic injection molding and automated assembly space. We are continually advancing and never complacent in the work that we do. Discovering new technologies and applying them to the ever-changing manufacturing environment is key to our success. New technologies such as the latest material development, sustainability practices, process efficiencies, and product design and prototyping applications and tools are all areas that we are continuously improving.
Could you speak to Tessy's broad portfolio of capabilities that spans the medical, pharmaceutical & diagnostics, and consumer & consumer healthcare sectors?
Judson: Tessy has a wide range of capabilities in the Medical, Pharmaceutical & Diagnostics, and Consumer & Consumer healthcare industries through various applications. Specializing in complex, multi-component products requiring tight tolerances for medical devices is an area where we excel. Our ability to design and manufacture the product, the tooling, and the automated assembly allows us to take a project from a napkin sketch to full-scale production.
We have manufactured and assembled consumer products scaling from feminine care, hygiene, oral care, and beyond for more than 40 years. Taking our medical device expertise and applying it to consumer product manufacturing has allowed us to design and fabricate high cavitation molds and high-speed assembly lines for all of our consumer programs. Being able to utilize our capabilities across both industries makes us an expert in the plastic manufacturing sector.
What can attendees look forward to learning about at your booth?
Vann: Attendees can't miss the brand new Tessy booth at MD&M Minneapolis. The big orange booth has lots to offer with hundreds of product samples demonstrating our various capabilities – product design & development, rapid prototyping, tool design & build, medical automation design & build, plastic injection molding, complex medical device, consumer & consumer healthcare assembly. Speak to one of our experts from our R&D/engineering team to learn more about what we have to offer and how we can bring your project to fruition.
What excites you about connecting with your community in person this November?  
Vann: It is exciting to connect with our community in person this November after a long year and a half of virtual-focused business. Connecting in person allows everyone to communicate project status, business changes, and industry trends much more quickly. At Tessy, we value partnerships heavily with everyone we work with – customers, suppliers, and vendors. We are collaborative in our nature, and it means a lot to us when we can have face-to-face conversations.
Secure your pass here for MD&M Minneapolis to schedule a meeting with Vann and explore the robust expo floor comprised of four other connected industry events – MinnPack, ATX Minneapolis, D&M Minneapolis, and Plastec Minneapolis – at the Minneapolis Convention Center, November 3-4, 2021. 
Sign up for the Design News Daily newsletter.
You May Also Like
---
DesignCon 2024

Jan 30 - Feb 1, 2024
Jan 30 - Feb 1, 2024
DesignCon is the premier high-speed communications and system design conference and exposition, offering industry-critical engineering education in the heart of electronics innovation — Silicon Valley.
Learn More