NASA Awards $3.5 Billion Contract for Lunar Spacesuits
NASA Awards $3.5 Billion Contract for Lunar Spacesuits
Collins Aerospace and Axiom Space will compete to deliver suits through 2034.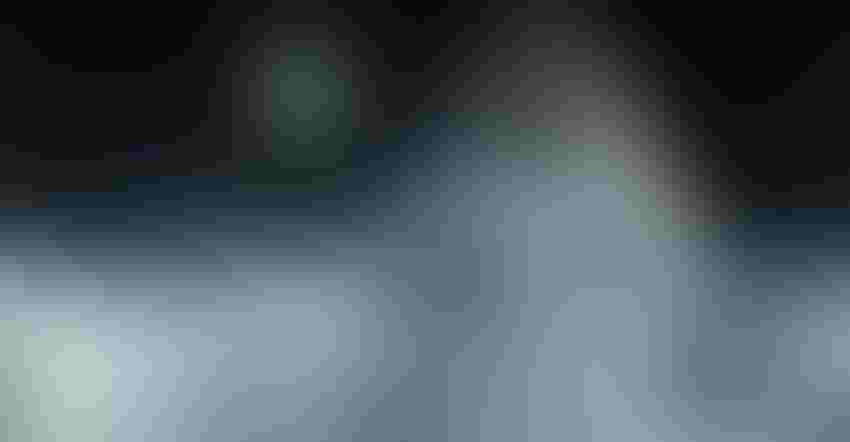 Image courtesy of Collins Aerospace
NASA has awarded indefinite delivery, indefinite quantity (IDIQ) contracts to Collins Aerospace and Axiom Space to provide "spacewalk services" for astronauts aboard Artemis lunar missions as well as for operations outside the International Space Station (ISS).
This curious terminology in the Exploration Extravehicular Activity Services (xEVAS) contract solicitation is because the contractors will own the suits that the astronauts wear, so NASA is only paying for the service of providing and maintaining the suits rather than their purchase.
"With these awards, NASA and our partners will develop advanced, reliable spacesuits that allow humans to explore the cosmos unlike ever before," said Vanessa Wyche, director of NASA's Johnson Space Center in Houston. "By partnering with industry, we are efficiently advancing the necessary technology to keep Americans on a path of successful discovery on the International Space Station and as we set our sights on exploring the lunar surface."
This new generation of suits is designed to be more flexible and comfortable for astronauts, with the modularity to mix and match suit components to better fit the variety of astronaut body sizes and types. Interestingly, the contract contains the ability for NASA to add suppliers later if another vendor subsequently offers even better technology.
NASA defined the technical and safety standards for the spacesuit and the chosen companies agreed to meet these key agency requirements. These commercial partners are responsible for designing, developing, qualifying, certifying, and producing spacesuits and support equipment for astronauts flying space station and Artemis missions.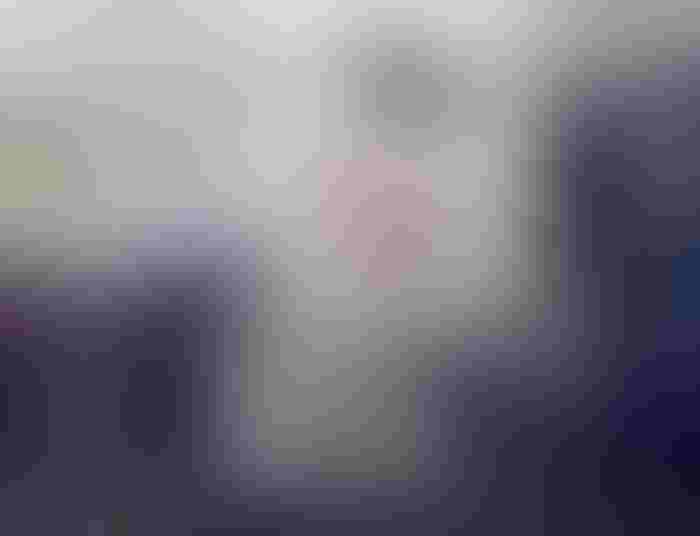 Collins Aerospace tests the mobility of its next-generation spacesuit.
Collins and its' contract partner ILC Dover are incumbents, as the companies that provided the Apollo moon space suits as well as NASA's current-generation suits used on the ISS. Their new suit has improved mobility and weighs less, which will keep wearers comfortable enough for longer mission times.
"We are excited to return to the Moon and build on our 50-year legacy of supplying EVA suits to NASA from the Apollo program to today on the International Space Station," said Patty Stoll, President of Space Systems at ILC Dover. "We look forward to partnering with NASA as their lunar spacesuit provider and inspiring the next generation through Artemis as we work to send the first woman and next man to the Moon."
Members of Axiom Space's Extravehicular Mobility Unit (AxEMU) work on building the next-generation spacesuit.
Axiom is a "new space" startup that was founded in Houston in 2016 and the company has partnered with a team of companies that includes KBR, Air-Lock, David Clark Company, Paragon Space Development Corporation, Sophic Synergistics, and A-P-T Research.
The company points out that its xEVAS suit is not only more flexible than the current suits, but that it also is designed to incorporate specialized tools for scientific opportunities in space. "Our innovative approach to xEVAS spacesuits provides NASA with an evolvable design that enables cost-efficient development, testing, training, deployment, and real-time operations to address a variety of EVA needs and operational scenarios for a range of customers, including NASA," said Michael Suffredini, Axiom Space's president and CEO.
"We are immensely pleased that NASA recognizes the value Axiom Space is providing across a range of human spaceflight activities, from our recent private astronaut mission to the ISS to the design and development of Axiom Station, and now to providing this critical system and associated services for astronauts in LEO and beyond," he continued.
Sign up for the Design News Daily newsletter.
You May Also Like
---
DesignCon 2024

Jan 30 - Feb 1, 2024
Jan 30 - Feb 1, 2024
DesignCon is the premier high-speed communications and system design conference and exposition, offering industry-critical engineering education in the heart of electronics innovation — Silicon Valley.
Learn More