Global Chip Shortage Is Impacting Hologic's Breast Imaging Business
Global Chip Shortage Is Impacting Hologic's Breast Imaging Business
Despite this supply chain disruption, however, the rest of Hologic's businesses are firing on all cylinders and more M&A is likely on the way.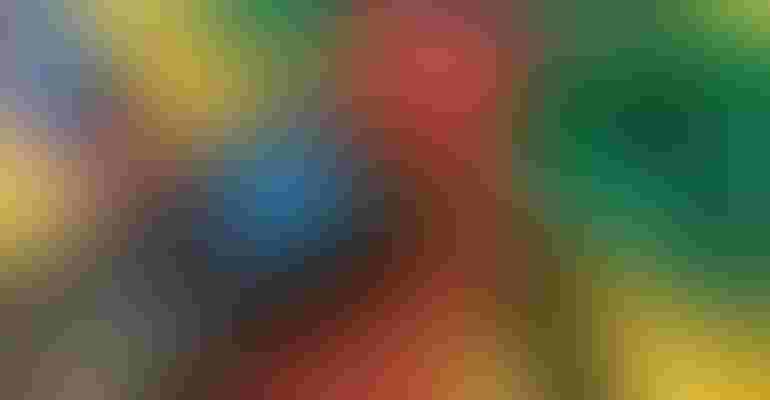 Image courtesy of Golib Golib Tolibov / Alamy Stock Photo
Supply chain disruptions have become more specific for Hologic in recent weeks, as the global chip shortage is impacting mammography and other imaging systems in the company's breast health division.
"Anybody that's looked around at supply chain issues, the semiconductor and chip issues have not gotten better," Steve MacMillan, Hologic's CEO, president, and chairman said during the company's first-quarter 2022 earnings call this week. "And you know, we're not totally sure exactly when that will fully work its way out."
Karleen Oberton, the company's CFO, said the chip shortage will temporarily lengthen delivery timelines for mammography systems.
"While we hope to mitigate these effects, for conservatism, we are estimating around $200 million of revenue will be pushed out of fiscal 2022," she said. "This includes up to $50 million headwind in our second quarter as we are proactively beginning to extend lead times of new units to preserve inventory and maintain service continuity for gantries already in the field. This headwind is purely a supply issue and not one of underlying demand, which remains strong."
Oberton further explained that Hologic has inventory to cover that $50 million of revenue shortfall, but the company is actively allocating to service for existing customers.
"Because that's the most important thing is that we've got inventory to keep that installed base up and running so that women can get back to screening,"
Despite the chip shortage, however, Hologic is significantly increasing its full year revenue outlook as its other businesses are doing so well.
"It's great we can absorb this, you know, what I'd call annoyance, right now when the rest of the businesses are firing," MacMillan said.
MacMillan said Hologic's base business is stronger with more diverse growth drivers than ever before. He also noted that demand for COVID testing is still generating a financial upside for the company. These strengths mean the company is well-positioned to generate strong results regardless of how various uncertainties evolve from the pandemic, supply chain disruption and the chip shortage, and healthcare utilization challenges.
"In other words, you can count on us to deliver in today's uncertain business environment," he said.
The fact that Hologic is able to absorb a $200 million revenue impact from the chip shortage without it hurting too much really speaks volumes to how far its come as a company.
"You think about that kind of a hit eight years ago would have been a big deal, even three or four years ago, would have been a very sizable knockdown punch," MacMillan said. "And now it's kind of an annoying little body blow that we know we'll work right through and set ourselves up to continue to win."
Expect Hologic's M&A spree to continue
Hologic, which was MD+DI editors' choice and readers' choice for Medtech Company of the Year last year, announced at least five acquisitions in 2021, positioning itself to become a diversified diagnostics leader long after the pandemic is behind us. 
Those acquisitions included Somatex Medical Technologies, Biotheranostics, Diagenode, Mobidiag Oy, and Bolder Surgical.
But if Oberton's comments during this week's call are any indication, Hologic's M&A spree is likely to continue in 2022.
"We believe our balance sheet is a significant advantage in times of market uncertainty," she said. "We continue to evaluate M&A that strategically fits well within our existing sales channels or the near adjacency."
Hologic had $1.4 billion of cash on its balance sheet at the end of the first quarter, and Oberton said the company's capital structure is as strong as it has ever been.
"And we intend to deploy our excess cash on division-led acquisitions, as well as share repurchases that improve our top and bottom-line growth rates," she said.
While Hologic's impressive performance in 2021 ($5.63 billion in total revenue, up 47% over 2020) was driven by COVID-19 test sales and a recovery of the women's health businesses, Oberton said Hologic saw notable growth even without counting revenue from COVID-related products.
Sign up for the Design News Daily newsletter.
You May Also Like
---
Sep 12, 2023
The Battery Show brings together engineers, business leaders, top-industry companies, and innovative thinkers to discover ground-breaking products and create powerful solutions for the future.
LEARN MORE