When you dig into the details of most engineering disasters, human error shows up again and again. Recently, the Swiss Federal Institute of Technology in Zurich analyzed 800 cases of structural failure in which 504 people were killed, 592 people injured, and millions of dollars of damage occurred. When engineers were at fault, the researchers classified the causes of the failure.
The following slides indicate the type of errors possible. The first four slides explain the conditions that caused disasters. The remaining eight slides show the results of the Swiss study, breaking down the human error by type.
Click on the image below to begin the slideshow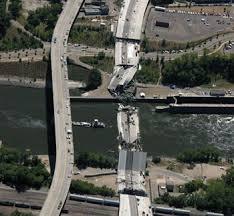 The I-35W Mississippi River bridge was an eight-lane, steel truss arch bridge that carried Interstate 35W across the Saint Anthony Falls of the Mississippi River in Minneapolis, Minn. During the evening rush hour on August 1, 2007, it collapsed, killing 13 people and injuring 145. The National Transportation Safety Board cited a design flaw as the likely cause of the collapse, noting that a too-thin gusset plate ripped along a line of rivets, and asserted that additional weight on the bridge at the time of the collapse contributed to the catastrophic failure.
(Source: umn.edu)

(The disaster image in each slide is for illustrative purposes only and does not necessarily correspond with the type of fault named on the slide.)

Rob Spiegel has covered automation and control for 15 years, 12 of them for Design News. Other topics he has covered include supply chain technology, alternative energy, and cyber security. For 10 years he was owner and publisher of the food magazine Chile Pepper.