Norway-based additive manufacturing (AM) company Norsk Titanium is building what it says is the first industrial-scale 3D printing plant in the world for making aerospace-grade metal components. Located in New York, the plant will begin with 20 Norsk Titanium machines that will produce 400 metric tons each year of aerospace-grade, structural titanium parts.
The company has made a name by developing an AM technology to lower the cost of aerospace-grade, structural components made of titanium. Compared to components made with traditional forging and billet techniques, components made with its patented Rapid Plasma Deposition (RPD) technology are equally strong, but cost 30% to 75% less. They also have less material waste and require less finishing, according to the company fact sheet.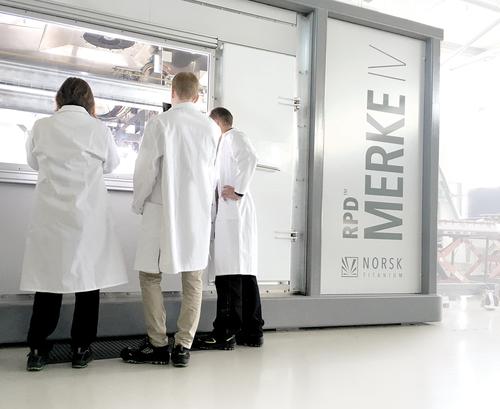 The State of New York has funded the purchase of 20 Norsk Titanium industrial production-grade MERKE IV Rapid Plasma Deposition machines for a new plant that will produce commercial aerospace-grade parts.
(Source: Norsk Titanium)
The new plant's 20 MERKE IV RPD machines are the full-production, fourth-generation machines implementing the company's technology, which it has been developing since 2007. They have recently been qualified to TRL 8 (flight-qualified) at major aircraft manufacturers to produce commercial, structural, aerospace-grade components using titanium. Airframe and engine programs in particular are targeted at aerospace manufacturers for using RPD technology to cut costs and lead times.
The State of New York placed the order for the first 20 machines in the new plant, a subsidiary of Norsk Titanium US. The plant will be located in Plattsburgh, NY, and is slated to open by the end of next year. The state is providing $125 million, and Norsk Titanium US will provide additional funding that brings the total investment to $1 billion over the plant's initial 10-year operations period. That will include purchase of an additional 20 MERKE IV machines with an additional annual capacity of 400 metric tons. The plant will kick off "a new phase of on-demand, near-net-shape manufacturing that sets a new benchmark of efficiency and customer responsiveness," said Norsk Titanium president & chief executive officer, Warren M. Boley.
In the robotic RPD process titanium wire is melted in an inert argon gas environment and monitored 2,000 times per second for quality assurance. Parts are completed by finish machining centers, which each produce 22 metric tons of aerospace-grade components. This is done up to 75% faster than required for legacy forged parts, which take months or years to develop and produce. The MERKE IV was publicly unveiled for the first time at this year's Farnborough International Airshow July 11-15, where Norsk Titanium exhibited a full-scale mock-up in its booth.
---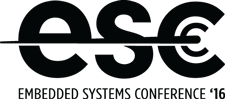 3D Printing's Brave New World. Ann Thryft will lead a panel discussion on one of the hottest topics in manufacturing: 3D printing. Come hear "3D Printing: The Brave New World of Manufacturing" at the Embedded Systems Conference. Sept. 21-22, 2016 in Minneapolis. Register here for the event, hosted by Design News' parent company UBM.

---
Ann R. Thryft is senior technical editor, materials & assembly, for Design News. She's been writing about manufacturing- and electronics-related technologies for 28 years, covering manufacturing materials & processes, alternative energy, machine vision, and all kinds of communications.