Diving into STMicroelectronics Microcontrollers
Diving into STMicroelectronics Microcontrollers
This one-hour daily Design News Continuing Education Course explores IoT device prototyping with STMicroelectronics NUCLEO development boards.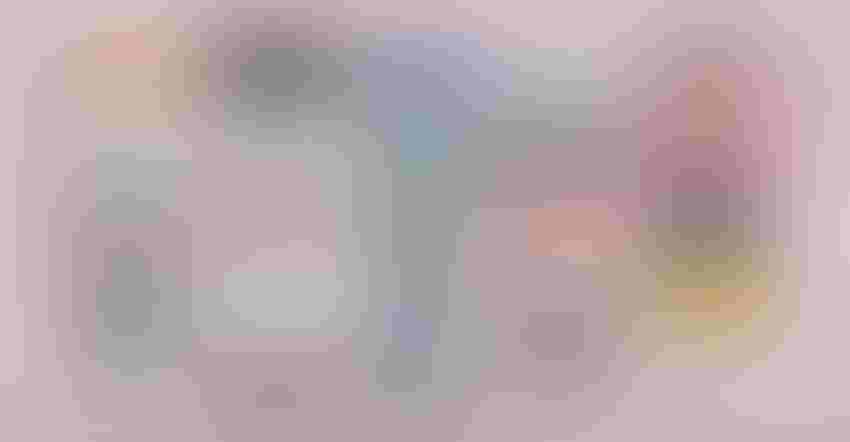 Here's an opportunity to learn everything you need to know about the STMicroelectronics STM32MP1 series of microprocessors. The five-day class, IoT Device Prototyping with STMicroelectronics, meets one hour per day, from March 28 through April 1 at 2:00 pm Eastern.
Each lecture will describe how to build and code custom implementations of various IoT devices using inexpensive STMicroelectronics Nucleo Development Boards. All of the IoT application firmware will be created using the C programming language and STM32CubeIDE.
You can also earn IEEE Professional Development Hours for participating. If you are not able to attend the class schedule, the course will be available on-demand.
Meet the STMicroelectronics' STM32G and STM32U Series of Microcontrollers
The STM32U5 series offers advanced power-saving microcontrollers, based on Arm® Cortex®-M33 to meet the most demanding power/performance requirements for smart applications, including wearables, personal medical devices, home automation, and industrial sensors.
Offering up to 2 Mbytes of Flash (dual bank) memory and 786 Kbytes of SRAM, the STM32U5 series of microcontrollers takes performance to the next level.
The STM32U5 offers a large portfolio with 8 packages (from 48 to 169 pins) and supports up to 125°C ambient temperature.
Meer Out Instructor Fred Eady
The instructor, Fred Eady, is the owner of EDTP Electronics. He is also the principal engineer at the Georgia branch of Ongoing Systems LLC. Eady established his company in 1988. During that time, Eady has written thousands of magazine articles, including all of the major electronic magazines from Radio Electronics and Electronics Now to Nuts and Volts, Servo, MicroComputer Journal, and Circuit Cellar. Eady has also written feature articles for Design News.
He has authored four books and contributed to a fifth. He currently works as a PIC microcontroller consultant and is a Microchip Authorized Design Partner. Fred's expertise also extends into the ARM community where he is a hardware and firmware design consultant. His customers include aerospace companies, machine shops, specialty startup companies, medical machine manufacturers, coin-operated device businesses, and various other research and development companies.
So sign up for this free course and earn your IEEE professional development hours. Click the link to enroll: IoT Device Prototyping with STMicroelectronics.
Sign up for the Design News Daily newsletter.
You May Also Like
---
DesignCon 2024

Jan 30 - Feb 1, 2024
Jan 30 - Feb 1, 2024
DesignCon is the premier high-speed communications and system design conference and exposition, offering industry-critical engineering education in the heart of electronics innovation — Silicon Valley.
Learn More