See Rivian's EV Manufacturing Line in Action
See Rivian's EV Manufacturing Line in Action
Rivian says that its Normal, Illinois plant is on track to build 25,000 EVs in 2022. Take a look at how they're doing it.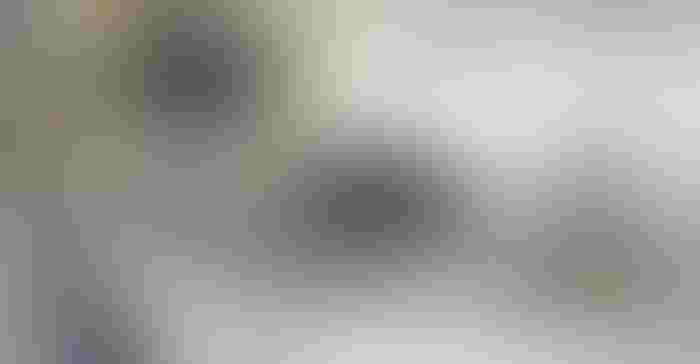 A Rivian R1T electric pickup truck's body is lowered onto its chassis.Image courtesy of Rivian
Rivian, builder of the fabulous R1T electric pickup truck and R1S crossover SUV, has the enviable problem of too many customers. The company says it has more than 90,000 preorders for its consumer vehicles and an intial order of 100,000 commercial delivery vans from Amazon.
But the company says its factory will build 25,000 vehicles this year, which means many of these customers will be waiting for a while. However, production speed is increasing, as the company reports that it assembled about 5,000 vehicles as of May, when it reaffirmed its expecation that it will build 25,000 this year.
Rivian described the situation in its letter to shareholders:
"Our top priority for 2022 remains ramping production in our Normal, Illinois production facility. During a pandemic and in the context of a highly constrained global supply chain, our team has introduced four different models across two vehicle platforms and produced ~5,000 vehicles since the start of production. Our manufacturing shops are demonstrating strong performance as our weekly production rates continue to climb when not constrained by supply chain limitations."
"This production ramp requires our equipment, people, systems, and supply chain to operate in unison. Our team is progressing well as we prepare to introduce a second shift toward the middle of this year. Given the component constraints that have been limiting us to date, we have used more of a batch or burst build process to validate that our processes, systems, and equipment are achieving the intended cycle times. Since the beginning of the year, the demonstrated sustained production rate of our production lines has tripled."
"Supply chain continues to be the bottleneck of our production. This challenge has continued across a small handful of technical components such as semiconductors, as well as a few non-semiconductor components. Since March 31, 2022, we have been forced to stop production for longer periods than anticipated, resulting in approximately a quarter of the planned production time being lost due to supplier constraints. Encouragingly, as we demonstrate our production ramp, our suppliers are leaning in to help ensure we can achieve our targets."
"The parallel development and production of our R1 and Electric Delivery Van vehicles continue to yield synergies as we take learnings from one program and apply them to the others. As R1S production progress continues, we have used the periods of supply constraints and resulting line shutdowns to refine the processes and equipment for R1S. We continue to ramp R1S into our production line and are actively making deliveries of this vehicle."
"Our EDV production line is benefiting from the learnings from our R1 ramp. Our work integrating the EDV with Amazon's operations has continued to go well, and we are now ramping production and deliveries of the EDV 700 to Amazon."
Sign up for the Design News Daily newsletter.
You May Also Like
---
DesignCon 2024

Jan 30 - Feb 1, 2024
Jan 30 - Feb 1, 2024
DesignCon is the premier high-speed communications and system design conference and exposition, offering industry-critical engineering education in the heart of electronics innovation — Silicon Valley.
Learn More