Rivian Ushers in the Age of Electric Pickup Trucks With the Impressive R1T
Rivian Ushers in the Age of Electric Pickup Trucks With the Impressive R1T
Using an electric motor for each wheel, the Rivian R1T offers more than 400 miles of electric driving range with more than 800 horsepower.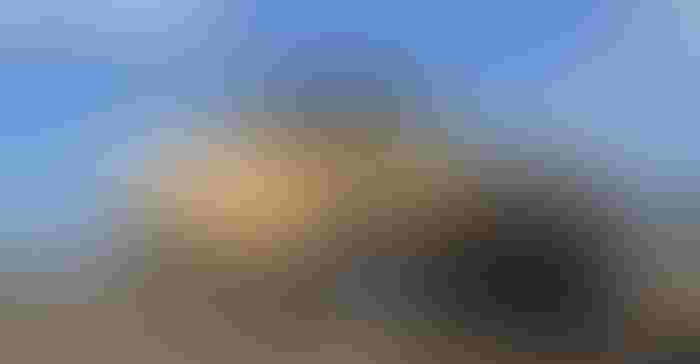 While Tesla has grabbed headlines showing off the ambitiously styled Cybertruck, General Motors has amazed with its planned Hummer EV's four-wheel steering, and Ford has pocketed orders by the thousands for its F-150 Lightning electric pickup, startup Rivian has quietly slipped past them all, delivering the first all-electric full-size pickup to market.
The R1T (which will be accompanied later by the R1S full-size SUV) delivers on the promise hyped by its rivals, but unlike those other trucks, it is rolling off the assembly line at Rivian's Normal, Ill. factory and into customers driveways today.
We've been able to put the R1T through its paces climbing the mountains around Breckenridge, Colorado, where the truck's electric drivetrain not only demonstrated its superior off-road traction management, but also its immunity to the effects of thin air that would sap a combustion vehicle's power at the 12,600-foot summit we climbed.
Rivian, which was founded in 2008, initially planned to build sport coupes, but seeing the popularity of pickup trucks and SUVs, pivoted to America's largest market segment for its planned vehicles. Our off-road drive confirmed that electric power is not only more effective at doling out power exactly where it is needed when scrambling up a rock-strewn climb, its serene power delivery also produces less noise, heat, and drama than a combustion-powered Jeep Wrangler or Ford Bronco would.
As with our drive in the hybrid-electric Wrangler 4xe, we found that driving remote trails with silent electric power provides an experience nearly like hiking, and we snuck up on and spooked a fox while driving to prove it. And while hiking might sometimes be more fun, at 12,600 feet, it is probably just as well to let the truck do the work.
The Rivian has three off-road driving modes to help optimize the suspension, steering, and traction control for the conditions at hand. They are Off-Road Auto, Rock Crawl, and Rally, and each changes the ride height, throttle response, and power delivery to target those conditions.
On the road, the R1T is perhaps even more of a revelation. There, it has All-Purpose, Sport, Conserve, and Tow drive modes. The truck employs the same Tenneco cross-linked hydraulic damper system used by McLaren supercars (with some changes for off-roading), and the system that works so well on sports cars provides nothing short of miraculous results in a truck
Not only do the dampers contribute to the R1T's off-road ability, but by adjusting them every 5 milliseconds, the truck's on-road comfort and handling are astonishing. Sport mode stiffens the suspension for maximum handling, but we found that the All-Purpose setting delivers practically the same handling without the ride quality sacrifice of Sport.
Conserve saves battery power when the truck is running low, and Tow is for using the R1T's 11,000-lb. towing capacity.
Towing would quickly sap the truck's EPA-rated 314-mile driving range, though we found the truck has more than enough range when driving without a heavy trailer.
Base price for the R1T is $67,500, and our tested Adventure trim model lists for $73,000. Average price for a pickup truck in 2021 is $55,600, so the EV premium here is not that much. We expect that factory to be running at full speed to meet demand for the R1T.
Sign up for the Design News Daily newsletter.
You May Also Like
---
DesignCon 2024

Jan 30 - Feb 1, 2024
Jan 30 - Feb 1, 2024
DesignCon is the premier high-speed communications and system design conference and exposition, offering industry-critical engineering education in the heart of electronics innovation — Silicon Valley.
Learn More