Audio engineering students can take advantage of a new scholarship from the Audio Engineering Society Educational Foundation sponsored by Audio Precision in honor of the late Tom Kite (pictured), an active AES member for many years who made numerous contributions to the field.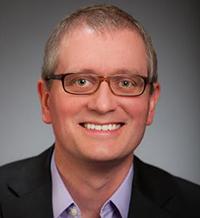 "Advancing Audio -- The Tom Kite Scholarship" is being offered to graduate-student AES members who have a passion for advancing audio through innovation and technology development, the organization said. Students interested in the scholarship can send applications to the AES office, which must receive them by May 15, 2016.
Kite played a key role in establishing and revising digital audio standards during his years in the AES Standards working group on Digital Audio Measurement Techniques, according to AES.
He also had a 16-year career at Audio Precision, joining the company in 1999 as DSP engineer. Audio Precision offers high-performance audio analyzer instruments and applications to help engineers design and manufacture consumer, professional, and industrial audio products. At the company Kite worked his way up to the vice president of engineering role in 2008, where he oversaw all aspects of the company's engineering efforts until late 2015 while continuing to maintain responsibilities as system architect, product planner, and DSP coder.
At AES, Kite contributed substantially to the revision of AES-6id, "Personal computer audio quality measurements," which was published in 2006. He also chaired SC-02-01 to push through a major revision of AES17, "Measurement of digital audio equipment." Kite and the group completed the latter project, though he passed away before seeing its publication in September 2015.
Fellow AES members remember Kite for his passion for learning and teaching, as well as his eternal optimism even in the face of adversity. To establish a scholarship in his name serves a dual purpose -- it honors Kite as well as benefits students of audio engineering, said Dave Schmoldt, Audio Precision CEO, in a press release.
"Tom was devoted to innovation in audio test and measurement, as well as to the advancement of education," he said. "Sponsoring an Audio Engineering Society scholarship in his name is a natural way for AP to honor Tom's legacy and benefit future generations in a field that Tom so deeply cared about."
READ MORE ARTICLES ON AUDIO ENGINEERING:
Since its formation in 1984, AES has encouraged the entry of promising students into that field. The foundation has awarded grants for graduate studies to hundreds of applicants worldwide, many of whom have gone on to prominent and successful careers in the industry, according to the organization.
"The AES Educational Foundation is honored to offer this Audio Precision Scholarship named for Tom Kite, a much admired and respected member of AES," said Don Puluse, president of the AES Educational Foundation. "This grant will preserve Tom's legacy and support innovative AES graduate students interested in advancing research in audio measurement, analysis, or perception."
Elizabeth Montalbano is a freelance writer who has written about technology and culture for more than 15 years. She has lived and worked as a professional journalist in Phoenix, San Francisco, and New York City. In her free time she enjoys surfing, traveling, music, yoga, and cooking. She currently resides in a village on the southwest coast of Portugal.
Like reading Design News? Then have our content delivered to your inbox every day by registering with DesignNews.com and signing up for Design News Daily plus our other e-newsletters. Register here!

Design engineers and professionals, the West Coast's most important design, innovation, and manufacturing event, Pacific Design & Manufacturing, is taking place in Anaheim, Feb. 9-11, 2016. A Design News event, Pacific Design & Manufacturing is your chance to meet qualified suppliers, get hands-on access to the latest technologies, be informed from a world-class conference program, and expand your network. (You might even meet a Design News editor.) Learn more about Pacific Design & Manufacturing here.