Innovators working with an effort called Project Escher at design software firm Autodesk recently told Design News they will soon release a new software product that should greatly increase the performance of 3D printing. The new solution applies a parallel processing model to 3D printing, by supporting a new type of hardware that engages multiple nozzles to produce a single item.
Project Escher seeks to address the persistent problems of speed and scale in additive manufacturing. Until now, 3D printing has been limited by the amount of material that can be extruded from a single nozzle programmed to reproduce a solid model in physical form.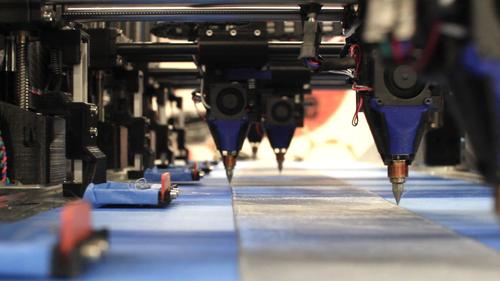 Corey Bloome, hardware lead for Project Escher, said in an interview that the new Autodesk product applies parallel processing, not precisely in the sense of parallel computing, but "in an analogous way, in that you have all the print heads working side by side at the same thing. It's not computer parallel processing, it's manufacturing parallel processing."
In parallel computing, a computational task is accelerated by breaking it down into a number of subtasks that are handled by separate processors or other elements. Escher's 3D-printing solution uses a similar model to break a job down into separate toolpaths that can be handled collaboratively by multiple print heads on a single machine.
The team working on Escher has taken its innovation through the proof-of-concept stage and has demonstrated the new technology for the commonly used FDM (fused deposition modeling) printing method. However, the Escher software is also intended for use with other manufacturing methods, both additive and subtractive. Describing the software, Bloome said, "We have an architecture that we call conductive player, where every bot is essentially a discrete entity. We have a computer that we're calling a conductor, and the conductor is sending out jobs and coordinating what each member of the orchestra is doing."
---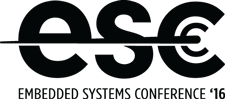 3D Printing's Brave New World. Ann Thryft will lead a panel discussion on one of the hottest topics in manufacturing: 3D printing. Come hear "3D Printing: The Brave New World of Manufacturing" at the Embedded Systems Conference, Sept. 21-22, 2016 in Minneapolis. Register here for the event, hosted by Design News' parent company, UBM.

---
In 2014, Autodesk released its own 3D printer called Ember. Ember is based on open-source technologies, including hardware, firmware, software, electronics, and materials. Escher, on the other hand, is a software-only effort. In a video from Autodesk, research scientist Andreas Bastian said that progress in the 3D printing field has been held back by "an undue focus on the actual hardware, and a lot of the software has been kind of left behind." Escher, he said, enables "collaborative fabrication between a number of tools to describe [the] geometry in parallel, and when you ... parallelize fabrication, it dramatically reduces the time and cost of a lot of these challenges."
Bloome believes Autodesk's focus on software rather than hardware is the key to the future of additive manufacturing. "This parallel processing technology doesn't really care what you're extruding," he told us. For example, he said, 3D printing could be used to build concrete structures or food products. "The software doesn't care what the medium is."
READ MORE ABOUT 3D PRINTING:
With sophisticated software control systems, said Bloome, additive manufacturing could be used to produce complex, multi-material products, such as electronics. "You could build a big assembly that included circuits, components, and wiring. Then combine that with pick-and-place. You could make a part out of primary materials, then lay down conductive paths on top of that. Eventually you could build very complex, highly functional assemblies made on a single machine."
Bloome commented that the software-first sequence turns the normal go-to-market process on its head. "In the interaction between hardware and software," he said, "the normal development is to build the hardware and then the software to go with it. In this case, we've actually developed the software, and then the hardware manufacturers are building the machines to go with it."
Autodesk is in process of licensing its new software to hardware manufacturers. Kimberley Losey, product marketing manager for Project Escher, told Design News that "third-party manufacturers will be bringing machines to market to work with this technology." Losey declined to reveal the ultimate name of the Autodesk software product or to name the hardware companies that will be licensing the software, but she said, "we will be prepared to make an announcement later this summer or this fall."
[image via Autodesk]
Al Bredenberg is a writer, analyst, consultant, and communicator. He writes about technology, design, innovation, management, and sustainable business, and specializes in investigating and explaining complex topics. He holds a master's degree in organization and management from Antioch University New England. He has served as an editor for print and online content and currently serves as senior analyst at the Institute for Innovation in Large Organizations.