Supply Chain a Key Concern in Battery Show Keynotes
Supply Chain a Key Concern in Battery Show Keynotes
Speakers cite issues of materials availability, manufacturing capacity as more EVs come onstream.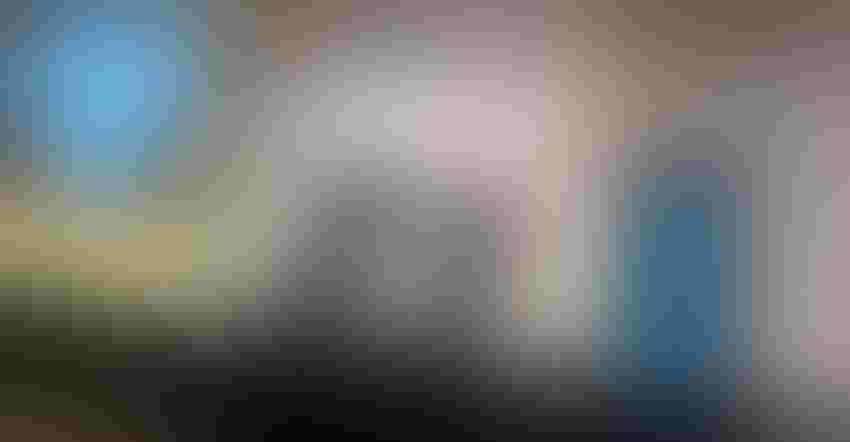 Speakers Bob Galyen and James Frith during a morning keynote session Tuesday at the Battery Show in Novi, MI.
Image courtesy of Spencer Chin
The overriding theme during the first day of the Battery Show in Novi, MI, this year had nothing to do with which battery chemistries would win over the battery marketplace or when EVs (electric vehicles) would become a reality. It has everything to do with how and when the U.S. will be able to harness enough raw materials, and whether we can manufacture these materials into energy storage systems in a timely manner.
After years of promise, EVs are entering the mainstream as more manufacturers expand their offerings and announce ambitious plans to electrify their fleets over the next years. The onslaught of EVs is likely to gain traction as concerns over greenhouse gas emissions and recently approved energy initiatives prompt automakers globally to further ramp up development efforts.
Deficits Abound
Some of these issues were highlighted in the introductory keynote by Bob Galyen, Battery Show conference chairman and battery industry veteran. He rattled off a growing list of supply-chain hurdles, including a dearth of cell-level capacity, insufficient raw material capacity, a lack of processing capacity, and recycling issues.
Even if investments were increased, the issues would not be solved overnight. "It takes ten years to get a new mine operating," Galyen told the audience, citing issues such as regulatory approvals and environmental concerns. And, even building a new battery plant could take longer due to supply-chain issues that didn't necessarily relate directly to batteries. "There are delays in construction due to the availability and cost of materials, including roofing materials."
The move toward electric vehicles also dictates changes in training and education, Galyen noted. "How do you how do educate those who worked in internal combustion engines to work on electric vehicles?" he asked.
A second speaker in the introductory keynote, James Frith, Principal at Volta Energy Technologies, said the issue of raw materials shortages, as well as prices, was not only a problem in U.S. but also in Europe. "We are now starting to see companies establish refining capacity in Europe."
Frith added that one key challenge for both the U.S. and Europe would be to deal with global supply-chain issues revolving around a dependence on China, which has greater materials processing and manufacturing capacity.
Battery Production Lagging
Those issues were explored in detail in a following keynote session on U.S. Department of Energy efforts to bolster the U.S. supply-chain for lithium batteries. Anthony Burrell, Head of Energy Storage at National Renewable Energy Laboratory, noted that the U.S. produces only 0.7% of cathodes and 0.6% of anodes, while China produces 63 and 84% respectively. "The U.S. does not do much mineral processing. It is expensive to do this in an established country, this is a global and not just a U.S. issue. We are going to bring back mineral processing to the U.S., but it will require new methods and approaches."
Recycling could potentially alleviate some concerns over materials shortages, Burrell added. "The U.S. lags other markets in lithium battery recycling, with less than 5% of Li-ion batteries getting recycled each year. Recycling has the protnetial to supply significant quantities of key material for the domestic lithium battery supply chain and reduce cost and energy needs."
Burrell expressed hope that recent passage of the Bipartisan Infrastructure Law will benefit the supply-chain initiatives. About $3.16 billion in funding will be allocated to bolster domestic battery manufacturing and supply chains, he noted.
Spencer Chin is a Senior Editor for Design News covering the electronics beat. He has many years of experience covering developments in components, semiconductors, subsystems, power, and other facets of electronics from both a business/supply-chain and technology perspective. He can be reached at [email protected].
Sign up for the Design News Daily newsletter.
You May Also Like
---
Sep 12, 2023
The Battery Show brings together engineers, business leaders, top-industry companies, and innovative thinkers to discover ground-breaking products and create powerful solutions for the future.
LEARN MORE