All Things Batteries & More at the Battery Show
All Things Batteries & More at the Battery Show
Battery technologies, applications, and related industry issues come together at the Battery Show in Novi, Michigan, September 13 through 15.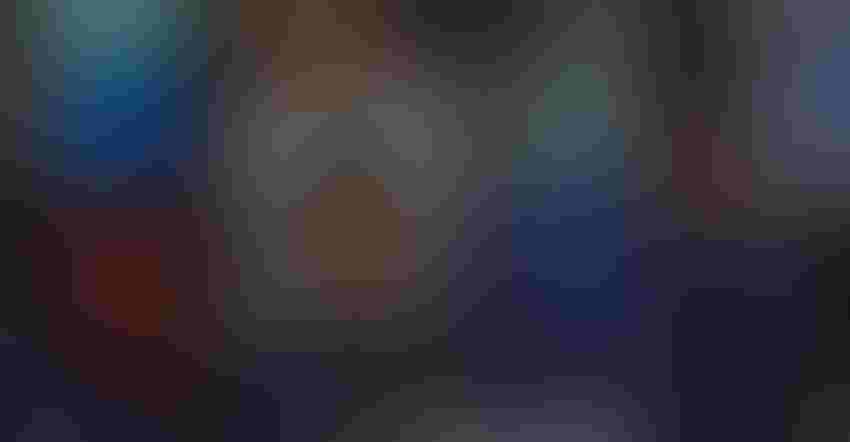 The Battery Show will take place at the Suburban Collection Showplace in Novi, MI, from September 13 through 15.
Image courtesy of Informa
Batteries of all shapes and sizes will be on display at the Battery Show, taking place at the Suburban Collection Showplace in Novi, MI, from September 13 through 15. Not only will the latest products and technologies be discussed in numerous presentations and at numerous exhibit booths, so will key issues related to supply-chain challenges and manufacturing, as many industries increasingly rely on batteries to drive vehicles, back up servers, and provide power to portable and wireless products.
The Battery Show, sponsored by Informa, will feature a full array of keynotes and leaders' roundtable discussions, educational workshops, technical sessions and panels, and even a series of "lightning talks" with rapid-fire presentations followed by question and answer periods. And of course, dozens of exhibitors will show their products in the show floor.
Keynote Sessions
The Show's keynote sessions cover some of the most crucial issues facing the battery market. On Tuesday, September 13, the battery supply chain takes center stage in two of the keynote presentations. The plenery keynote, "Outlining the DOE Efforts to Support the Growth of the US Supply Chain for Lithium-based Batteries, discusses R&D activities and the US Li-based ecosystem to meet the challenges of the growing global Li-ion battery market. A leader's roundtable session following this keynote will examine current efforts by public and private companies to develop a US supply chain for Li-ion battery technology.
Electric vehicles, a key area of battery development, will take center stage in several keynotes Wednesday, September 14. In the first keynote titled "Outlining How GM's Battery Technology will be Used Beyond Vehicles to Support an All-Electric Future,"  General Motors will discuss its efforts to leverage its battery technology beyond its future electric vehicles.  GM's rival Ford will presents its own EV development efforts in the following keynote titled, "Optimising EVs for a More Sustainable Future."
The leader's roundtable following these keynotes, titled "Ramping Up Production: The Rise of the Gigafactory," will examine the challenges of developing massive U.S. factories to meet electric vehicle battery needs, examining factors such as government policy, sustainability, and energy and raw materials supplies.
One concern among battery makers and users is the availability of raw materials for not only existing but emerging battery chemistries. A Tuesday afternoon panel session titled "Raw Materials Availability, Costs, and Pricing," will examine how the availability and price of materials could impact battery chemistries, as well as material sources and the potential for future investments in battery materials. The sustainability of global raw material procurement will also be examined.
Solid State Batteries
On the technology front, a Wednesday afternoon session will look at solid-state batteries. A session titled "New Reality: Solid State High Power Batteries" will look at GM's development of a high-power 12V/48V Solid-State Battery (SSB) using advanced materials in a bipolar configuration with gel-assisted oxide solid-state electrolyte. The battery is already proving itself reliable and safe at underhood temperatures and has high power to start today's high compression engines, even at -18◦C.
Solid state batteries will be just one topic in a Wednesday panel session titled "Battery Energy Storage in the Distributed Energy Network." The discussion will the technical challenges of deploying batteries for energy storage, including utilities requirements, safety, sustainability, and commercialization.
With hybrid-electric and fully electric vehicles becoming more common, an emerging problem in the years ahead will be the recycling and disposal of spent vehicles. A Thursday afternoon panel session titled "Effective Strategies for EV Battery Re-use in Energy Storage" will discuss future opportunities to repurpose end-of-life electric vehicle batteries for new energy storage solutions, and evaluate solutions for battery reuse in electric grid systems.
Sustainability is also the focus of a Wednesday afternoon panel titled "Establishing a Sustainable and Profitable Recycling Economy for Battery Materials in North America." The panelists will evaluate current recycling technologies in terms of recovery, efficiency, and energy use; examine requirements for an efficient recycling infrastructure; look at key stakeholders in recycling; and talk about both U.S. and global regulation to drive sustainability and recycling efforts.
Products on Display
A host of products will be shown on the exhibit floor during the show. Here is a small sampling of the many products on display:
-American Battery Solutions (Booth 2805) will unveil its Alliance Intelligent Battery Series I24V-3.0 battery pack, which are designed as scalable building blocks for Li-ion batteries. They are designed as drop-in retrofits of lead acid-batteries in motive power applications.
-Also in Li-ion batteries, Inventus Power (Booth 2311) will show its M-48V60-TRX-HD PROTRXion™ Li-ion Battery, Designed for high-power applications such as low-speed electric vehicles, material handling equipment, aerial work platforms, construction vehicles, and lawn and garden equipment. Supporting up to 400 A peak power and 120 A continuous power, this automotive-grade battery offers reportedly the highest discharge capabilities for any battery under 50 lb.
-Isabellenhuette USA will show a compact high precision current measurement device, built on a platform concept where functional components can be added to adapt to many different use cases.  Applications include hybrid and full electric vehicle drives, stationary energy storage systems, uninterruptable power supply (UPS) systems, and battery and storage-based applications. The device has a nominal current measurement range of ±1.000 A.
Spencer Chin is a Senior Editor for Design News covering the electronics beat. He has many years of experience covering developments in components, semiconductors, subsystems, power, and other facets of electronics from both a business/supply-chain and technology perspective. He can be reached at [email protected].
Sign up for the Design News Daily newsletter.
You May Also Like
---
Sep 12, 2023
The Battery Show brings together engineers, business leaders, top-industry companies, and innovative thinkers to discover ground-breaking products and create powerful solutions for the future.
LEARN MORE