Toyota Cabin Awareness Targets Child Heat Deaths with Radar
Toyota Cabin Awareness Targets Child Heat Deaths with Radar
Toyota finds that mm-wave radar is a practical solution for vehicle occupant detection.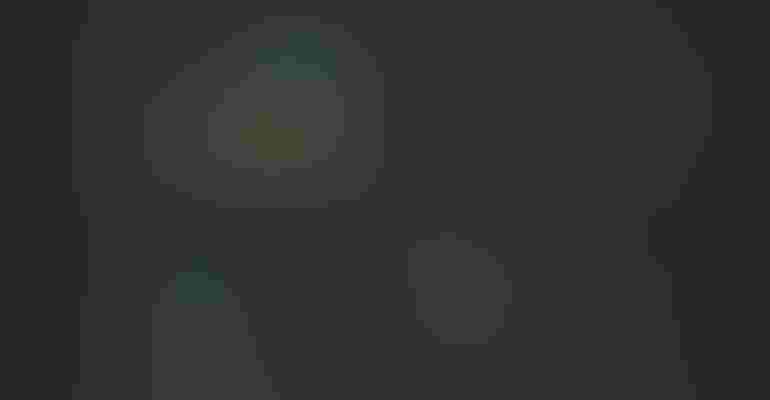 Toyota's Toyota Connected North America (TCNA) subsidiary is the company's independent software and innovation center of excellence that is tasked with taking on Silicon Valley-type tasks for the automaker.
So it is perhaps no surprise that the company employed a Silicon Valley activity to address the problem of children and pets who become trapped in cars. TCNA managing engineer Simon Roberts hosted a 36-hour hackathon for engineers to brainstorm solutions to the problem of detecting children and animals in cars and notifying drivers so that they can be rescued before the car gets hot inside.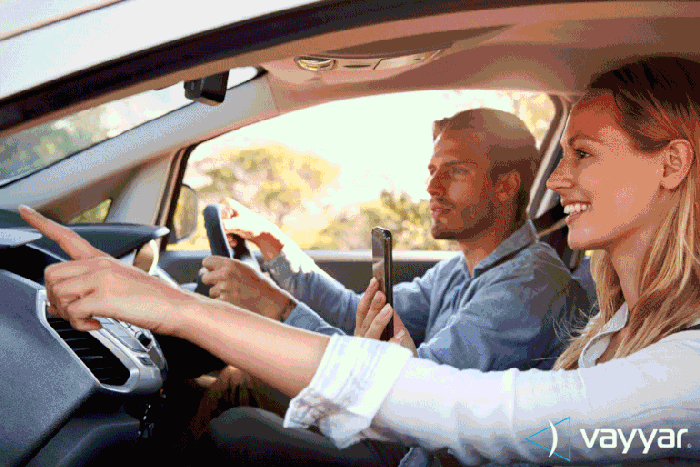 The result is Toyota's Cabin Awareness concept, which relies on a Vayyar mm-wave radar sensor to detect the presence of living things through the micro-movement of their heartbeats and respiration. That's the detection portion of the concept, and Toyota uses its Toyota Connected services to relay that information immediately to the driver, and others too if necessary.
The 4-D radar sensor mounts on the underside of the car's roof, out of sight behind the headliner fabric, where it has a bird's eye view of the entire cabin. From there the radar can detect the movement of living things inside the car, whether they are in the seats, footwells, or the cargo area of SUVs and vans. Toyota demonstrated the concept in one of its Sienna family vans. It even spots kids who are covered with a blanket.
Toyota came upon this solution when Roberts spotted the Vayyar sensor at the Consumer Electronics Show. Radar has key advantages over other occupant sensor solutions, such as weight sensors, which can be prone to false alerts and mis-detects, cameras limited by blind spots, or other radar system types that have a more limited range of passenger detection.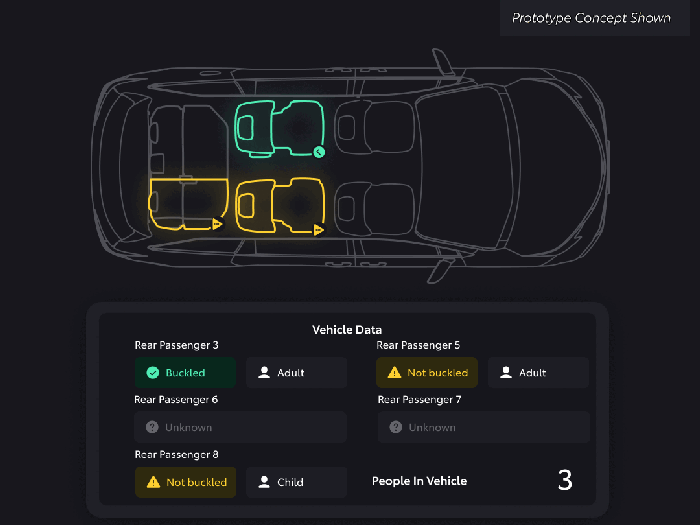 "The key difference with this system is the improved resolution and accuracy, full-cabin detection and scope of functionality Cabin Awareness provides," Roberts. "With the precision of these sensors, we're designing Cabin Awareness with the aim of reducing false positives and false negatives."
According to Toyota, because of its exceptionally dense point cloud imaging, Vayyar's high-resolution, single-chip, 4D imaging radar is the only solution on the market that can monitor an entire vehicle cabin with a single sensor.
Nonprofit Kids and Cars reports that in the U.S. last year, 23 children died from heat stroke after being left in vehicles. And about a quarter of those kids who die in a hot car weren't there when the driver got out. The inside of a car can get up to 125° F in minutes even when the outside temperature is as low as 60° F. and children's body temperatures rise three to five times faster than adults. That means that inside a vehicle during the summer, the inside cabin temperature can reach levels dangerous to kids in just 10 minutes.
When the request for a solution to the problem of child heat deaths in cars came down from senior management, Roberts organized the Toyota Connected Hackathon, a 36-hour innovation event in 2019 that challenged teams of software designers and engineers to ideate, develop and test real-world solutions. This winning idea quickly grew support following the Hackathon, allowing Roberts to assemble a team of engineers and further develop the technology.
At that time, Toyota's vehicles lacked appropriate electrical infrastructure and power management to be able to provide an effective system, according to group vice president, CTO, and chief data officer Brian Kursar. "They said, 'Do we have technology available in the car that can do something about this problem?'" he recalled. "I had to answer, 'Unfortunately, no.'"
Now that the concept is in testing, Kursar is enthusiastic about his engineering team's ability to have a positive impact. "I don't think I've ever had anything so meaningful come from my work," he said. "I'm so proud of the Toyota Connected and TMNA's Connected Technologies teams for developing this concept and believe in the talent and dedication of our engineers."
Occupant detection by the radar is a key first step, but until someone is aware of that information and can respond, it doesn't matter. So the Cabin Awareness concept provides an array of warnings to help alert people to check the car immediately.
That can start with a warning light on the dashboard, followed by a honk from the horn and a flash of the car's lights. After those early warnings, the car sends the driver a text and a message through the Toyota app.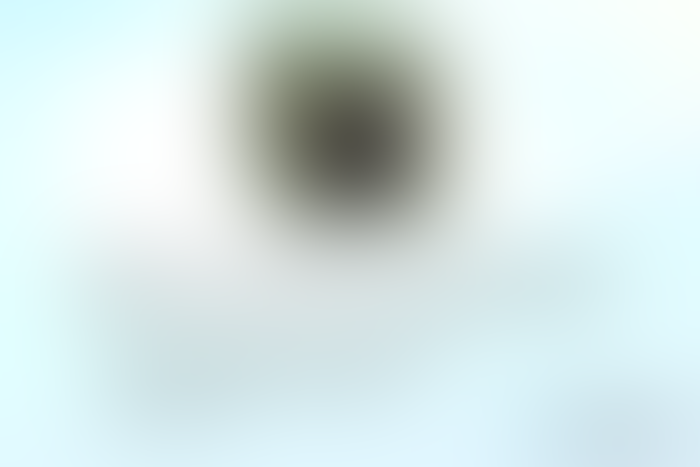 If that isn't enough to get a response, perhaps because the person doesn't have their phone on them, Cabin Awareness can push notifications to an owner's other connected devices, including smart lights or television. It can also start working its way down a list of additional emergency contacts assigned by the primary driver. If all else fails, the vehicle can call emergency responders to come and break into the car. Toyota is also looking at vehicle-to-vehicle communication and the incorporation of smart infrastructure retail signage to further expand the reach of this alert.
Cabin Awareness is still only a concept, but the feature is getting real-world testing through Toyota's Autonomous Mobility as a Service (AutonoMaaS) partner May Mobility. That company is testing the technology in its fleet of autonomous Toyota Sienna minivans at its headquarters in Michigan and will soon begin testing in public AV deployments in Arlington, Texas, and Ann Arbor, Michigan, with additional deployments coming in late 2022.
Sign up for the Design News Daily newsletter.
You May Also Like
---
DesignCon 2024

Jan 30 - Feb 1, 2024
Jan 30 - Feb 1, 2024
DesignCon is the premier high-speed communications and system design conference and exposition, offering industry-critical engineering education in the heart of electronics innovation — Silicon Valley.
Learn More