The $34,000 Hyundai Sonata's Groundbreaking Engine Technology
The $34,000 Hyundai Sonata's Groundbreaking Engine Technology
We've seen variable valve timing, but variable valve duration is a world's first.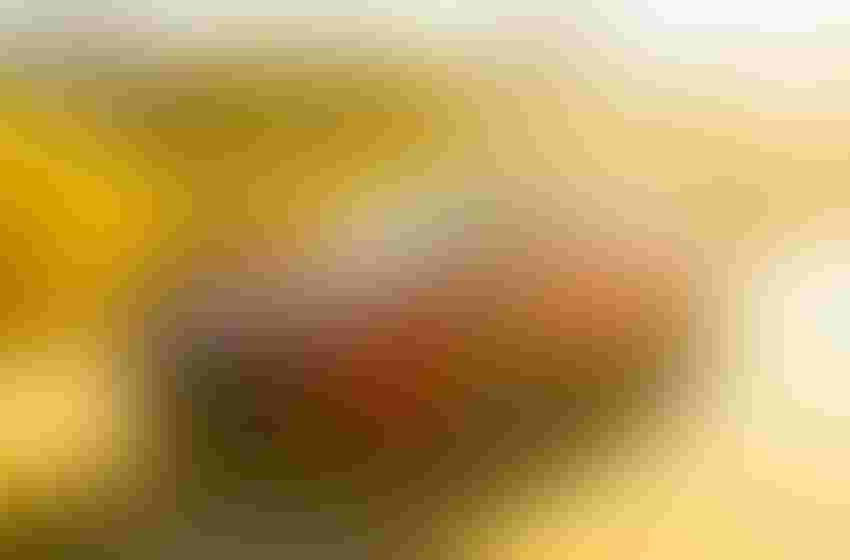 2019 Hyundai Sonata HybridCarrying over from 2018, the Sonata Hybrid is another mid-sized sedan that provides good value, a comfortable ride, and up to 42 mpg of EPA combined fuel economy.EPA Combined Mileage:                   42 mpgMSRP Base Price:                               $26,670              (Image Source: Hyundai)
The 2020 Hyundai Sonata enjoys the distinction of debuting the world's first Continuously Variable Valve Duration (CVVD) technology engine in a U.S. production model. Design News had the opportunity to try one for ourselves, a $34,590 2020 Sonata Limited that was equipped with the CVVD engine.
Earlier variable valve timing technologies have dynamically shifted timing earlier or later in the engine stroke or switched between high-lift cam profiles and regular-lift cams, giving engines the benefit of both efficient, smooth engine characteristics from mild timing schemes and maximum power from aggressive valving timing and lift at full throttle and high revs.
Hyundai's CVVD is the first system to vary the duration of the valve opening. As with timing and lift, shorter valve opening duration is good for smooth, efficient and clean operation, while long opening duration promotes airflow through the engine for strong power.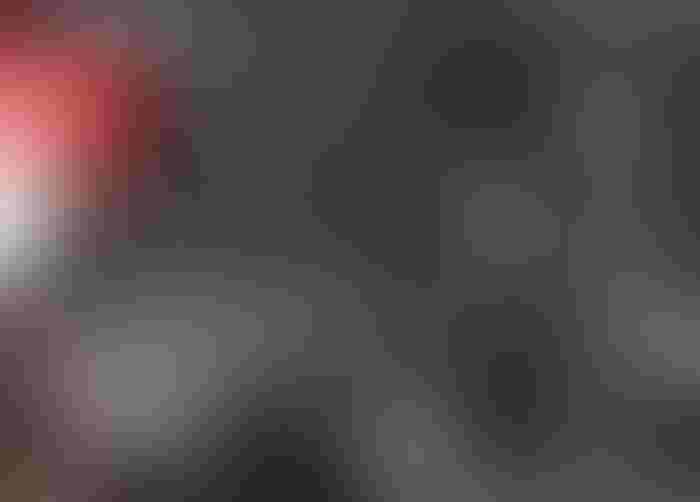 Image source: Hyundai Motor America
The Sonata's turbocharged, gasoline direct injected CVVD 1.6-liter "Smartstream" engine achieves a 4 percent boost in performance and a 5 percent improvement in fuel efficiency, with a 12 percent reduction in exhaust emissions, according to Hyundai.
The resulting numbers for the Sonata are 180 horsepower and 195 lb.-ft. torque. The horsepower number may seem skimpy, but the high torque value more than compensates in everyday driving.
That is why the 1.6-liter CVVD engine is the Sonata's flagship powerplant, positioned above the naturally aspirated 2.5-liter four-cylinder base engine, despite the larger engine's greater horsepower at 191 hp. The 2.5-liter engine's torque is 181 lb.-ft. and that torque is achieved at 4,000 rpm, versus only 1,500 rpm for the 1.6-liter CVVD engine.
Fuel efficiency is EPA-rated at 31 mpg in combined driving, with scores of 27 mpg in the city and 31 mpg on the highway, which are solid numbers for an intermediate-sized family sedan.
"The development of the CVVD technology is a good example how Hyundai Motor Group is strengthening our powertrain technology," said Albert Biermann, President and Head of Research and Development Division at Hyundai Motor Group. "We will continue our innovation efforts to bring forth paradigm shifts and ensure sustainability of our business model."
Biermann joined Hyundai from BMW's M performance division, so his credibility on the subject of powertrain technology is impeccable.
The CVVD system works by monitoring engine speed and power demand. When the vehicle is maintaining a constant speed and requires low engine output, CVVD opens the intake valve from the middle to end of the compression stroke. This helps to improve fuel efficiency by reducing the resistance caused by compression. When engine output is high, such as when the car is driving at a high speed, the intake valve is closed at the beginning of the compression stroke to draw even more air into the cylinder for combustion, enhancing torque to improve acceleration.
Image source: Hyundai Motor America
Arriving the Sonata with the 1.6-liter engine reveals strong power and a slightly coarse character. Certainly, there is no indication that the engine is so small, judging from its excellent power delivery. At least, not until you notice the fuel economy.
However, like many direct-injected engines, the Hyundai CVVD 1.6 engine struggles with low-speed, steady-state driving, when the throttle varies between none and very slight. In these conditions, the engine switches the fuel supply on and off, so the engine literally turns off and on while cruising through my neighborhood at 25 mph.
Hyundai's not alone in suffering from this effect of direct injection, but the Sonata's engine has the most noticeable manifestation of the problem, so it would be nice to see some improvement in that area.
RELATED ARTICLES:
Dan Carney is a Design News senior editor, covering automotive technology, engineering and design, especially emerging electric vehicle and autonomous technologies.
Sign up for the Design News Daily newsletter.
You May Also Like
---
Sep 12, 2023
The Battery Show brings together engineers, business leaders, top-industry companies, and innovative thinkers to discover ground-breaking products and create powerful solutions for the future.
LEARN MORE